X-Force Kit Intro
X-Force, a newly developed one-button activation device by SMOK, definitely will become your faithful vaping guard, which has a similar appearance to the box mod, yet compared with box mods, it's a relatively lightweight one. The elaborately carved lines and cutting design on the mod exude a powerful masculine force. 5 LED indicators arranged lengthwise clearly show you the combat power, plus built-in 2000mAh battery, ensuring the massive cloud and dense flavor. X-Force tank is refillable with a large e-liquid capacity up to 7ml, and what's more remarkable is the unique X-Force Coil — the transverse coil, which is different from the previous layout structure, providing diversified vaping experiences to all the vapers.
Product Appearance:  
6 COLORS AVAILABLE
Black, Red, White, Yellow, Blue, Purple, Material: PC(Mod), PCTG (Tank)

THE KIT INCLUDES
Physical Parameter:
Mod Size:102.5*52*30.4mm
Tank Size: 52*30.3*51.3mm
Tank Capacity: 7ml(Standard Edition), 2ml(EU Edition)
Battery Capacity: 2000mAh
Power Range: <45W
Standby Current: <200μA
Input Voltage: 3.3V-4.2V
Charging Voltage: 5V
Charging Current: 0.6A-0.7A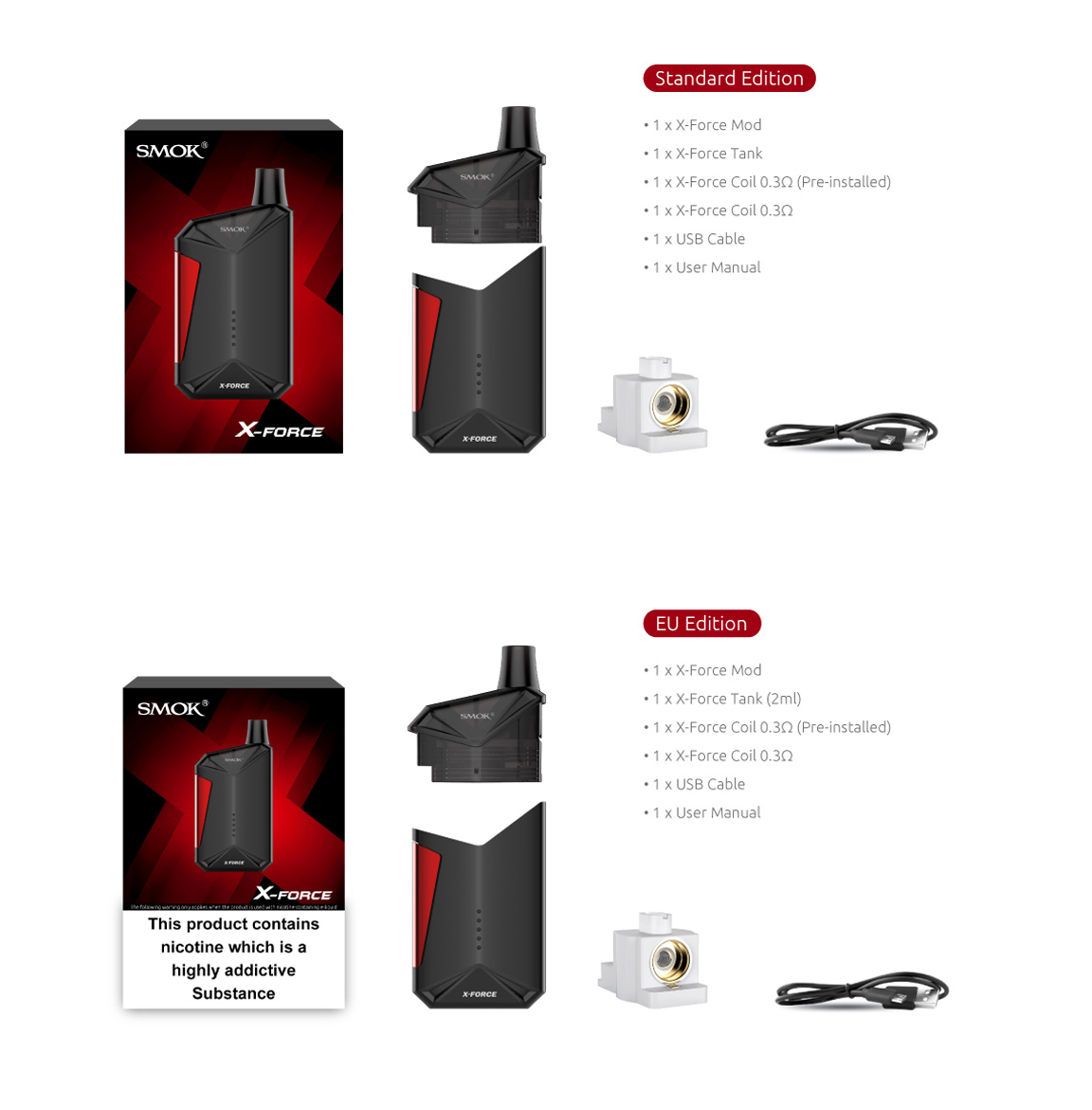 SPECIFICATIONS
 Minimalist design and simple color scheme shows modern fashion
2000mAh battery capacity and 7ml/2ml e-juice capacity
 5 LED lights indicates battery running state
 X-Force transverse coil and vertical airflow to change airflow direction and increase the length of airflow
 Insulated ceramic coil base for sufficient atomization and less energy loss
 Multiple automatic-protections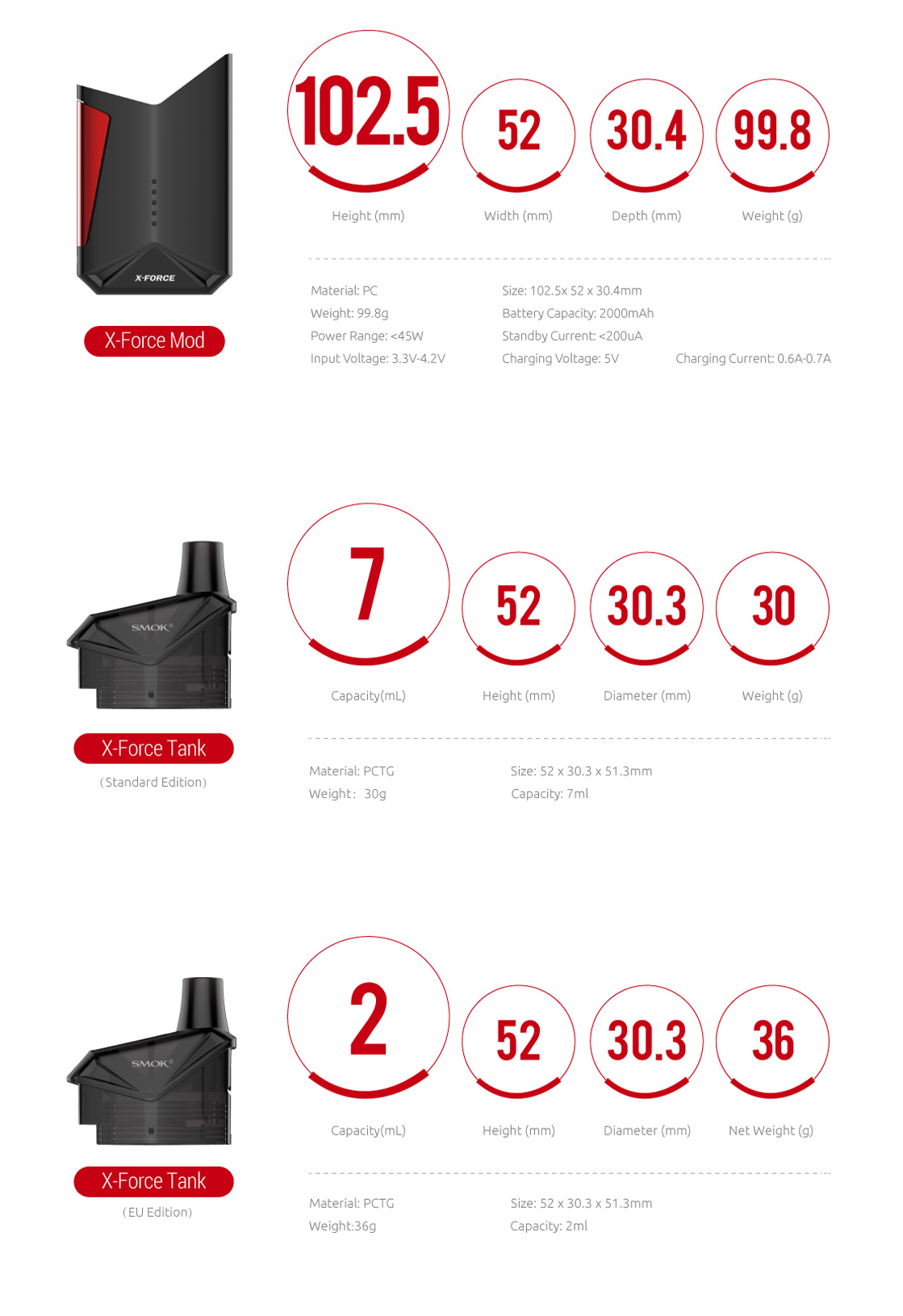 COMPONENTS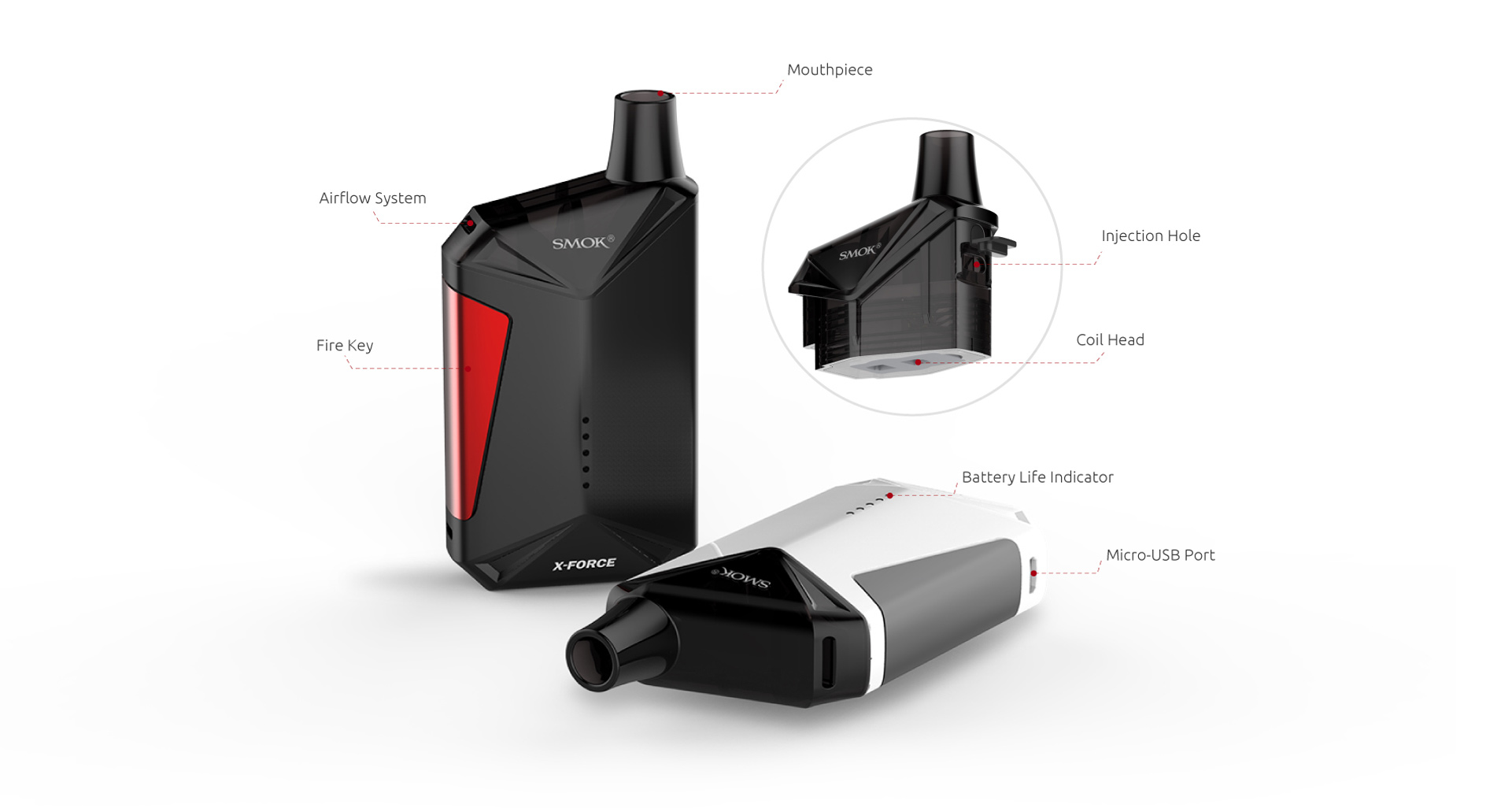 2000MAH BATTERY CAPACITY
X-Force can be charged via the Micro-USB port easily and allows you enjoy vaping freely.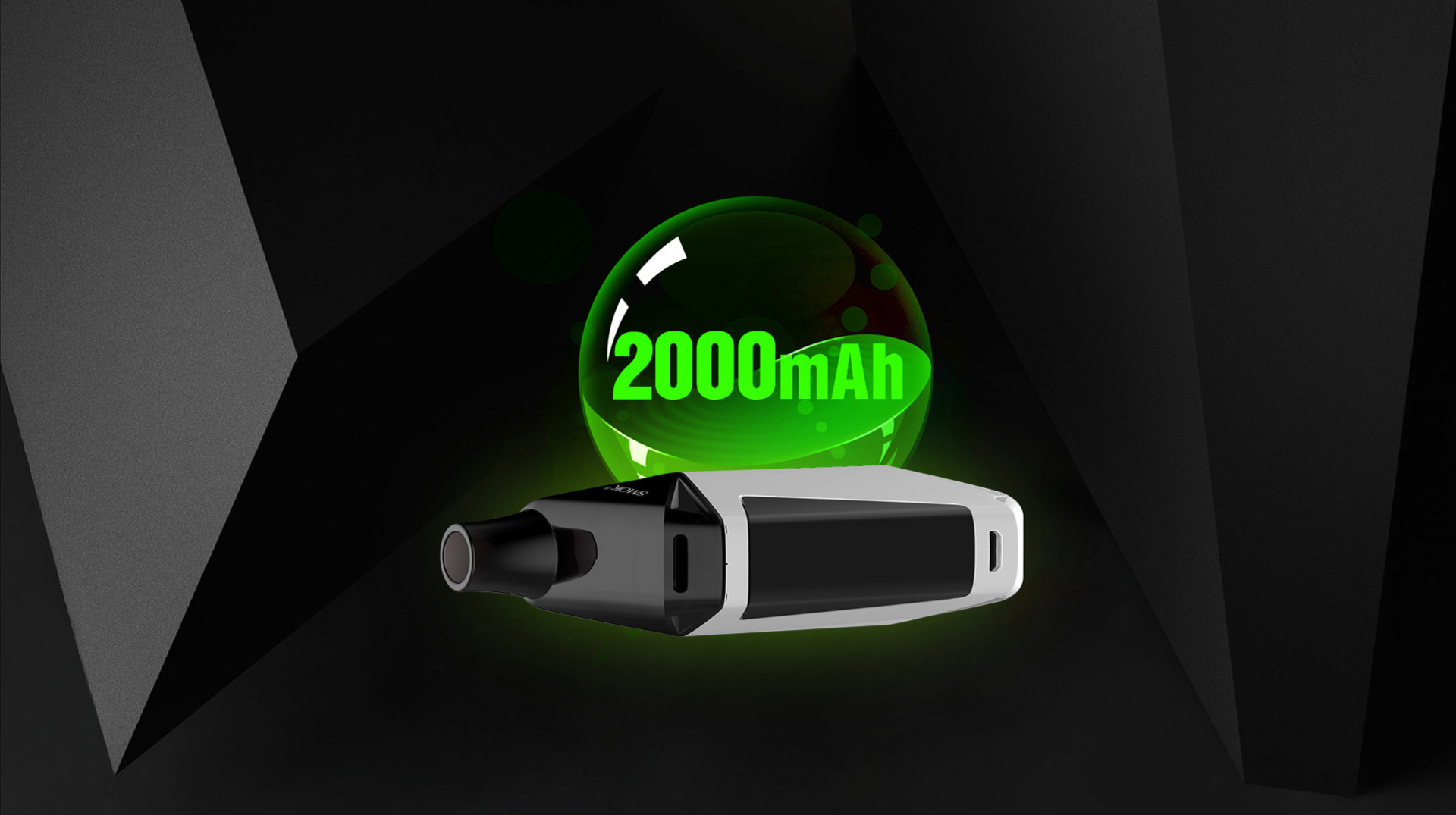 BATTERY RUNNING STATE AT YOUR FINGERTIPS
A vertical arrangement of 5 LED indicators can clearly show you the battery life.
If the battery is fully charged, these 5 LED lights will stay on all the time.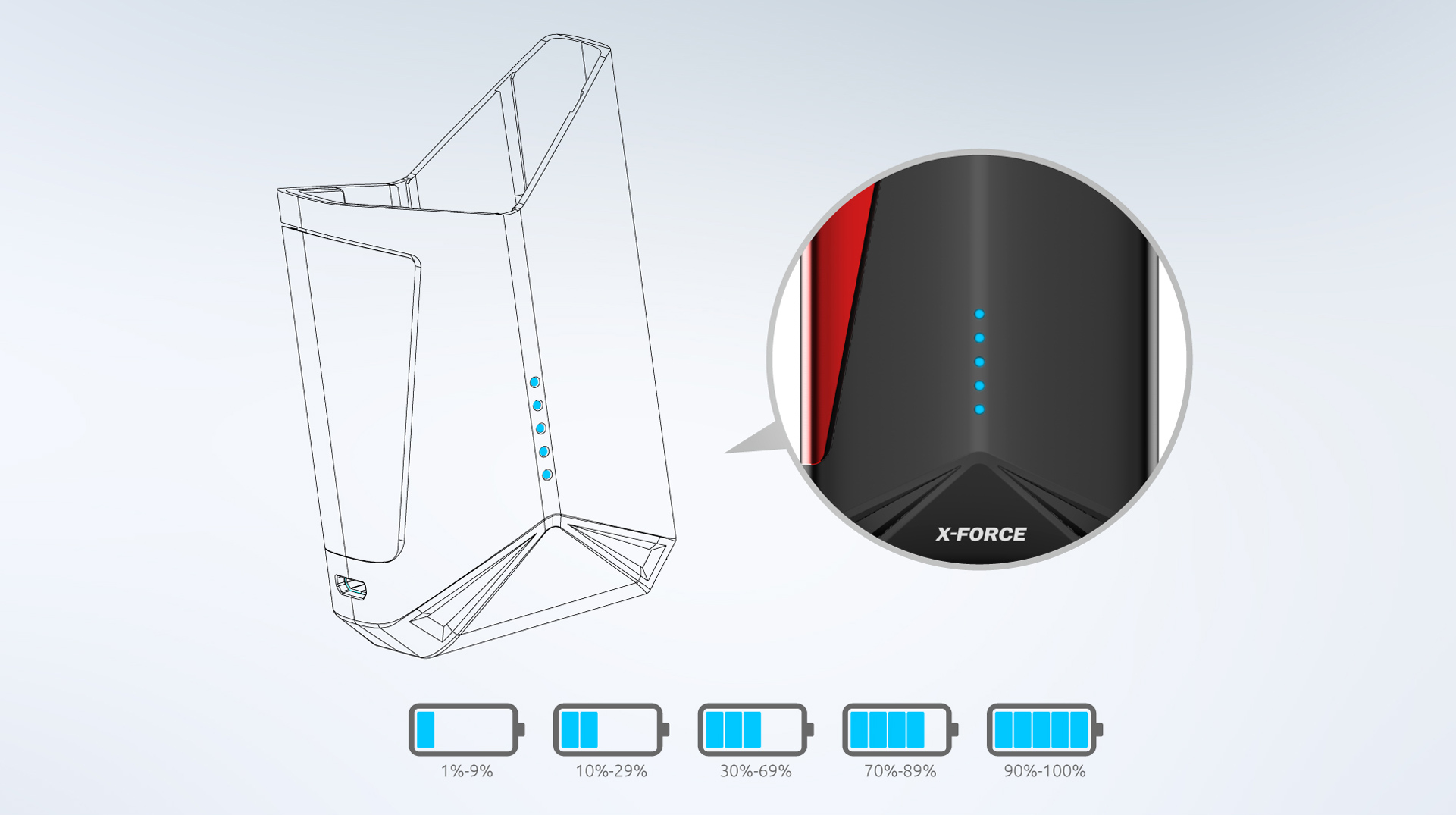 COIL INTRODUCTION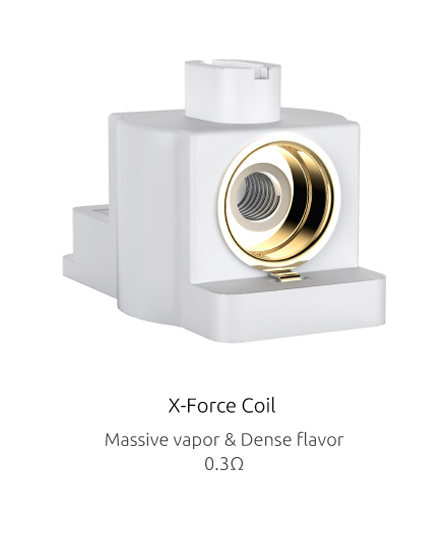 X-FORCE TRANSVERSE COIL ENGINEERED FOR PERFORMANCE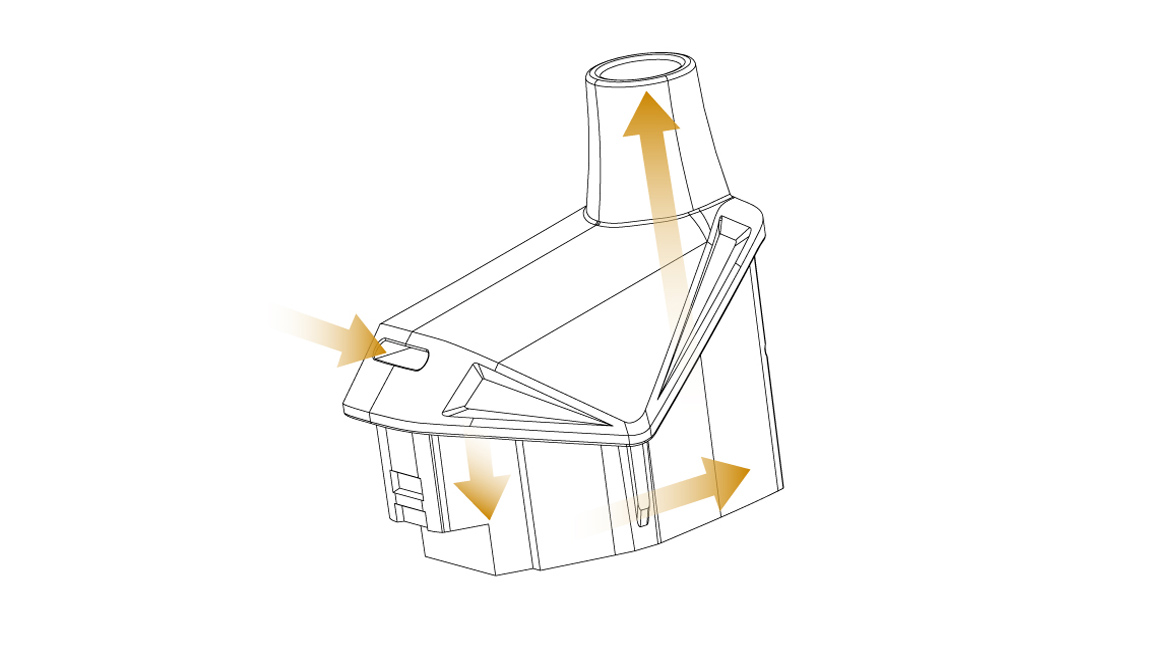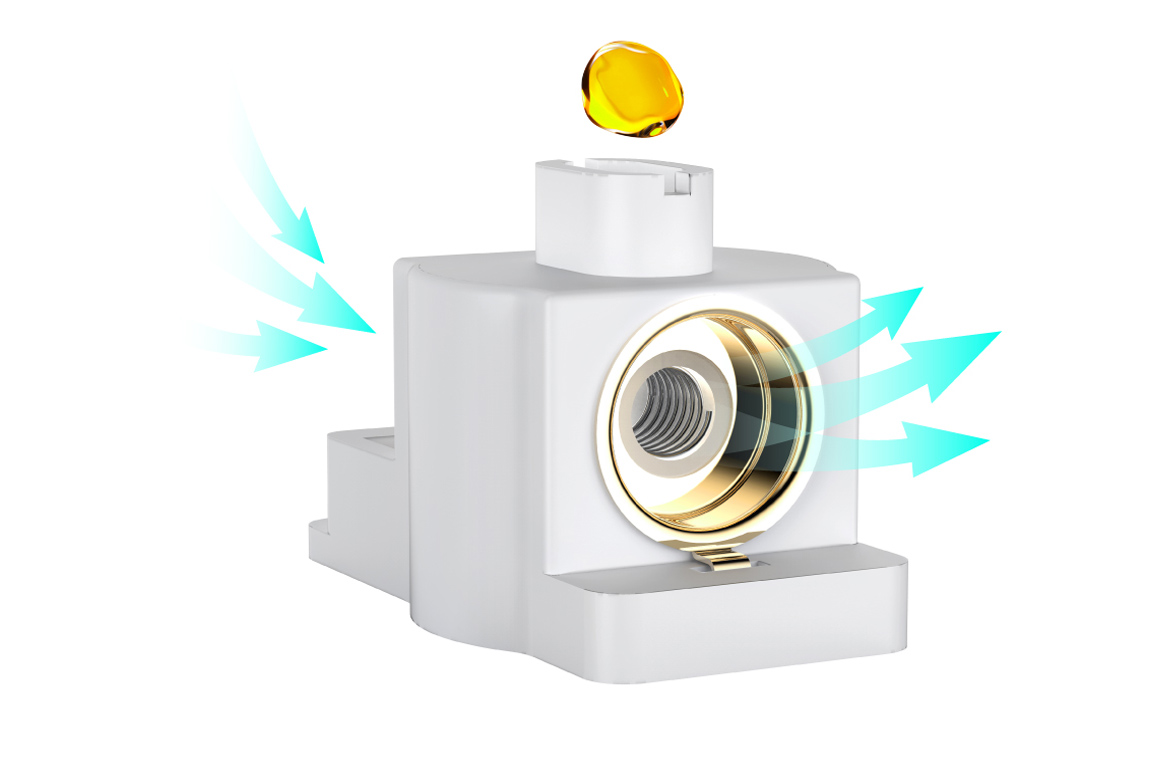 HOW TO REPLACE X-FORCE CORE

HOW TO FILL WITH E-LIQUID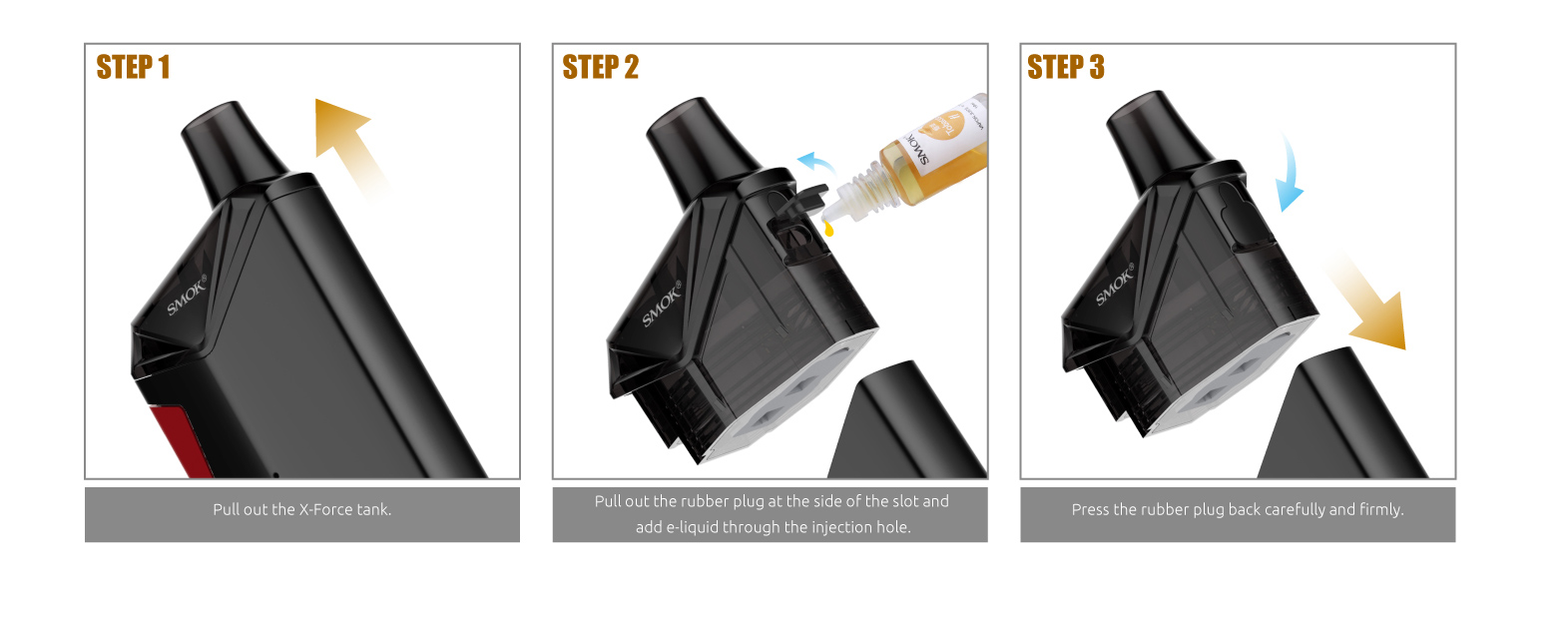 Comments
comments