The company VapeOnly does not often pop up on the pages of our portal, but still continues to exist. I remind you that they specialize mainly on starter kits, trying not to stick your nose into the "serious" segments (this happens quite rarely). Here and this time, they presented the next AIO device, and to be more precise, it is not one, but three, in one.
VapeOnly Porto PCC Starter Kit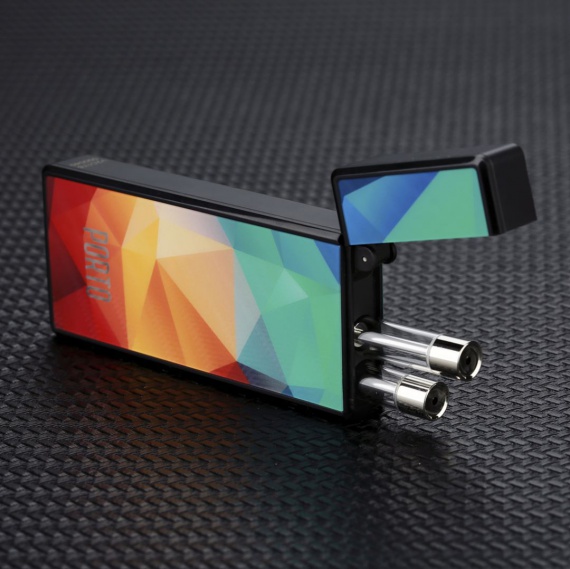 Porto e-Cig 
Dimensions: 100.5 x 9.2mm
Weight: unknown
Case material: stainless steel
Power: built-in 180mAh
Capacity of the cartridge: 1ml
Evaporator resistance: 2.2Ω
Output power: 7W
Operating mode:POWER
Protection: from overheating, from short circuit, from recharge / overdischarge
Micro-USB port / charging: no
Color: steel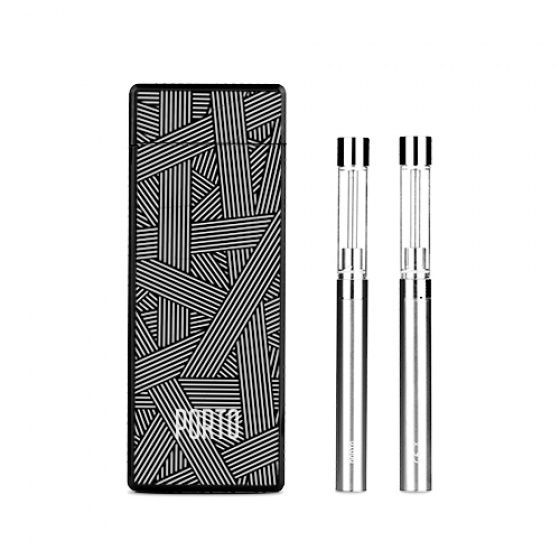 Porto Charging Case 
Dimensions: 116 x 45.3 x 15.3mm
Weight: unknown
Housing material: stainless steel + brass + silicone
Power: built-in 800mAh
Protection: from short circuit, from recharge / overdischarge
Micro-USB port / charging: yes, charging current 1A
Color: see photo below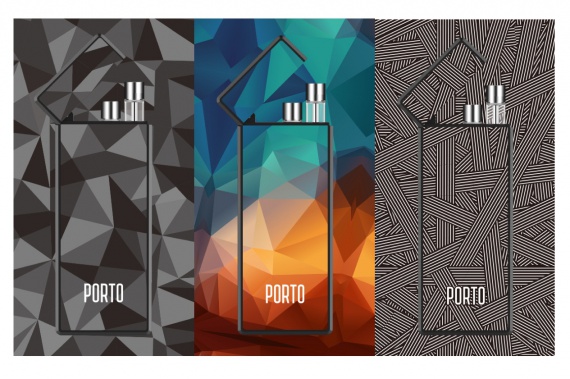 Package Contents
– Porto Charging Case
– Porto e-Cig 2pcs
– Extra Cigarette Holder
– USB Cable
– User's manual
– Warranty card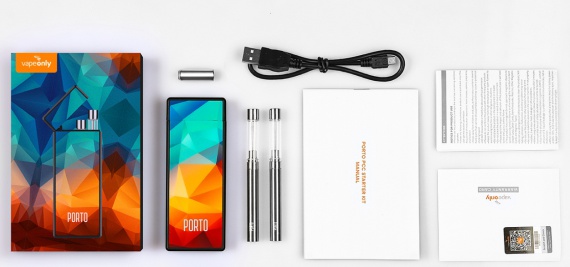 After opening the box, we get a nice looking dock station and two stickers. The station's case looks quite presentable. In view of the fact that it has a reclining lid in the upper part, its exterior looks like a large lighter – the dimensions are not small.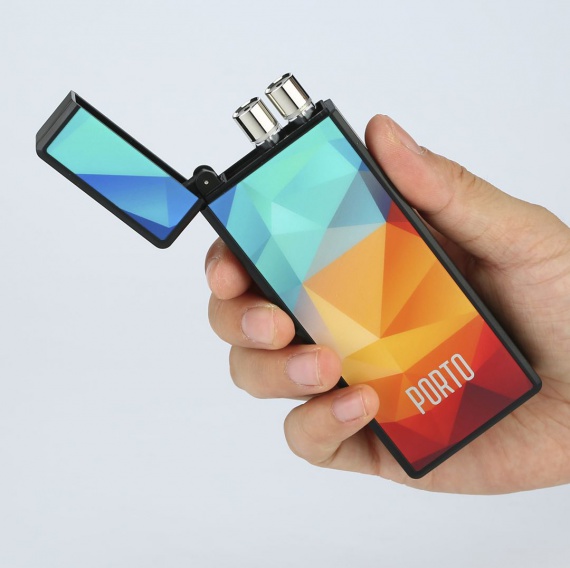 Inside the case there is a built-in battery of medium capacity, charged with a current of 1A through a special connector on the bottom of the device. The LED indicator immediately followed.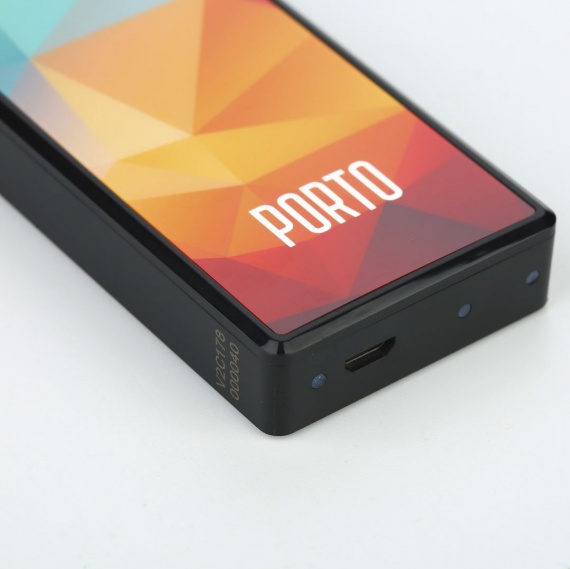 Under the cover there are two grooves for the sticks, in which the batteries of the latter are recharged.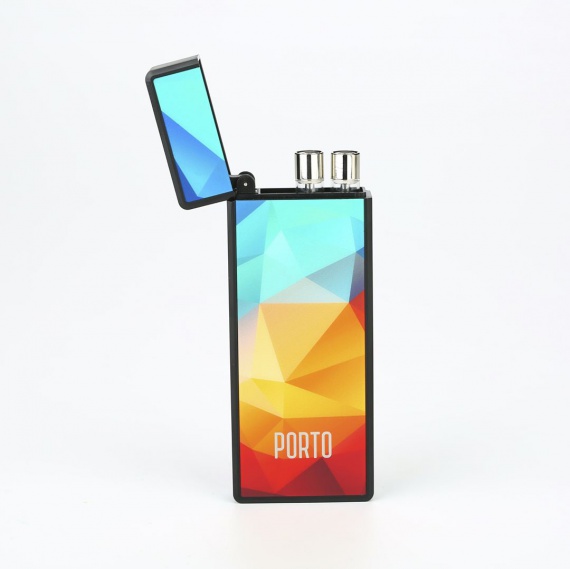 Sami very simple. This is a thin "handle" with a removable cartridge of small capacity. Built-in evaporator is very weak, of course, it is designed for liquids with a high content of nicotine, including saline.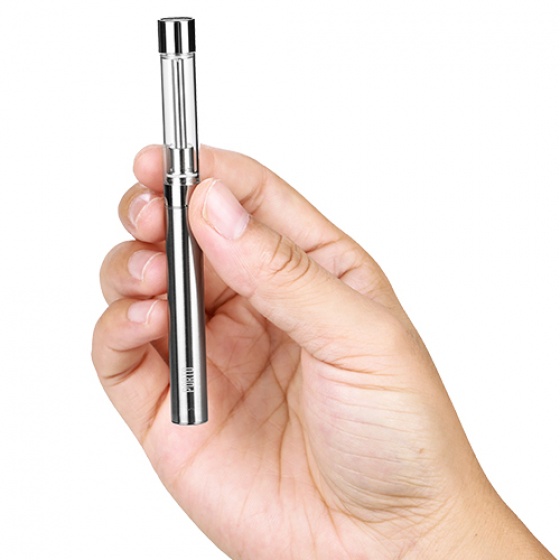 The built-in battery here has a very modest capacity, but you need to consider the dimensions. In the lower part there is a special connector, apparently magnetic, by means of which the stick will be recharged in the dock station or power bank – call it whatever you want.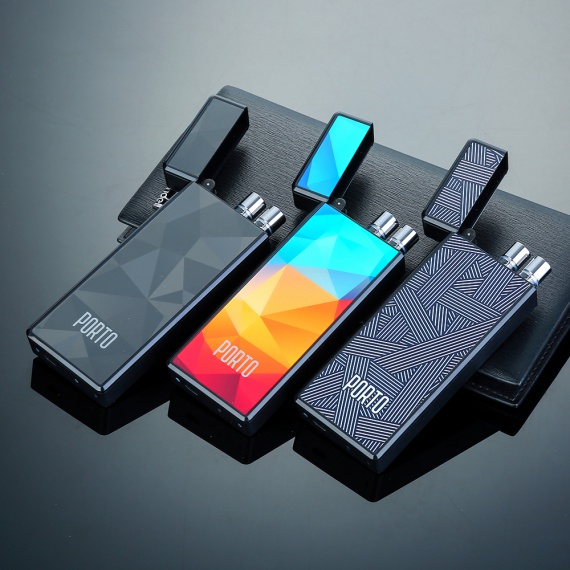 Official website www.vapeonly.com/
Comments
comments