Uwell Nunchaku RDA Kit Intro
The company Uwell recently released an interesting adjustable pipe model. Since there are not so many proposals in this segment, he immediately attracted the attention of users. Now, apparently, this is the most demand comes to naught, therefore the developers decided to revive it with the help of manning into a new set. 
Uwell Nunchaku RDA Kit


Complete mod Uwell Nunchaku 80W Mod , you already know, so I'll just recall the characteristics. 
Dimensions: 94.5 x 27.4mm (129.1 x 27.4mm whale fully) 
Weight: 124g Case 
material: stainless steel 
Power supply: 1 * 18650 
Output power: 5 – 80W 
Voltage range: 0. – 7.0V 
Operating mode:POWER, TC (NI200, SS), BYPASS 
Temperature range: 200 ℉ – 600 ℉ / 100 ℃ – 315 ℃ 
Supported resistance: 0.1-3Ω VW / 0.1-1Ω TC / 0.1-0.5Ω Bypass 
Protection: against low / high resistance, from overheating, from short circuit, from wrong polarity, from recharge / overdischarge 
Connector type: steel 510, pin spring-loaded 
Screen / diagonal: yes 
Micro-USB port / charging: yes 
Color: see photo below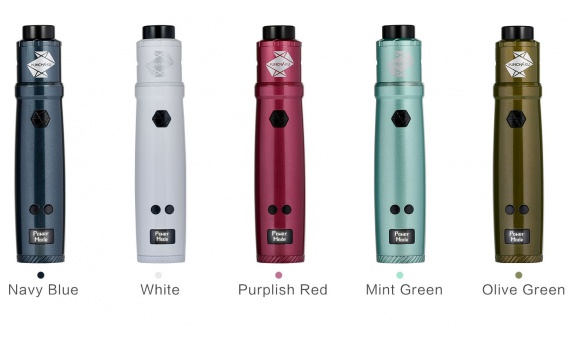 Nunchaku RDA 
Body material: stainless steel 
Atomizer type : RDA 
Capacity: small 
Diameter: 24mm 
Height:34.6mm with drip-type 
connector Connector: 510, pin gold-plated 
Weight: 37g 
Color: see photo below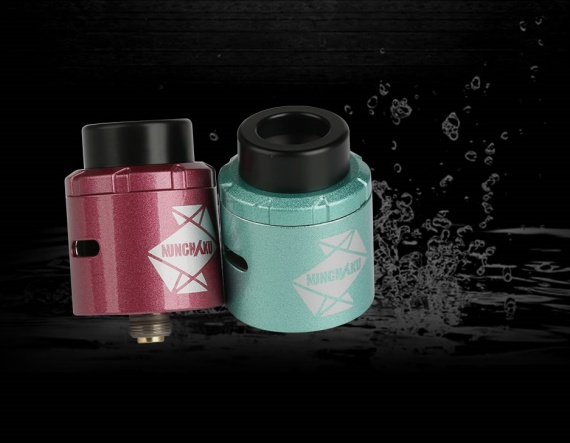 Package Contents 
– Nunchaku mod 
– Nunchaku RDA 
– Cotton 
– pre-winded spirals 2pcs 
– Screwdriver key 
– Spare parts 
– Spare insulator 
– Squonk pin 
– Spare bolts 
– Manual user – the certificate The 


set looks good, but the merit in this is more of a pipe, yet it "pulls" the whole exterior. A brand-new drip is nothing remarkable.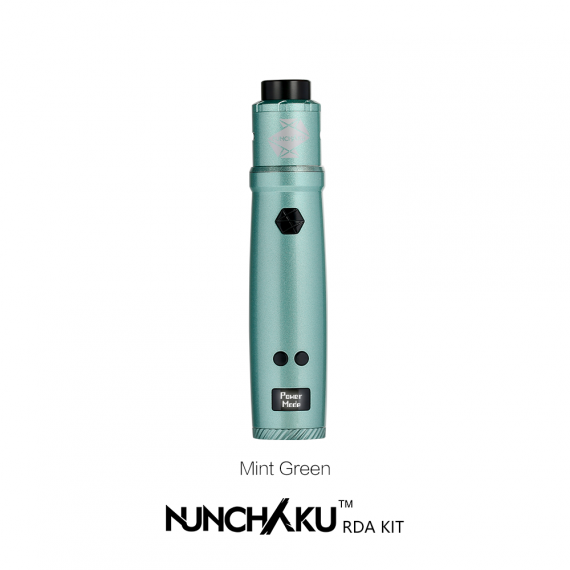 Looks like the top three with a plus – this is hardly likely to interest a curious user.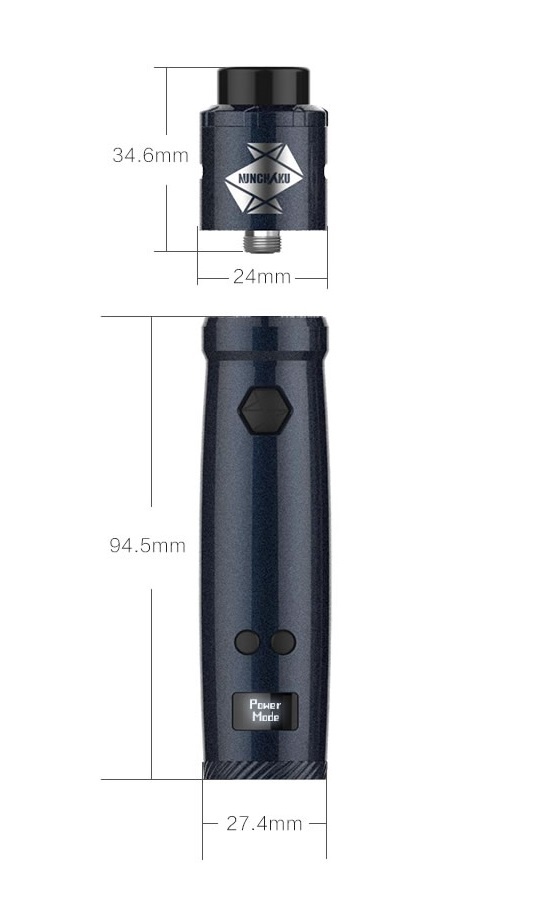 The constructor of it is also quite simple – the developers probably did not particularly bother, so I will not detain you for a long time.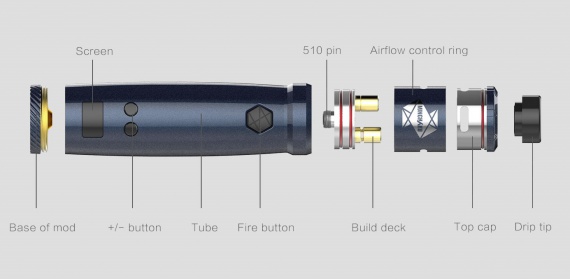 Drip type 810th – from simple plastic. Underneath it is a top cap with notches, at the base of which, apparently, three lateral blowing holes are visible. By rotating it relative to the skirt, the blowing is adjusted.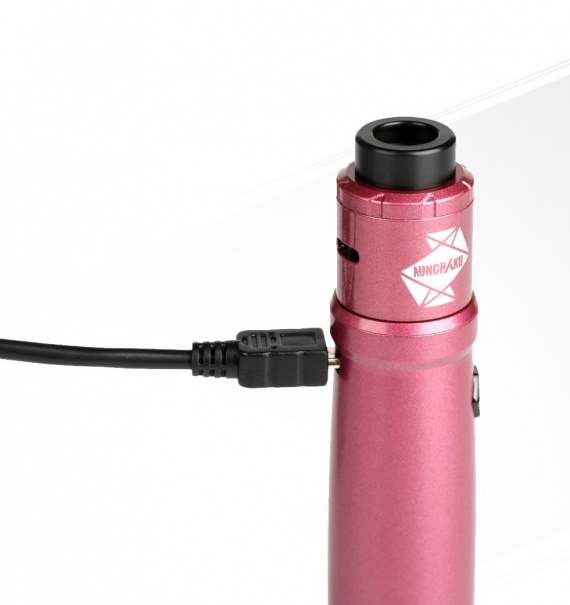 The side skirt is rich in two air intakes of the already familiar profile. She sits on the base moving, we hope for the tightness of the two rings.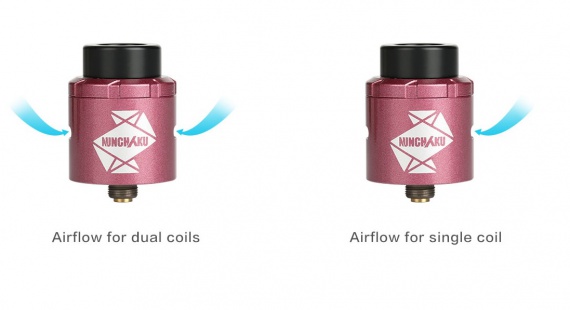 The deck is very simple – two racks with counter installation of spirals.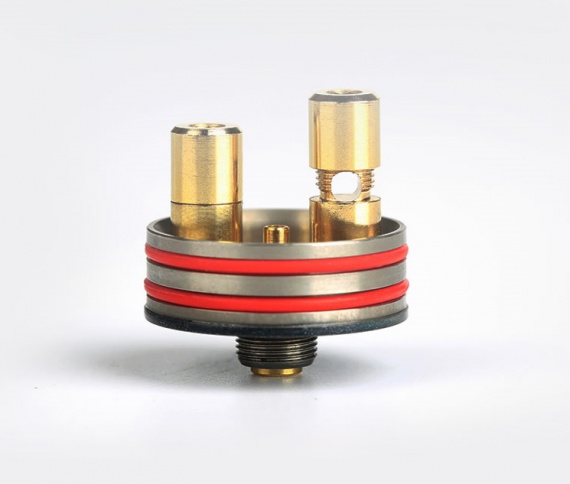 The structure of the locking mechanism resembles a dribbling of a friend, the most unpleasant moment of which was the snacking of the legs with a fixing screw.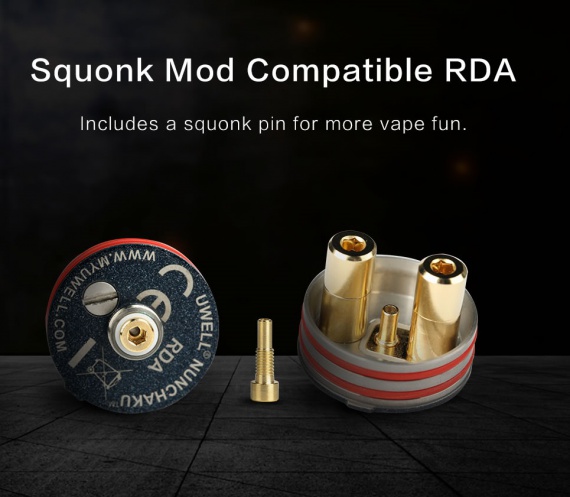 The bath is small, however there is squonk pin in the box.
Both pins are gilded and perform decently.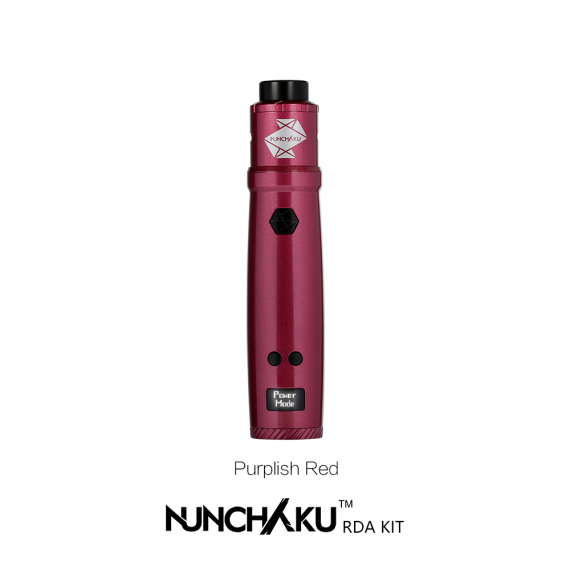 Official site mall.myuwell.com/
Comments
comments