Long time since we did not visit the company Uwell. Apparently sell to the right and left a pretty interesting nunchaku fashion. However, they hid for good reason – they rolled out several novelties at once. Let's start with the more "significant". 
Uwell Hypercar Kit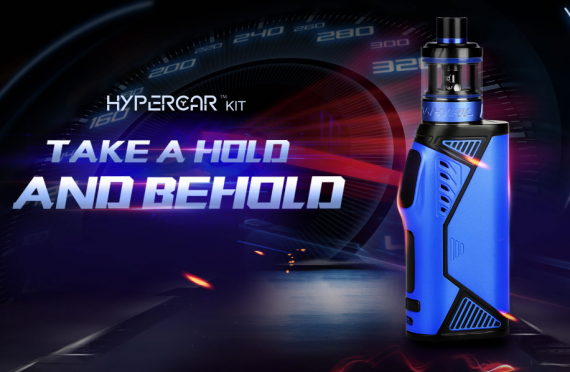 Dimensions: 85.7 x 44.2 x 25.7mm 
Weight: 205.5g (246.5g whale fully) 
Housing material: zinc alloy + plastic 
Power supply: 1 x 18650 
Output power: 5 – 80W 
Voltage range: 0.7 – 8.0V 
Operating mode: POWER , TC (NI200, SS), BYPASS 
Temperature range: 200 ℉ – 600 ℉ / 100 ℃ – 315 ℃ 
Supported resistance: 0.1 – 3.0Ω 
Protection:from low / high resistance, from overheating, from short circuit, from wrong polarity, from recharge / overdischarge 
Connector type: steel 510, pin spring-loaded 
Screen / diagonal: yes 
Micro-USB port / charging: yes 
Color: see photo below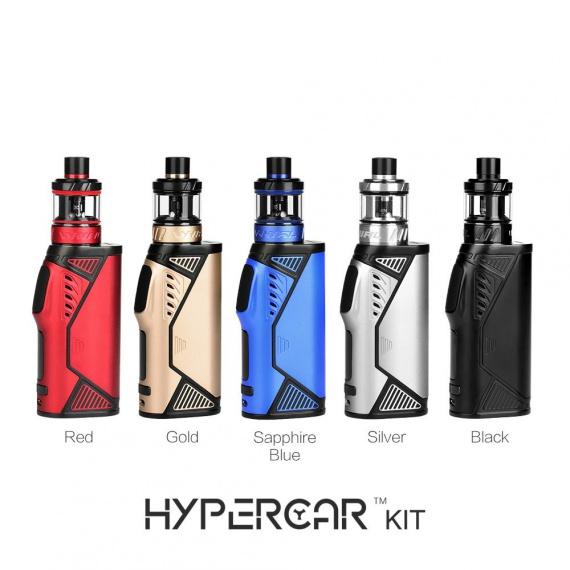 Whirl Atomizer 
Material housing: stainless steel Atomiser 
type: maintenance-free 
Evaporators 0.6 / 1.8Ω 
Capacity: 3.5ml 
Diameter: 24.2mm 
Height: 46.3mm with drip type 
Connector: 510, pin gold-plated 
Weight: 41g 
Color: matches color boxing fashion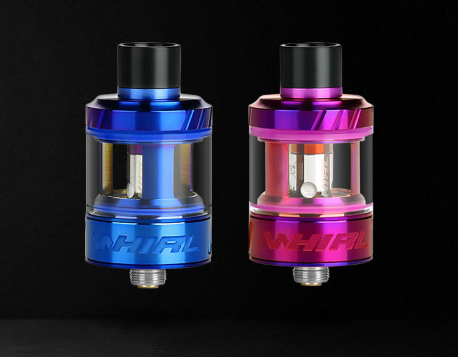 Complete set
– Hypercar mod
– Whirl Atomizer
– replaceable evaporators 2pcs 0.6 / 1.8Ω (one preinstalled)
– spare glass
– cap for drip type
– spare orings
– USB cable
– user manual
– warranty card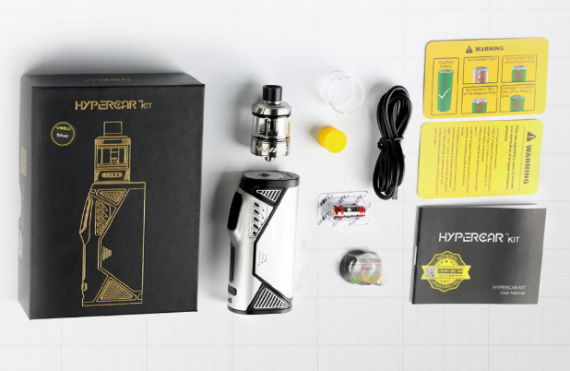 Looks quite normal set. Relatively small dimensions, decent ergonomics, "heap" of decor. In general, it seems to be new, but there's nothing to catch on … The complete tank is refueled from above and has a relatively small capacity.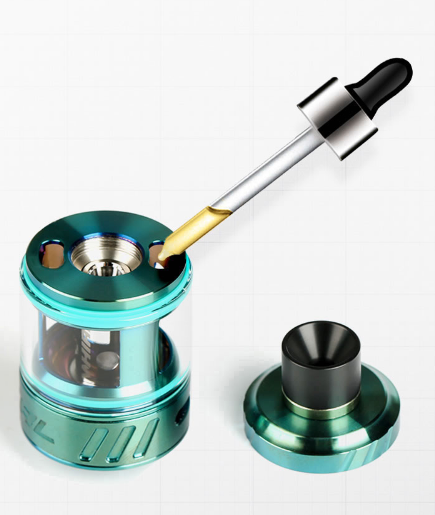 It feeds on removable evaporators, by the way, already familiar. However, another species was added, calculated for MTL.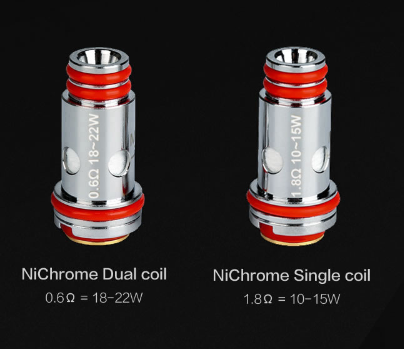 The blowout adjustment is standard, trying to cover the needs, both MTL and DTL.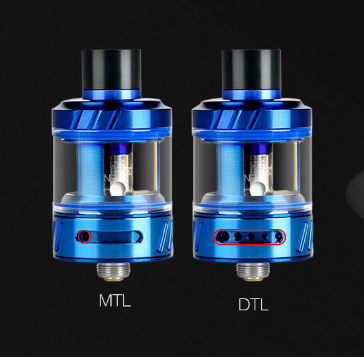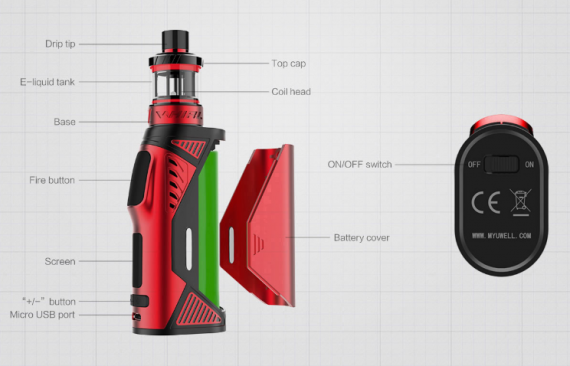 The landing pad for boxing is fashion made of steel, its maximum is 25mm in diameter. Below it is a convex button of the fire, made of pleasant to the touch of silicone.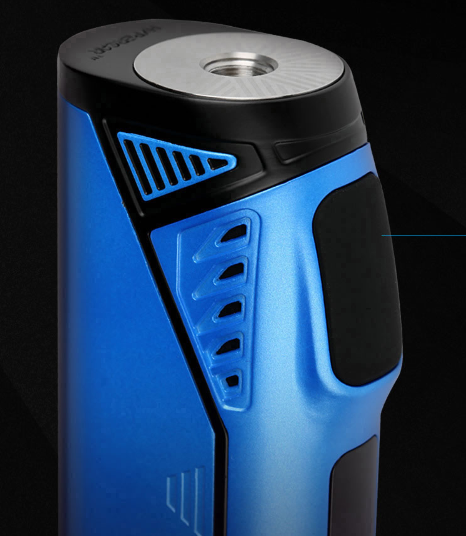 Under it is a small display, a pair of control buttons and a battery charging connector. The charging current, unfortunately, is unknown. 

Access to the battery compartment is blocked by a removable rear panel, fixed by magnets.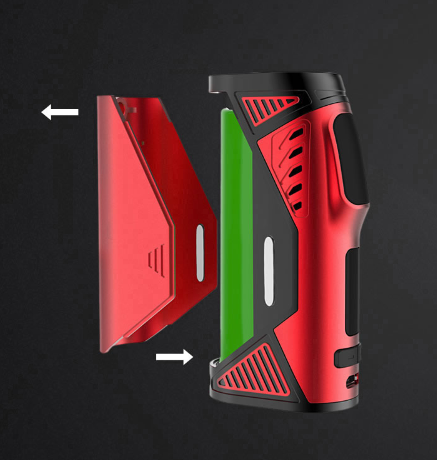 At the bottom of the slider is the switch / switch device. It is safely recessed below the sides of the base.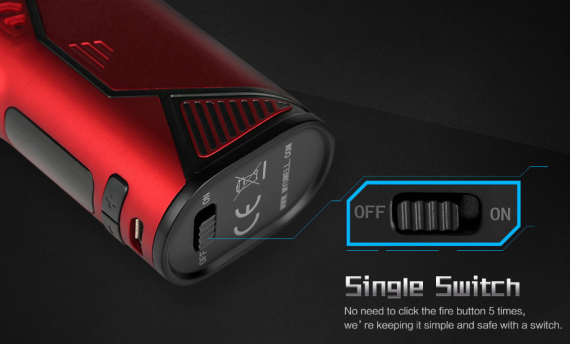 The performance for this segment is normal, the minimum functionality on board is present.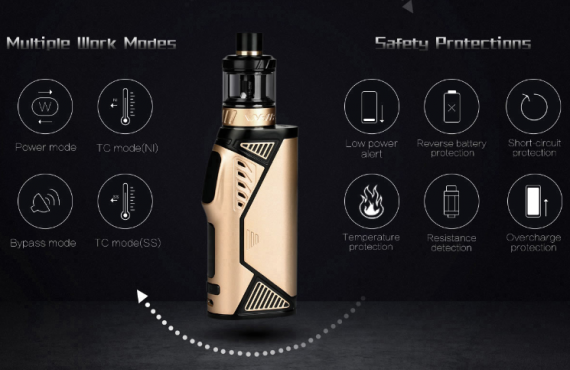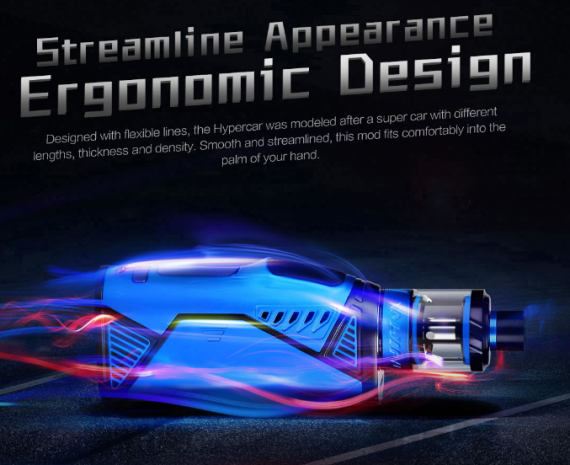 Official site mall.myuwell.com/
Comments
comments