Guys Today Review SMOK TFV12 Prince Tank So This is Another One of Those really big sub ohm tanks in my opinion. I definitely think this one's an improvement over the original TFV12 Prince Tank.
They have changes and things the coils, I think they're better the drip tip it's stunning. I absolutely love it and you can even buy other colors separately. the way it swivels out is different too.
So I'm going to show you guys all those things up close and go into pros and cons,
SMOK TFV12 prints on the back of the box it gives you some information about this tank and what's included Inside and on the side over here is a scratch-off authenticity code inside of the box is this little Quick Start Guide.
 So it shows you all the different parts of the tank, how to fill it there's also a spare parts bag with extra seals a spare glass tube and with this you actually get Three Coils.
one of them is inside of the tank so this is the T10 coil as a point 1/2 ohm coil. which can be vape between 60 and 120 watts and this is the x6 coil 2.1 5 ohm coil.
that can be vape between 50 and a 100 and 20 watts so before I show you guys that last coil here is the prints with the bubble glass the tank will hold 8 milliliters of a liquid and with this piece. it'll hold 5 milliliters,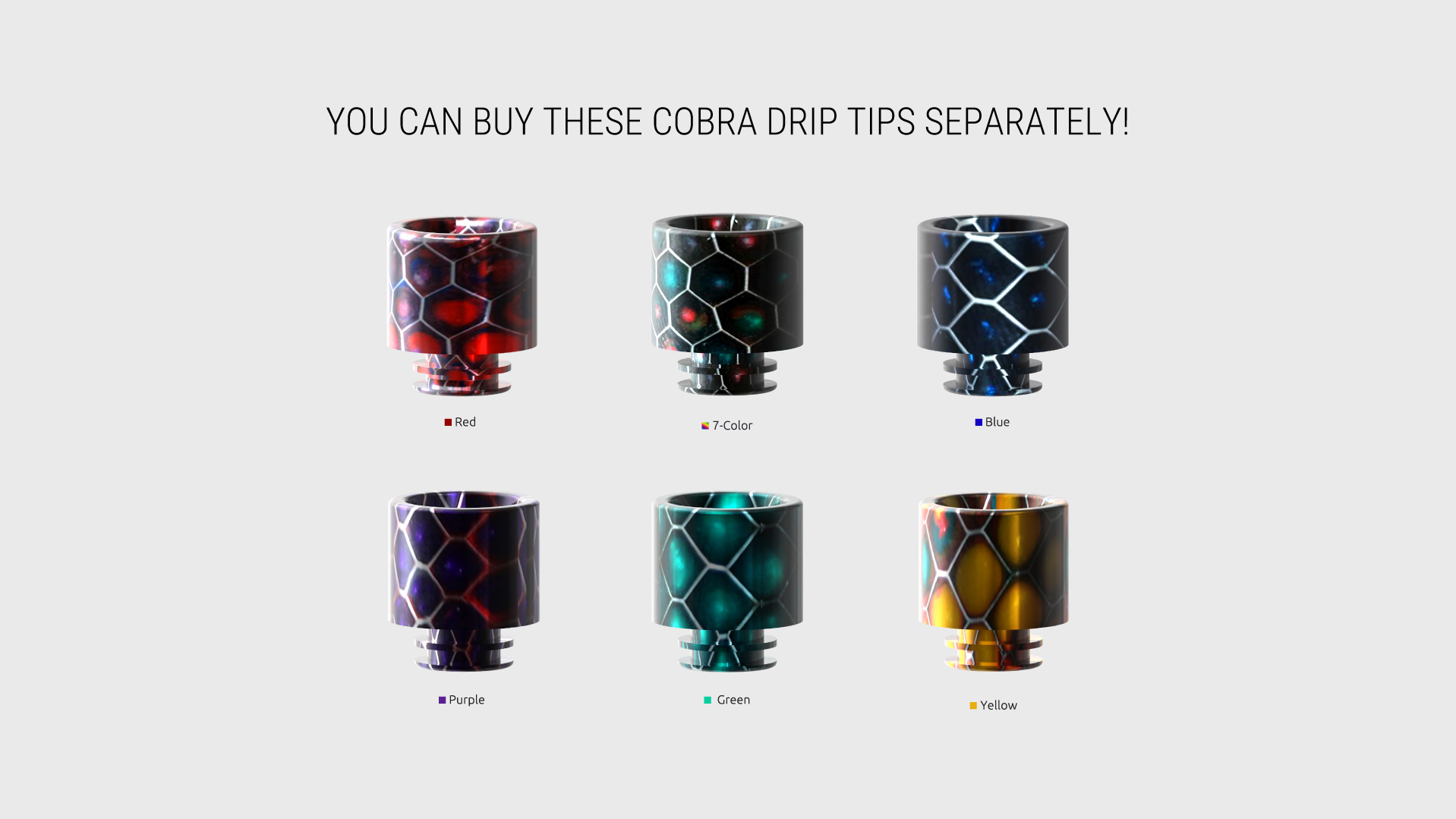 I rarely get excited about drip tips when they come on these tanks but check that out so smoke is calling this Cobra to fill this with a liquid it's a little bit different. than other smoke Addie's they added a button on the side so it still swivels out you push it swivel it out and then pour a liquid into that hole right.
there so this thing is 28 millimeters in diameter on the bottom you can see two very big air flow. slits those are adjustable and stopper they get to the coil or replace the glass grabbed a tank and then twist the base the glass just pops out like this and the coil twists out here's the last coil this is the q4 it's a point 4 ohm coil.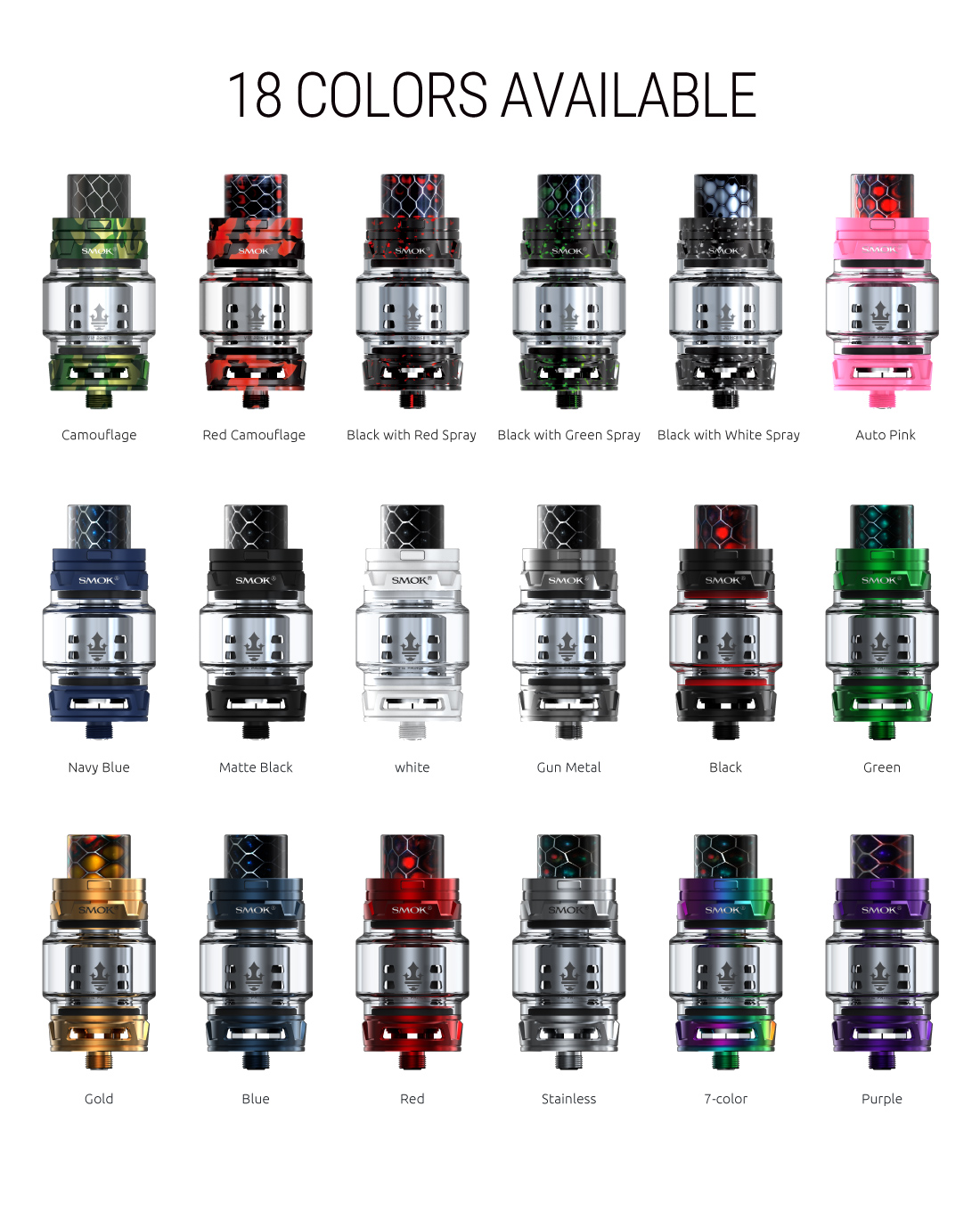 THE KIT INCLUDES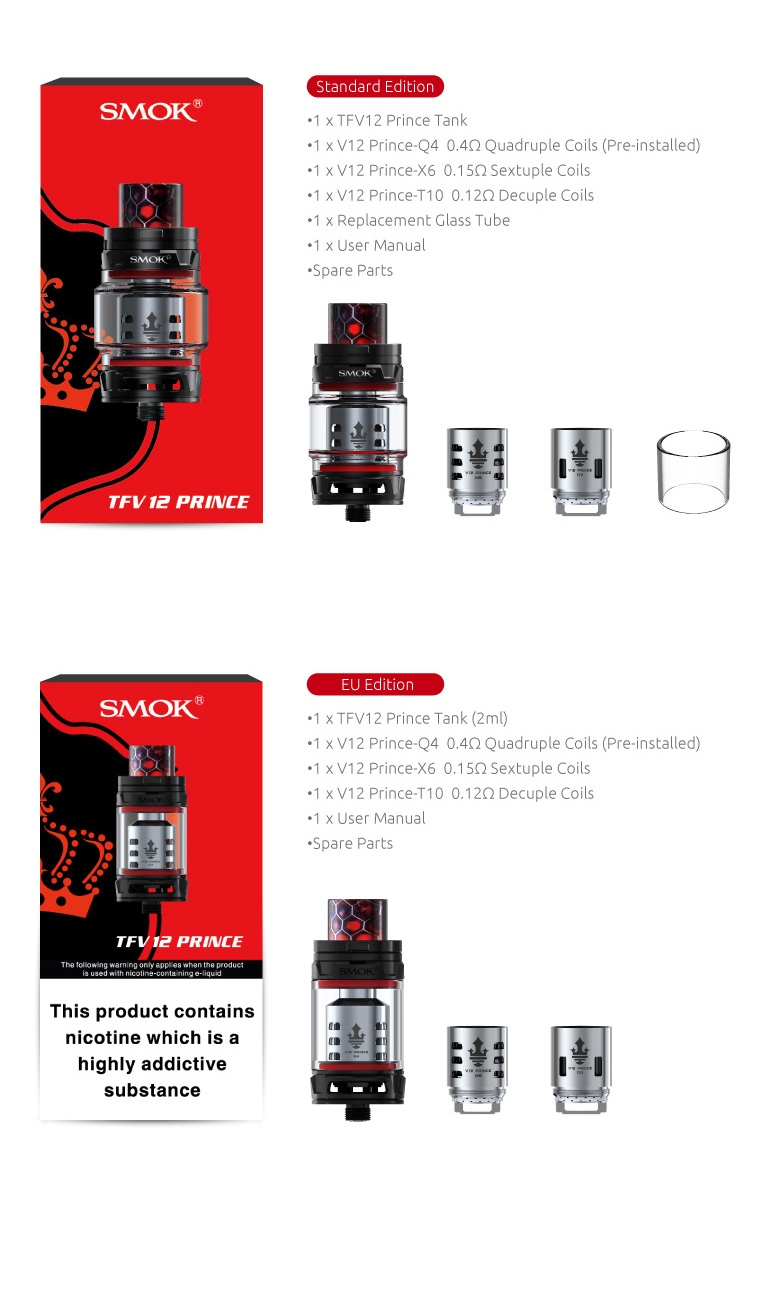 SPECIFICATIONS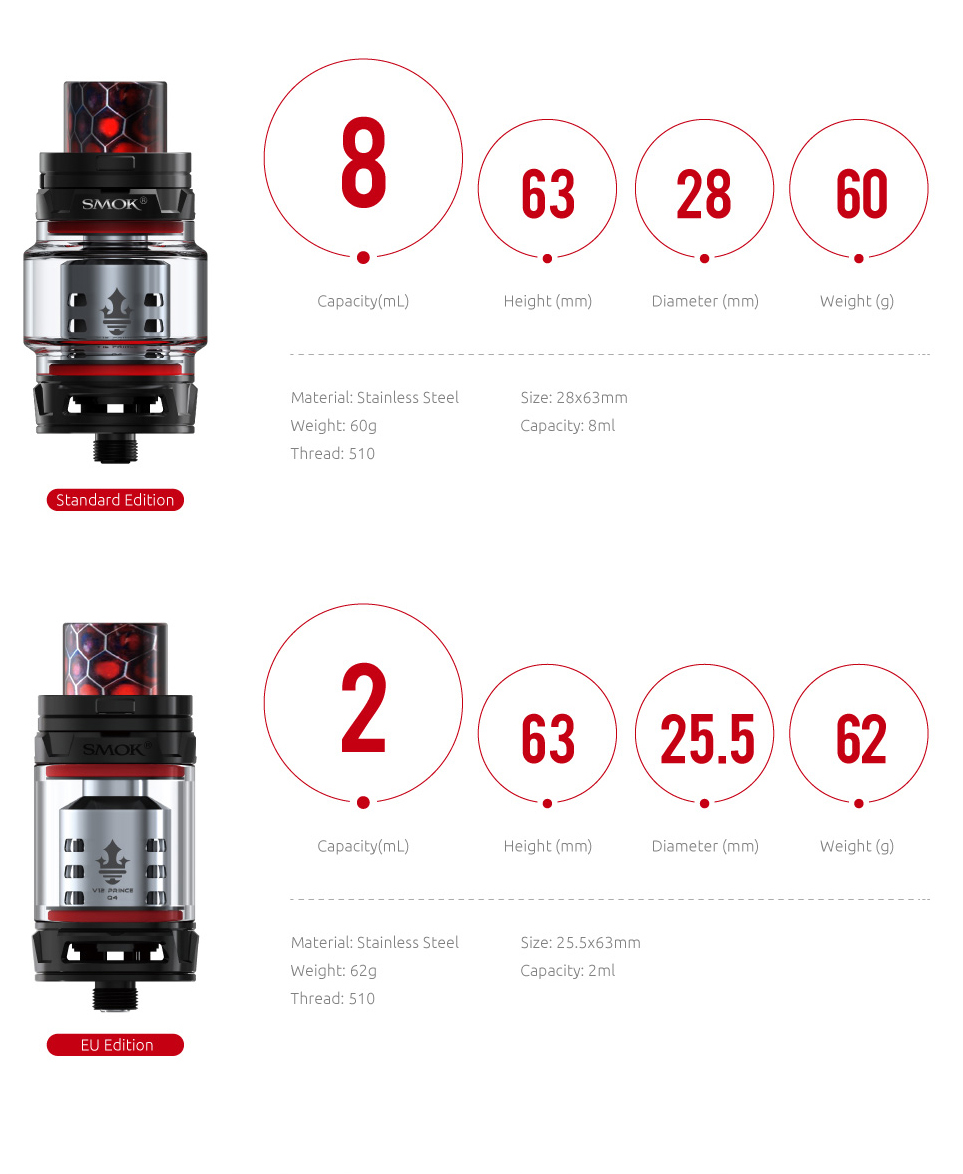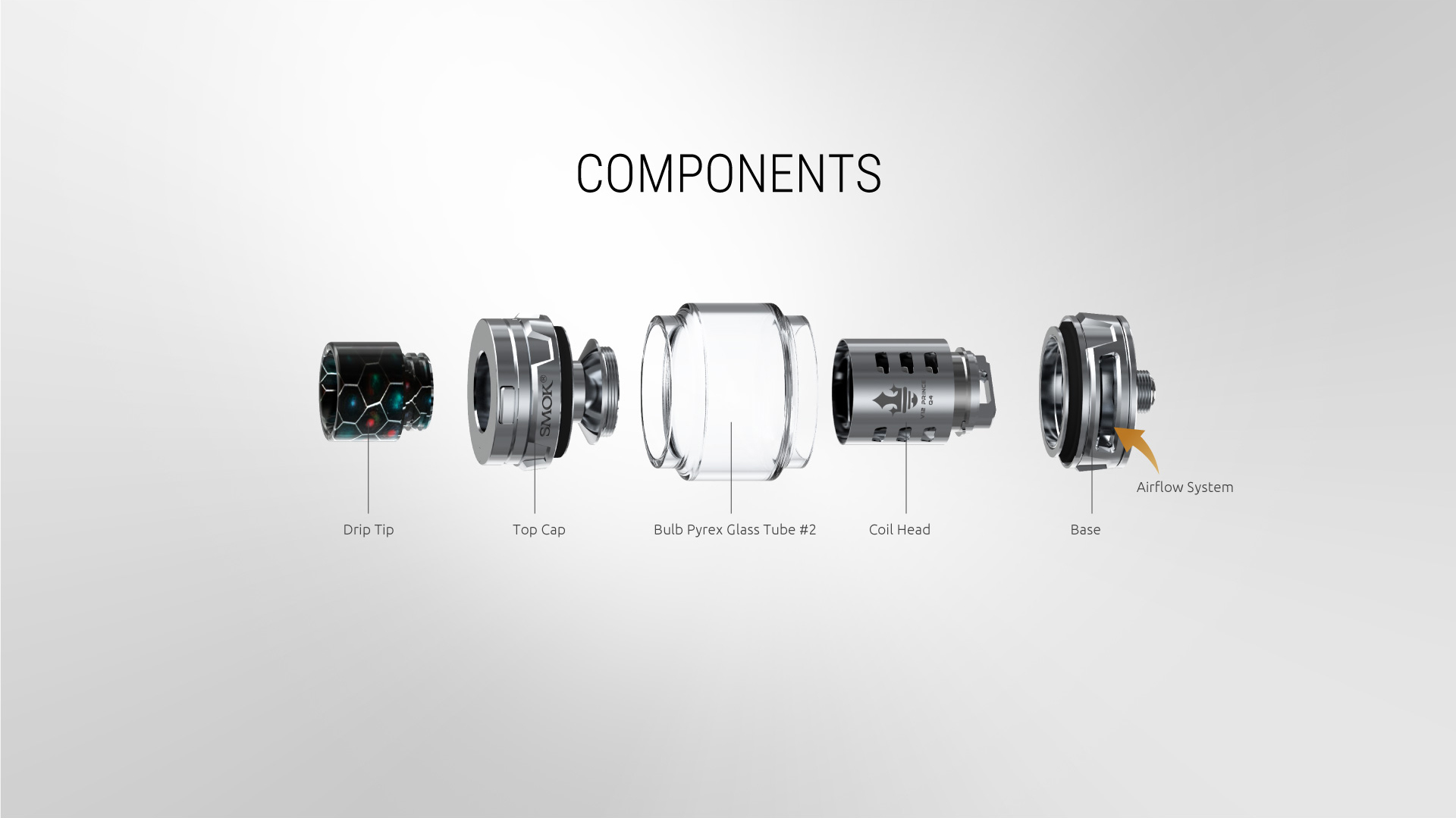 CONVEX GLASS TUBE
Different from traditional tanks, TFV12 Prince adopts convex glass tube–Bulb Pyrex Glass Tube #2,
which can effectively enlarge the e-juice capacity .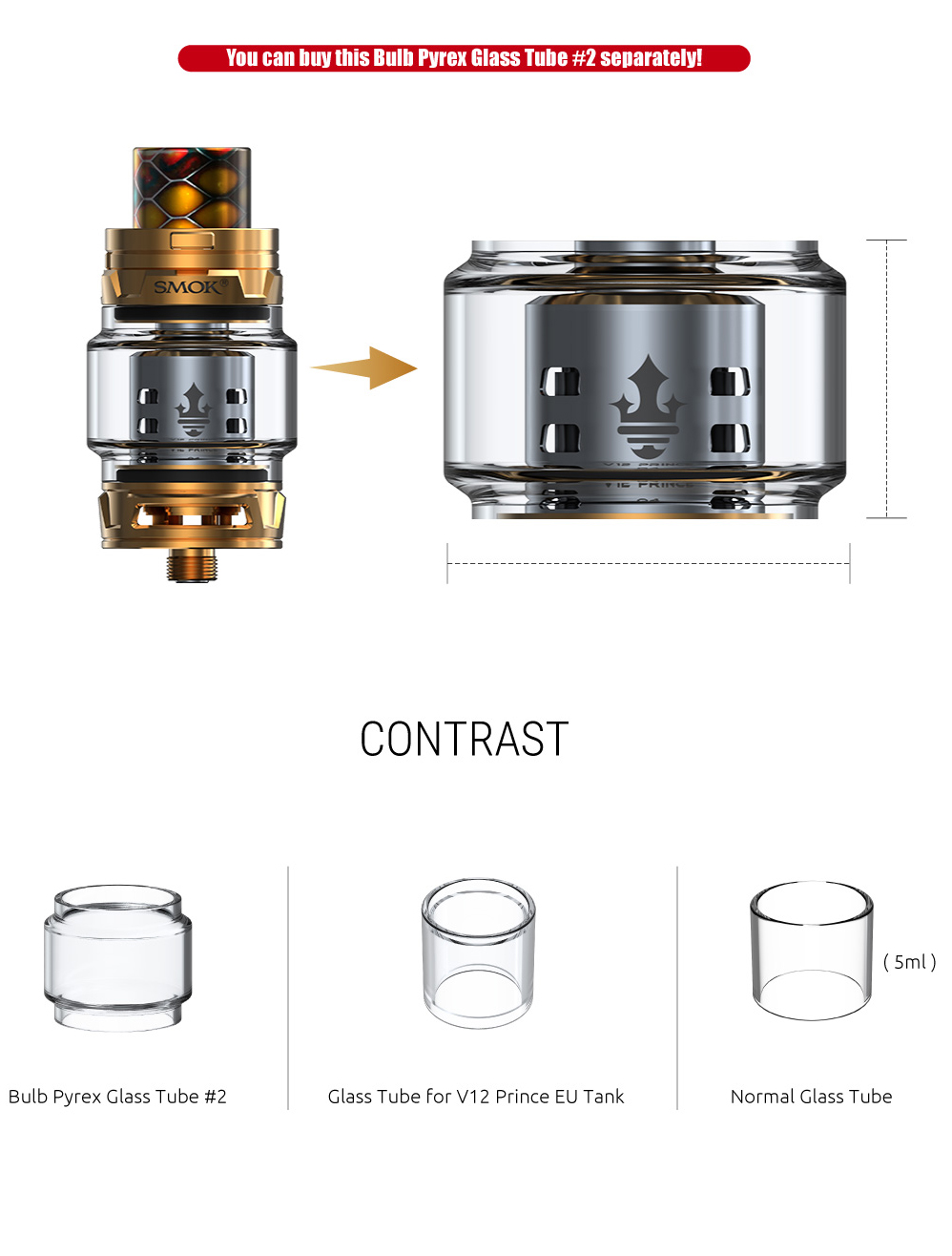 Comments
comments