Long time ago the company Smokjoy was not announced on the front pages of our news feeds. By the way, the last time they presented us a fairly "gray" set, which, I believe, very few people were interested. And what do we see today? – Exactly the same set, well, well – a similar set. To be honest, the "flight of thought" of developers and the actions of marketers of this company is completely incomprehensible to me, although who I am, they know the situation much better … 
Just look, the truth, and the photos the producer frankly clamped, therefore everything that naryl before you. 
Smokjoy EXGOMINI kit Specification

Dimensions:

 117 x 24mm 




Weight:

 unknown 




Case material:

 stainless steel 




Power:

 built-in 2200mAh Tank 




capacity:

3.5m 




Voltage range:

 3.5 – 4.2V 




Operating mode:

 POWER 




Supported resistance:

 0.15Ω 




Protection:

 against low / high resistance, overheating, short circuit, overcharge / overdischarge 

Micro-USB port / charging: yes, charging current unknown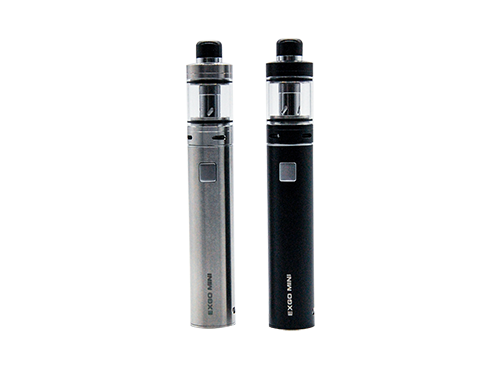 Package
contents – EXGOMINI kit 

USB cable 

replaceable evaporators 2pcs (one pre-installed) 

spare glass 

user's manual 

warranty card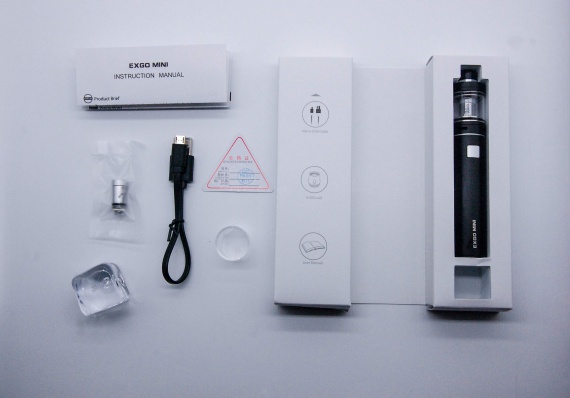 Our hero looks very simple and boring, it seemed to me that the time of devices designed in this way was irretrievably gone. An, no. There are only two colors, and those mean classic colors, which are limited in the "worst case".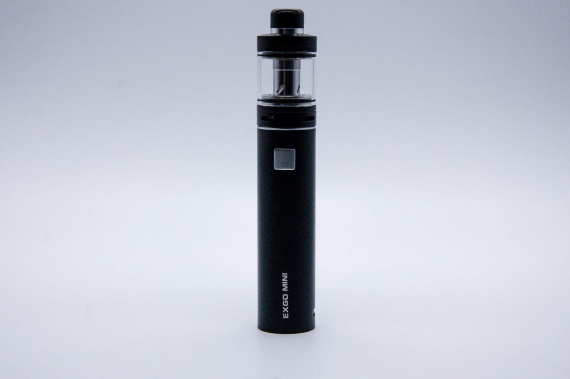 With overall dimensions, the developers decided to slukavit – apparently, the set will be higher than 117mm. this is, naturally, my opinion … 
As always, the manufacturer was too lazy to lay out detailed information about his new product on the official website, so we'll guess ourselves.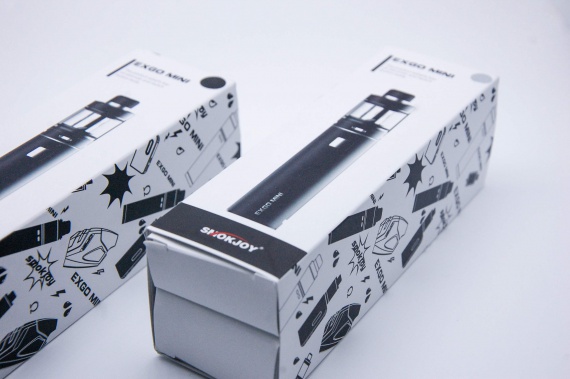 Atomizer, if it is appropriate to call it so, is inseparable from the main building. It is refueled, probably from above, by the way, the capacity is not the greatest, but tolerable. We feed our unit with removable evaporators of unknown resistance. At the base of the "tank", we notice a swivel ring for adjusting the air intake, with holes for these purposes provided for as many as four. 
The main body contained a built-in battery of decent capacity. True, again a mystery is covered with darkness – this is the charging current.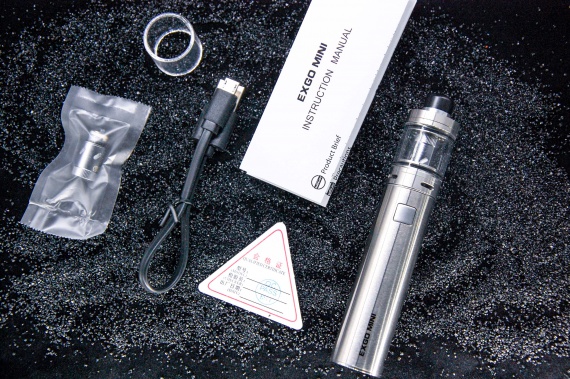 The button is large and metallic, in use it should be quite convenient. The charging connector was placed on the opposite side from it. This conclusion I made only because at the bottom of this connector there.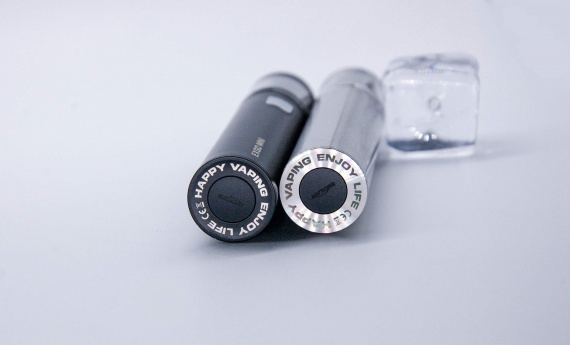 The price is currently unknown, because the novelty has not yet appeared on the shelves of online shopping sites. 
Official site www.smokjoy.com/
Comments
comments