The company Smoant recently introduced a new product – a new fashion box-flagship. In addition to it, they presented another set. All would be nothing – then you and the boxing mod about the non-services, but there is one thing in it – this is a special tank, arranged on the principle of a hookah or bulb (call it what you want), in which you can pour refreshments. Probably not only cool. 
The next meeting of the "theater of the absurd" I consider open, let's go. 
Smoant Campbel Kit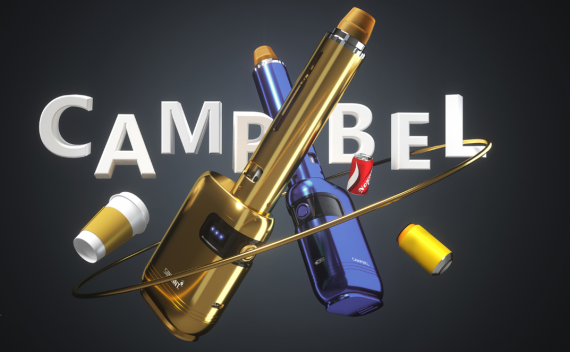 Dimensions: 77 x 55 x 30 mm (188 x 55 x 30mm whale fully) 
Weight: 229g Case 
Material: Stainless Steel 
Power Supply: 1 x 18650 
Output Power: 1-80W
Voltage range: 3.2 – 4.2V Operation
mode: POWER
Supported resistance: 0.08 – 3.0Ω
Protection: against low / high resistance, overheating, short circuit, reverse polarity, overcharge / overdischarge
Connector type: steel 510, pin spring-loaded
Micro -USB port / charging: yes, charging current 1A
Color: see photo below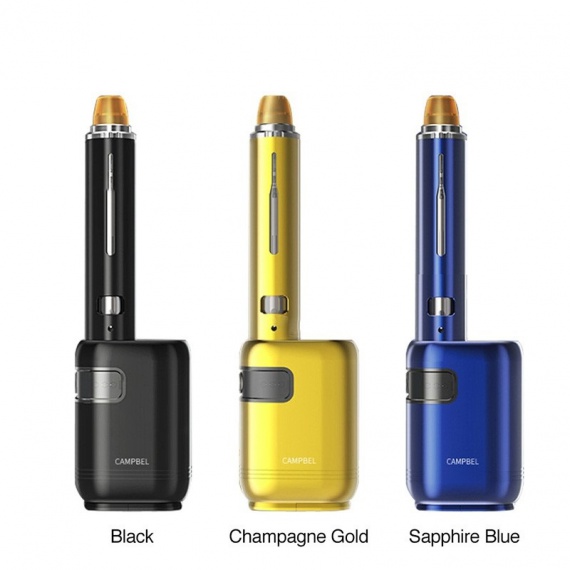 Campbel Tank 
Case material: stainless steelAtomiser
type: maintenance-free
Evaporators 0.2Ω
Capacity: 2ml
Diameter: 19mm
Height: 30.4mm
Connector:510, pin gold-plated 
Weight: unknown 
Color: see photo 
Campbel filter 
Case material: stainless steel + aluminum alloy 
Type "atomizer": beverage tank))) 
Evaporators 0.2Ω 
Capacity: 2ml 
Diameter: 23.5mm 
Height: 111mm (including non-service) 
Weight : unknown 
Color: see photo 
Package
– Campbel mod 
– Campbel Tank 
– Campbel filter 
– Replacement evaporators 2pcs Ni80 0.2Ω (one preinstalled) – Spare 
glass 2pcs 
– Spare parts 
– USB cable
– user's manual 
– warranty card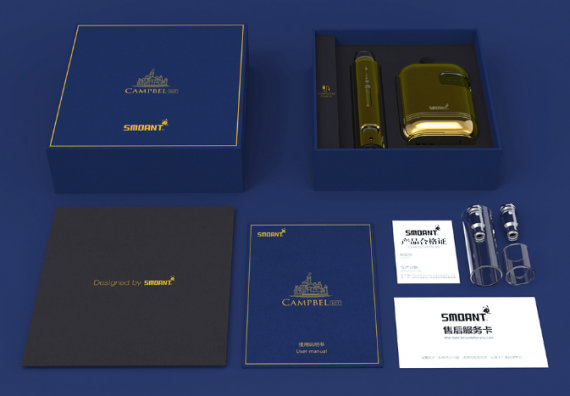 Let's start on increasing – first about mod.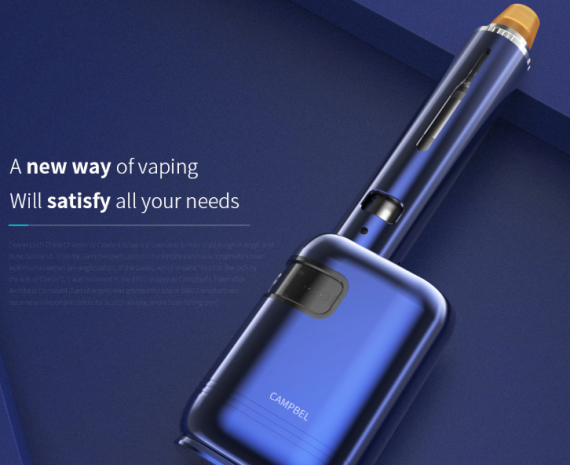 He looks pretty neat, but somehow luridly. There are not so many color schemes.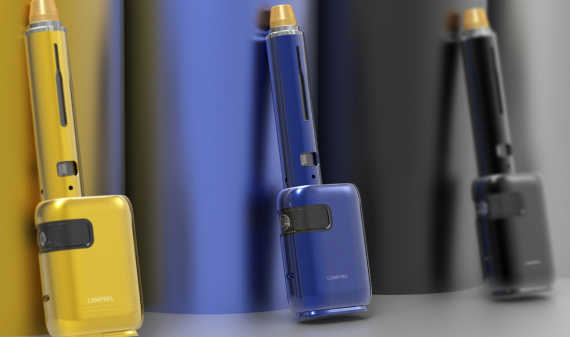 However, its main feature is the size – it is quite compact for the segment to which it refers.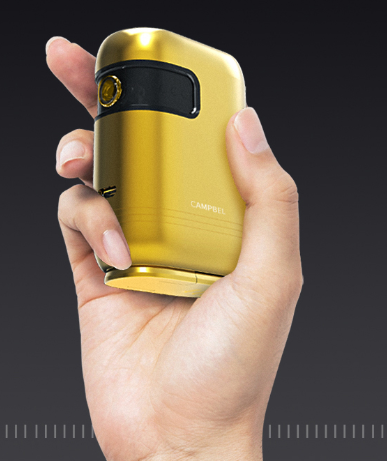 It is powered by a single 18650 battery. The cover for access to the corresponding compartment is located on the bottom of the device.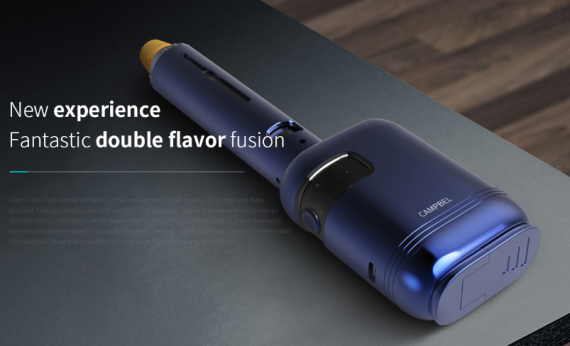 The button of the fire is in a convenient place, LED indicators are visible on both sides of it, and one more is in it.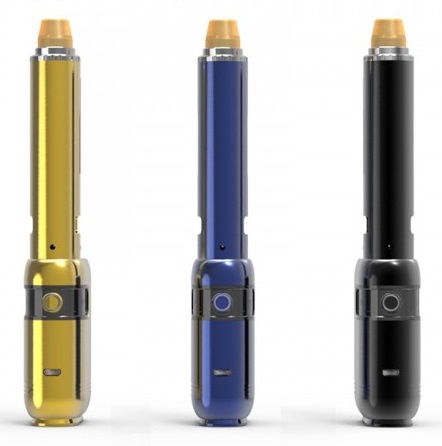 Performance is decent, that's just how the output power adjustment takes place for me to remain a secret.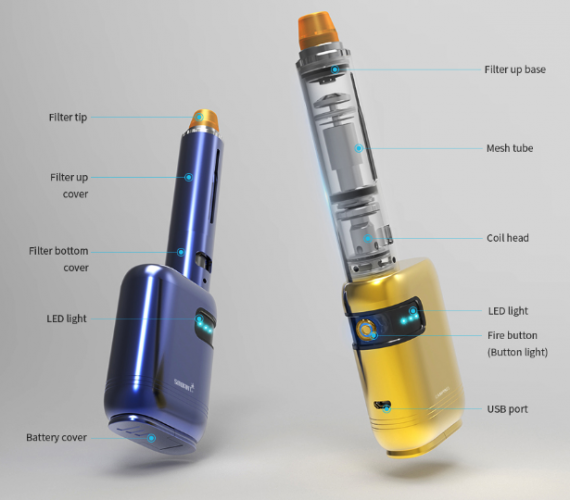 Atomizer consists of two parts, however, the name of the rectifying column is more suitable to him. The first is a non-service with a familiar construct. It is filled from above, the volume is small. It feeds on one type of replaceable evaporators. Blowing, apparently, unregulated – the point at the base of this unit.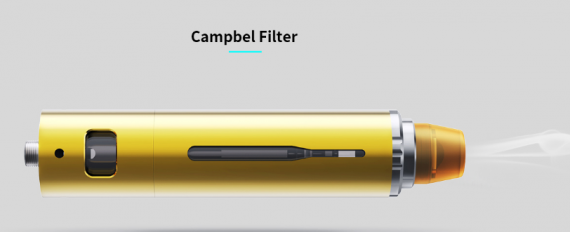 The second part is a reservoir for soft drinks. Its capacity is somewhat larger than that of a tank, it is also refueled from above.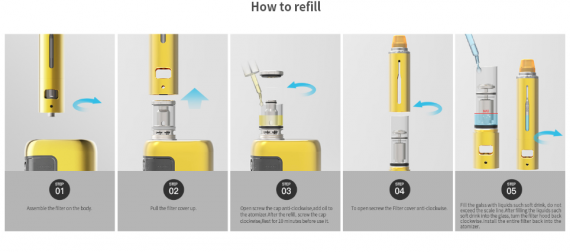 Outside, both these parts are covered by a metal frame. And if I understood correctly, they are separated from each other and can be used separately. Rather, a non-service can be used without this "bulbulator".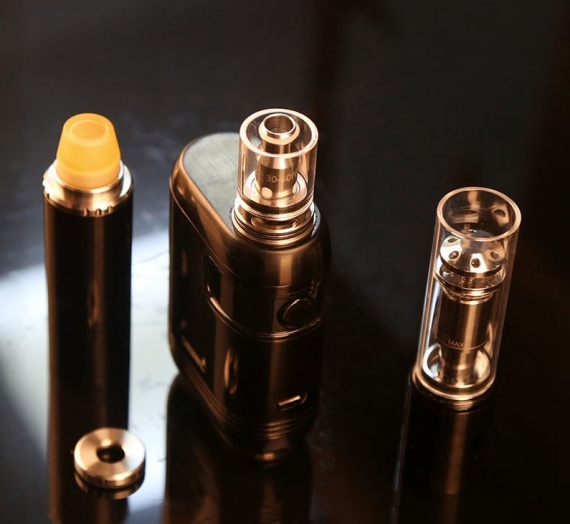 The principle of operation of this reservoir, I think, is clear to all. Steam will pass through the poured liquid and be saturated with its taste, etc. If you do not know what a bulbulator is, you probably know the principle of hookah.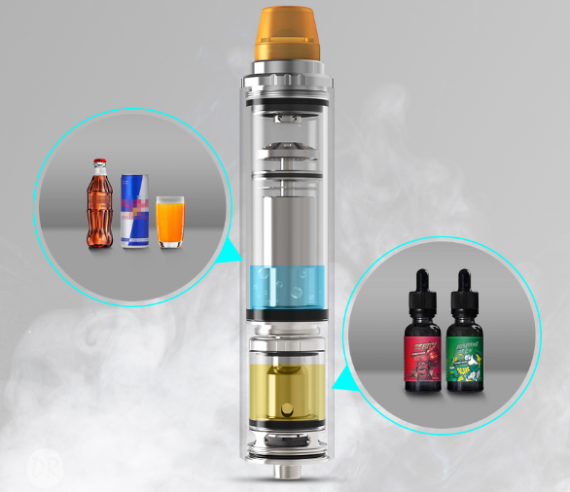 Drip type is made of ultema, there is a system of overlapping holes, apparently in order not to choke on these most refreshing drinks)))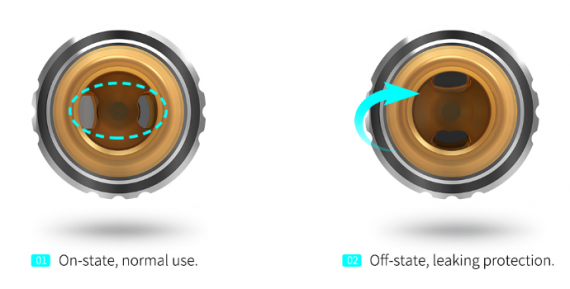 Here is such a novelty we have today on the discussion. I will not try to express my thoughts on this, better let's discuss in the comments. I believe you will have some thoughts on this.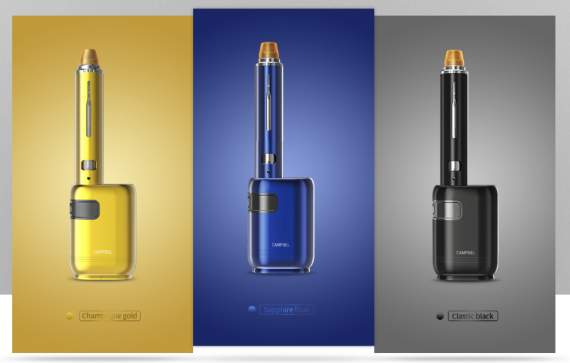 Official site smoant.com/
Comments
comments