Today I'm gonna be doing a full review on the new SMOK Rolo badge and I have to say I was waiting for this it came Out today. I'm super excited this is definitely new my new personal device. I was waiting on the gold to come in took A little bit longer I said you got the guys the other ones .
Yesterday I'm going to be putting some SaltsNIC in there 50mg. thank you smock that is a very smart thing to do charge cable because this device is micro USB charge bo I'll show you that later and then you've got an extra pod so when the first pot burns out boom you're good to go Smok skill in the game with this guys so let's take the the the reuleaux badge out and show you it wow talk about shiny that thing is super shiny.
Micro USB charger is down right there the pod is gonna slide into the top. there's two connectors and so let me fill this bad boy up on the pod system. there's tip on the top that you inhale there's no buttons to press on this just draw activated and then you've got too little a plunger style or little pod.
Talk about it so let's look at the box it says that in the kit includes one Rolo badge 2 pods, 1 USB Cable, 1 a liquid injection bottle. it does not tell you how many milliamp. this is or what the coil resistance is but I would recommend if you're using this charging it overnight and should last you all day.
I'm gonna do a long inhale you can even do a long inhale but it's made for mouth along. I'll do one more of those fantastic fantastic mouth alone. I love this device and I'm what staying behind smart products. I continue to love everything they're putting out.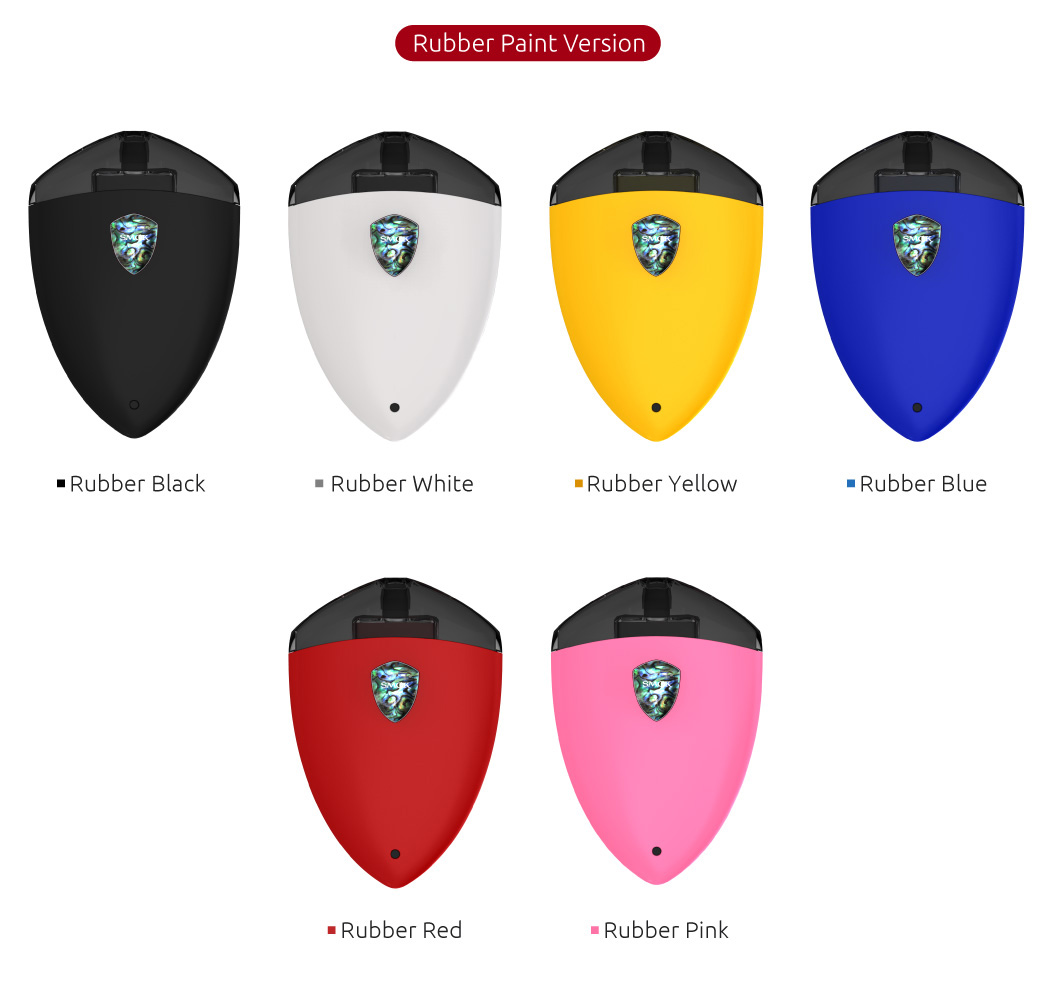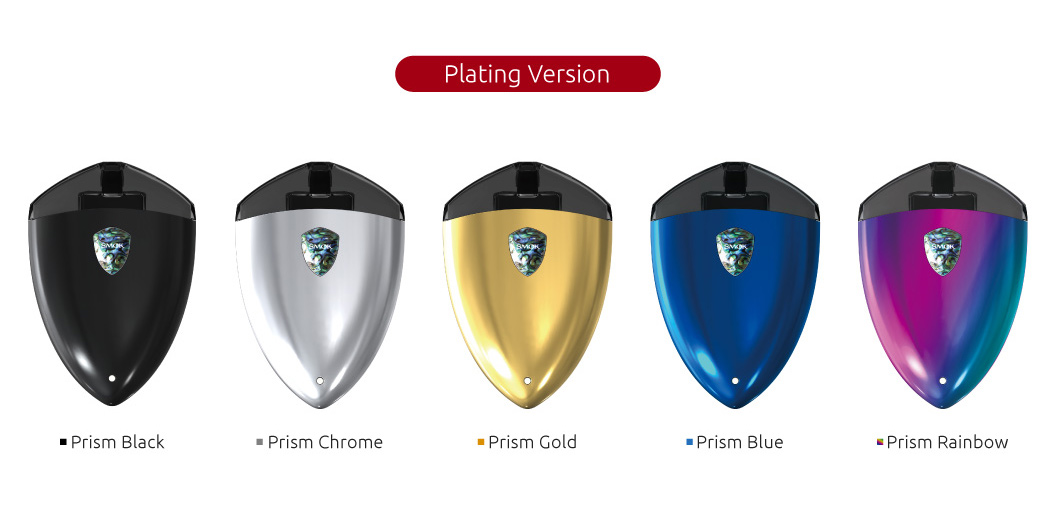 THE KIT INCLUDES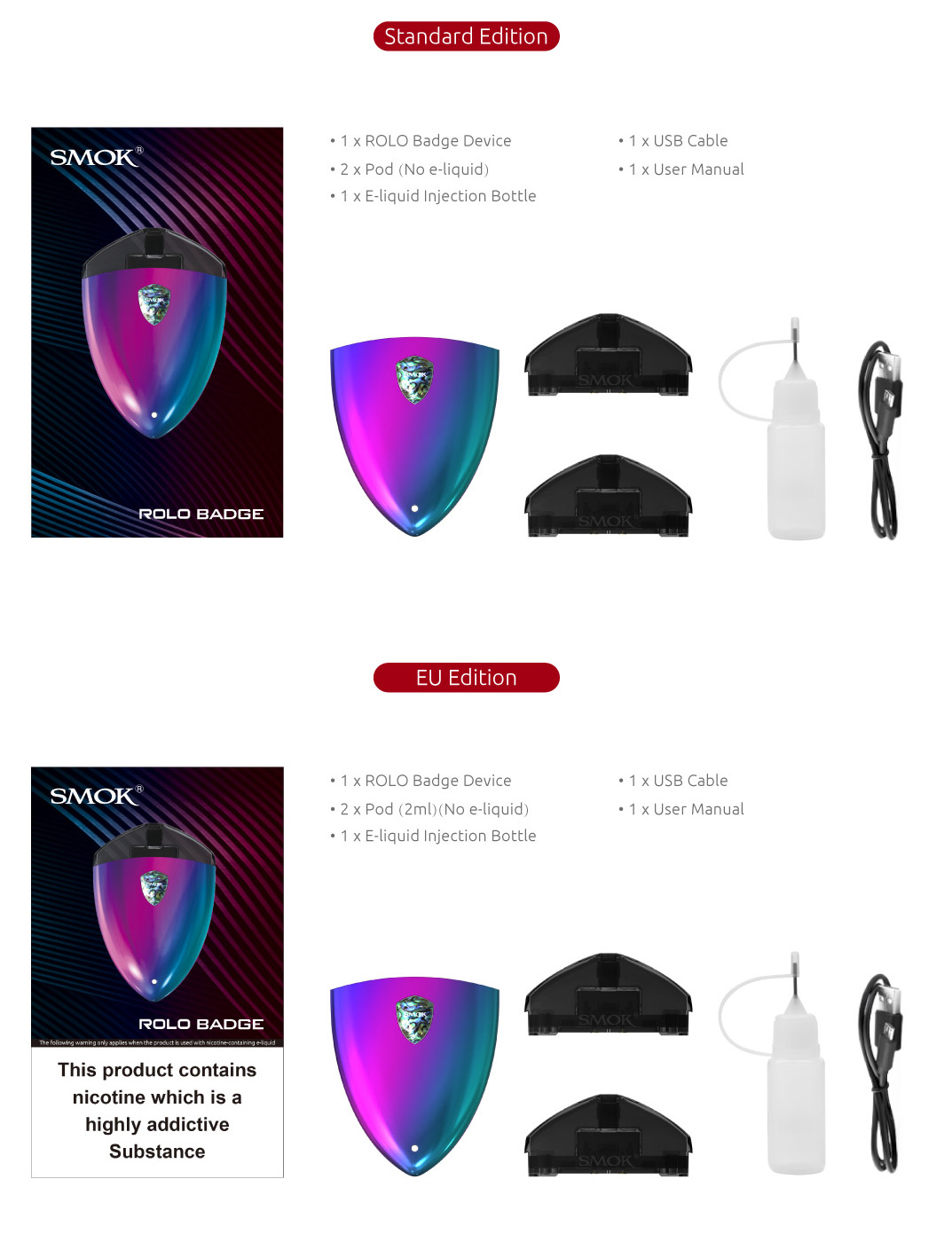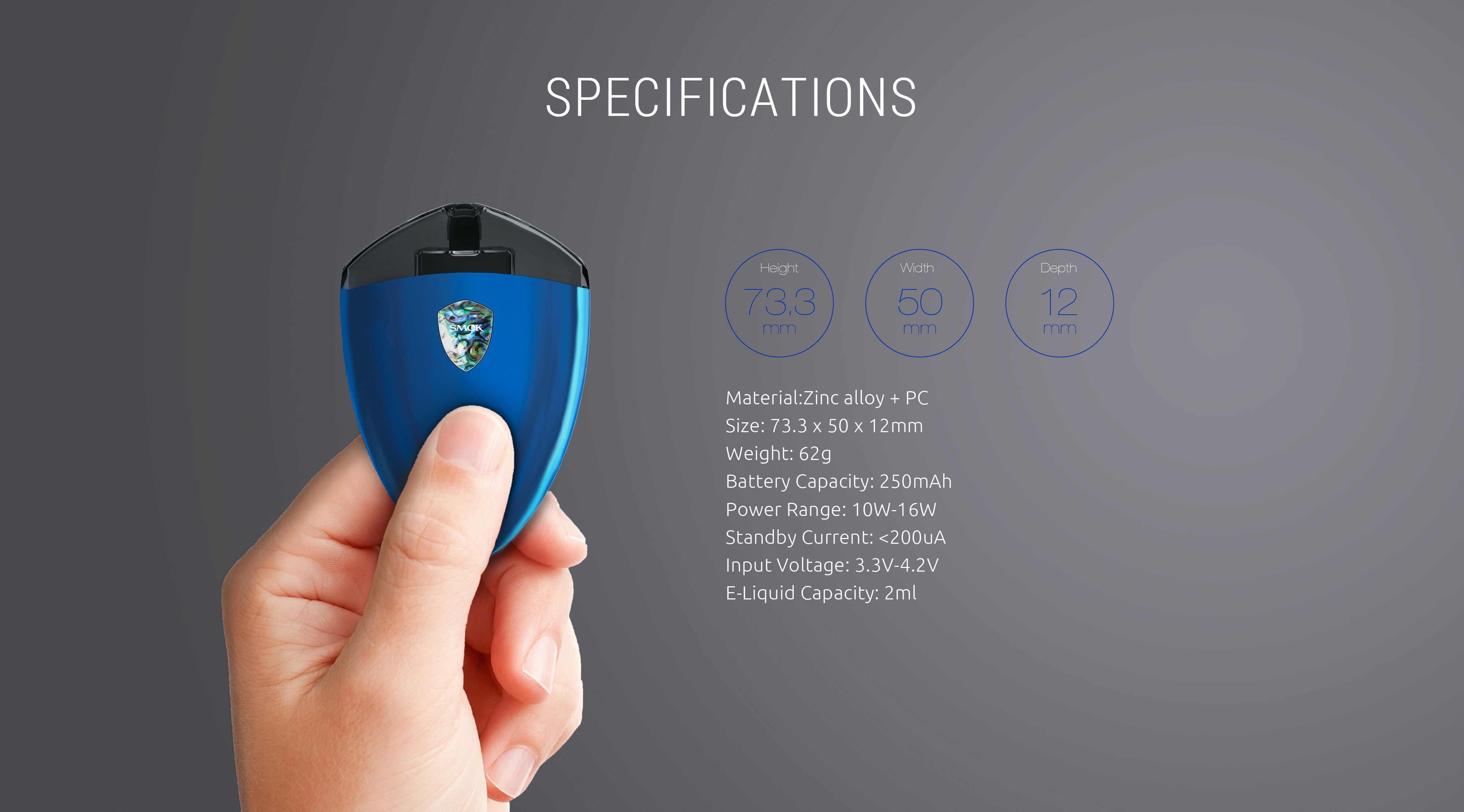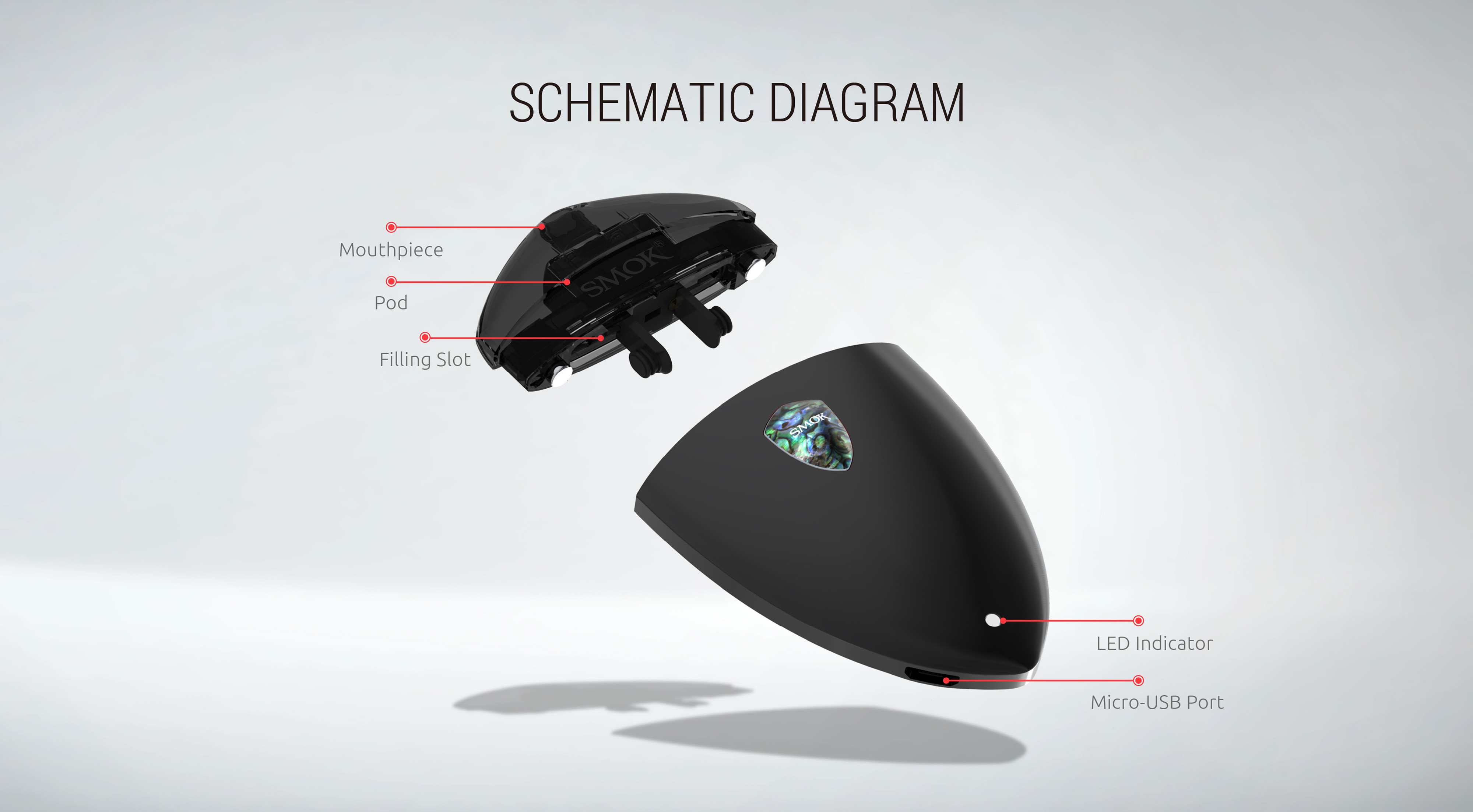 BUILT-IN 250MAH BATTERY
With built-in 250mAh battery capacity and safety output, ROLO Badge can be charged
via the lateral Micro-USB port easily and allows you enjoy vaping freely.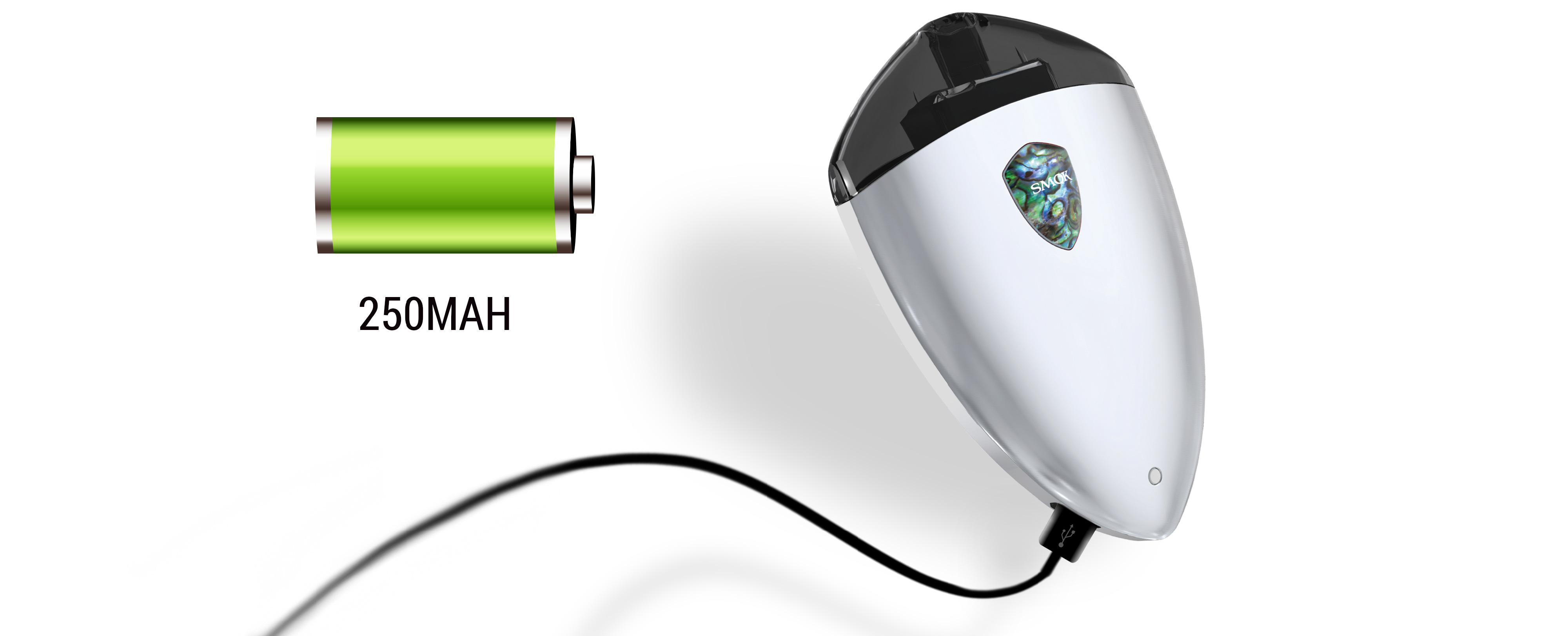 ZERO BUTTONS
The installation is pretty simple, just inserting the pod into the device, and you can
immediately enjoy your vaping. There is no button switch on the device, quite easy
and convenient, without any complicated operations.

CONVENIENT
E-LIQUID FILLING DESIGN
There are two filling slots on the pod, which is convenient for e-liquid filling without
any leakage worries, and it also avoids the trouble of changing pods frequently.

HOW TO FILL WITH E-LIQUID
Do not inhale immediately after full filling the pod,
and let the whole kit stand for 2-3 minutes to get its organic cotton completely saturated.
Comments
comments