Today's unboxing, We got a recent Prince tank Resa by Smok. This brand new tank and this is the black edition of the Resa Prince SMOK Tank, let's see what we get inside of this guy okay. it's a Nice looking little device comes with a pre-installed Q4 Coil now. What's really cool about this tank if you look at it it literally is cobra resin the whole thing.
The way you open it you're just gonna spin the top of the glass up and that's where you're gonna fill it in nice. Easy looks pretty sharp looking. If you have to be very similar to that of the crown not a fan though. This is the one of the first few smart devices. Where it doesn't slide to the to the side as they normally do so I don't know how that's gonna work for them.This is a standard prints coil inside of this so let's keep that there let's put this like this you guys can see that now.
Let's see what goodies we got on the inside on the inside of this you have all of your extra little o-ring. You have an extra flat glass. You have a Prince X6 coil inside and then lo and behold. You have a T10 light-up coil. That way every time you power it on the coil lights up lovely little concepts. They got Cullen won in this at these little units personally. I don't know how a light-up coil is but it just seems like more things for it to break on the inside but this is smart. We're talking about and you know what I didn't see out of this I didn't see a book for the to tell you about it.
Which I think here's the book found it right here so let's see what they have to say about this little guy. The Resa Prince tank another crafted powerful sub ohm tank adopts three coils the Prince Q4, X6 and T10 red light all. Which I'm bringing massive cloud and dense flavour.
The newly designed T10 Red Light coil will emit beautiful red light when you are vaping the elaborate Cobra resin design on the recipient with concave convex texture makes it look more elegant and magnificent what's more this tank employs in brand new bulb glass tube which enlarges the e-juice capacity to seven and a half mil warmly.
Welcome the debut of the Resa Prince a mysterious prince from an emerging tribe innovation keeps changing the vaping experience so that's what it holds seven and a half mil of juice for this but this is just a glorified Prince tank and honestly. You really don't need to go out and buy one of these but it is definitely attractive by my standards just not.
What I would want in all honesty, I mean I got a baby Prince I got the full-size Prince. I don't really need to go out and buy the Reese offense. because I already got the baby Prince this basically is just another Prince tank so you can go out and buy one. you'll be happy you did because it's definitely an awesome looking little unit.
Let's go and take this apart and let's see what it's like to put the glass in on this get it. All done in one shot because I'm not gonna be buying one of these so this is what it looks like basically this is going to be the hardest part about it is this little unit right here. When you take this apart so you want to install your glass that you broke your glass the first thing, You're gonna do is you're going to take a coil.
9 COLORS AVAILABLE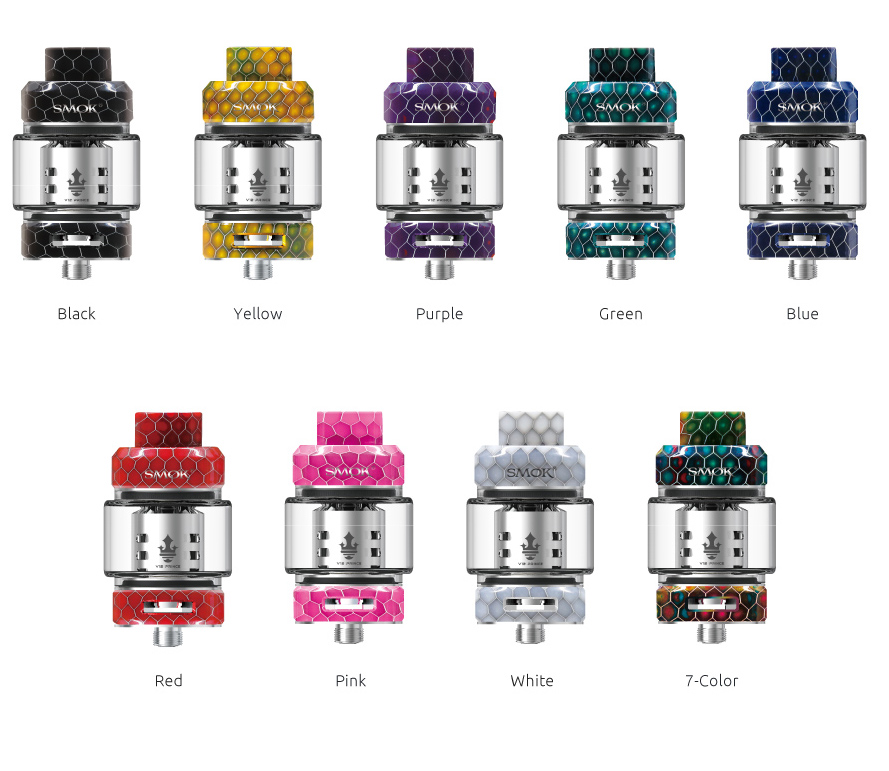 THE KIT INCLUDES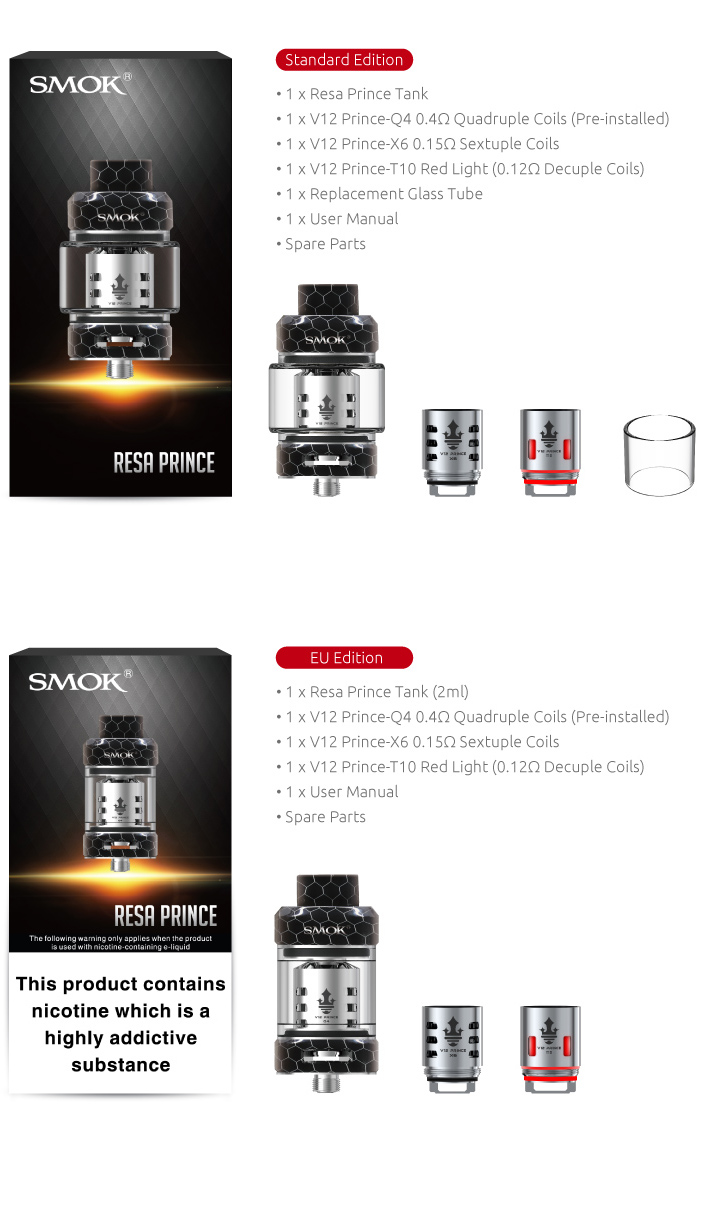 SPECIFICATIONS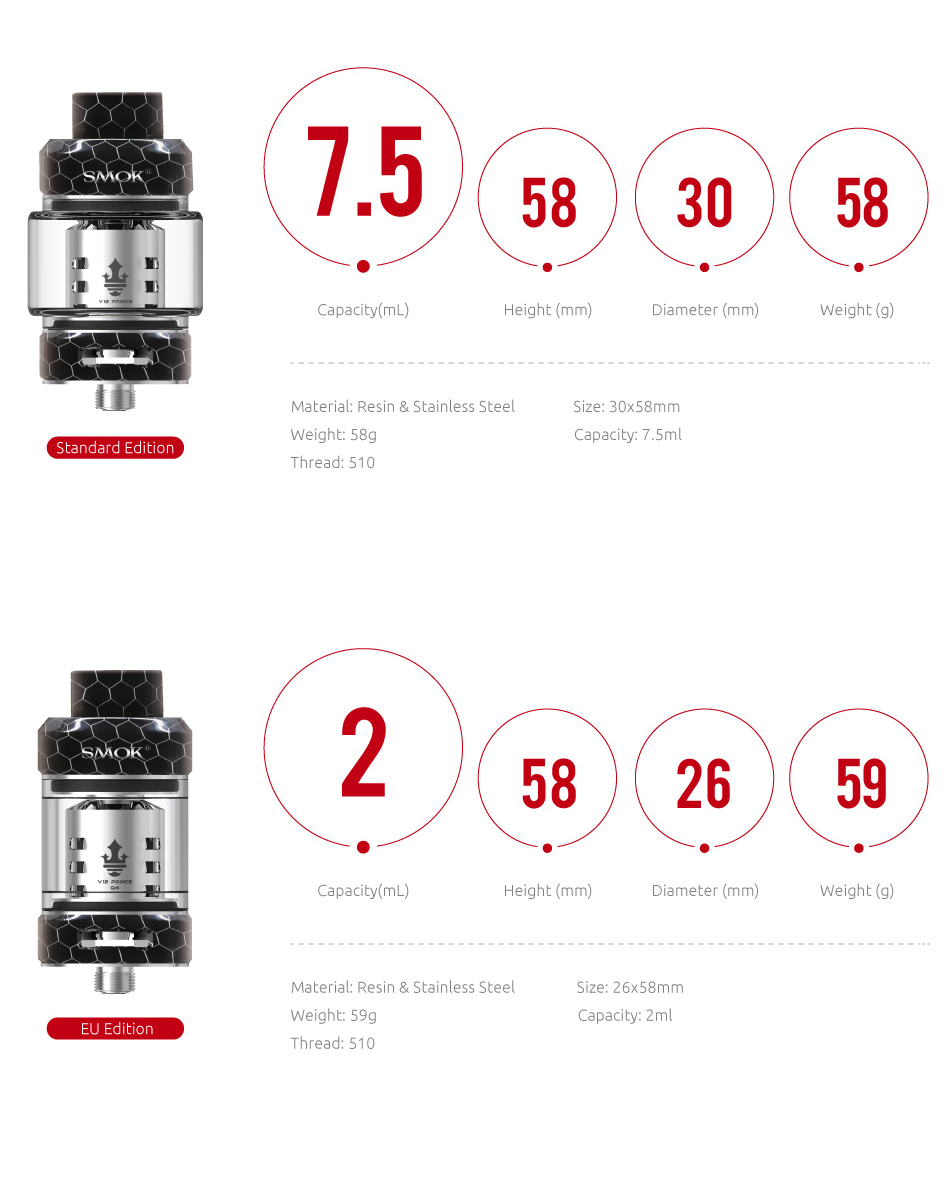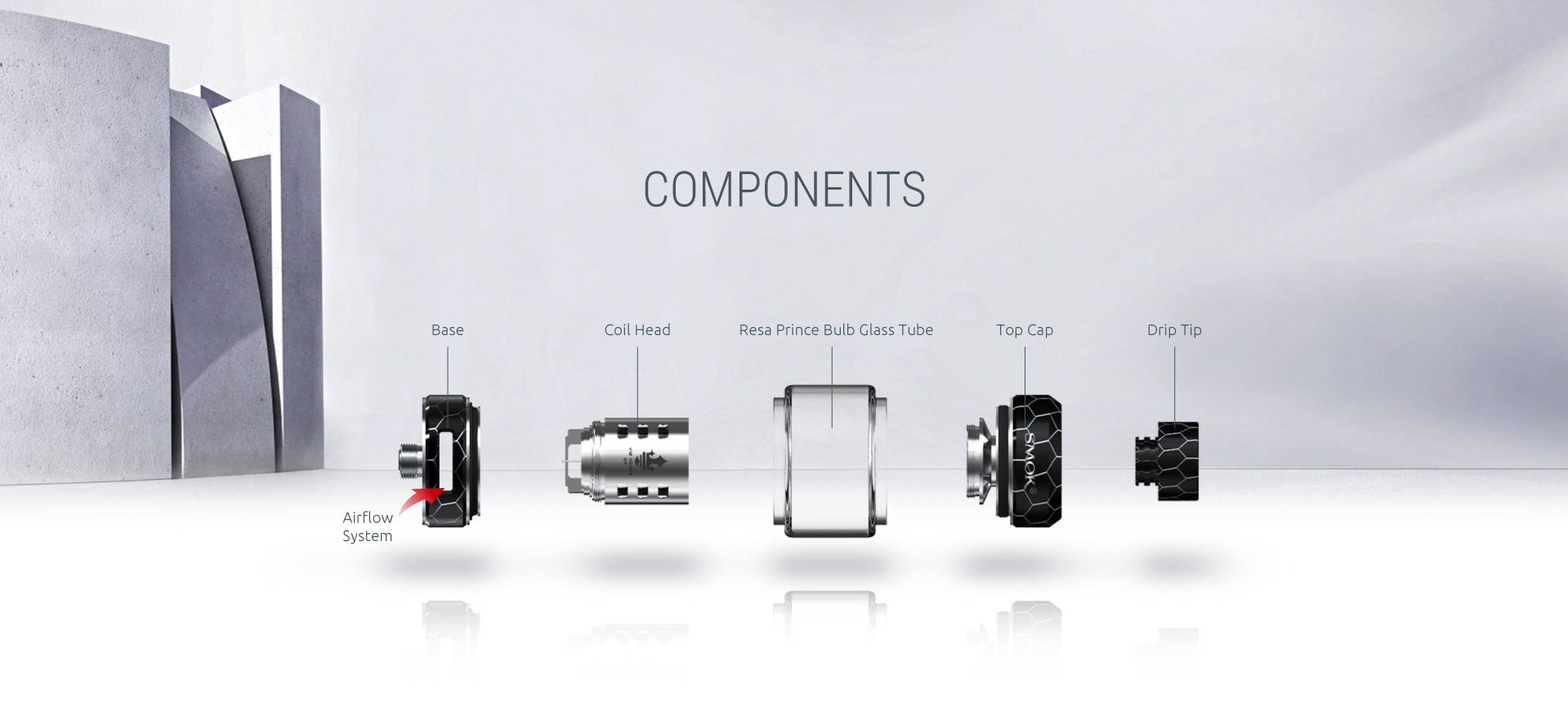 CONVEX GLASS TUBE
Resa Prince employs a newly designed convex glass tube–Resa Prince Bulb Glass Tube #6,
which can effectively enlarge the e-juice capacity.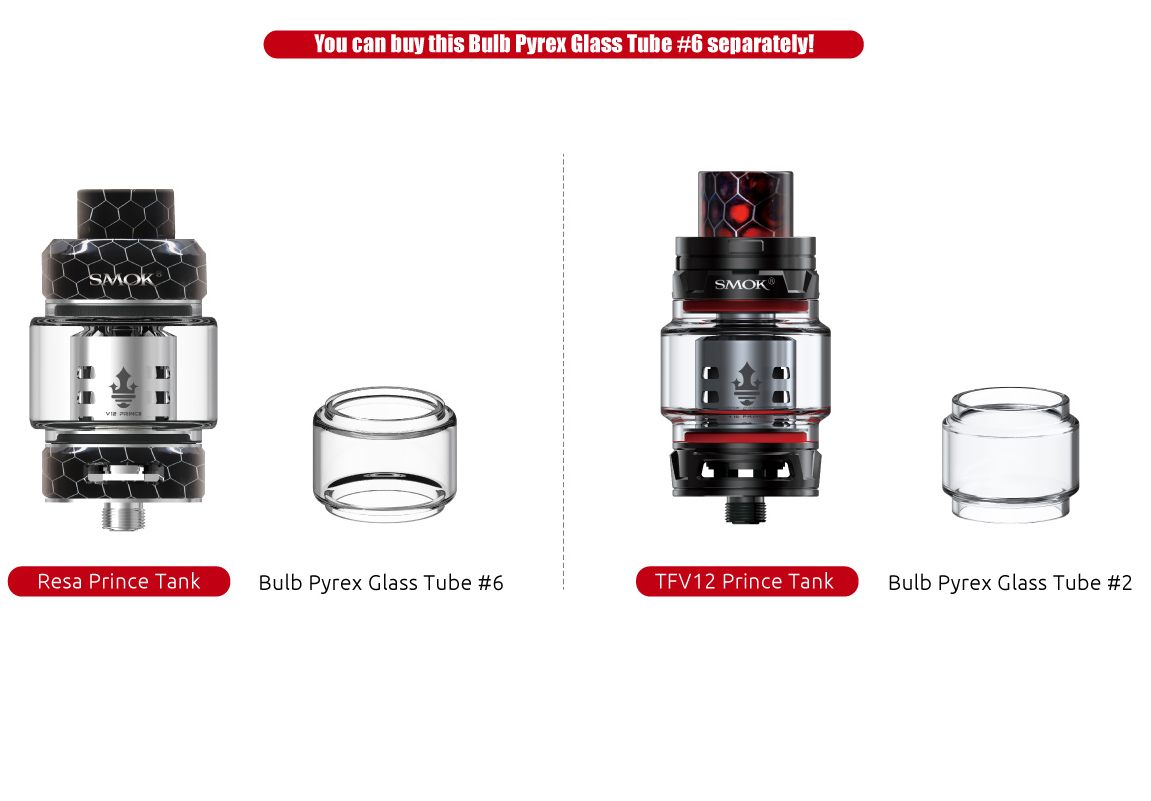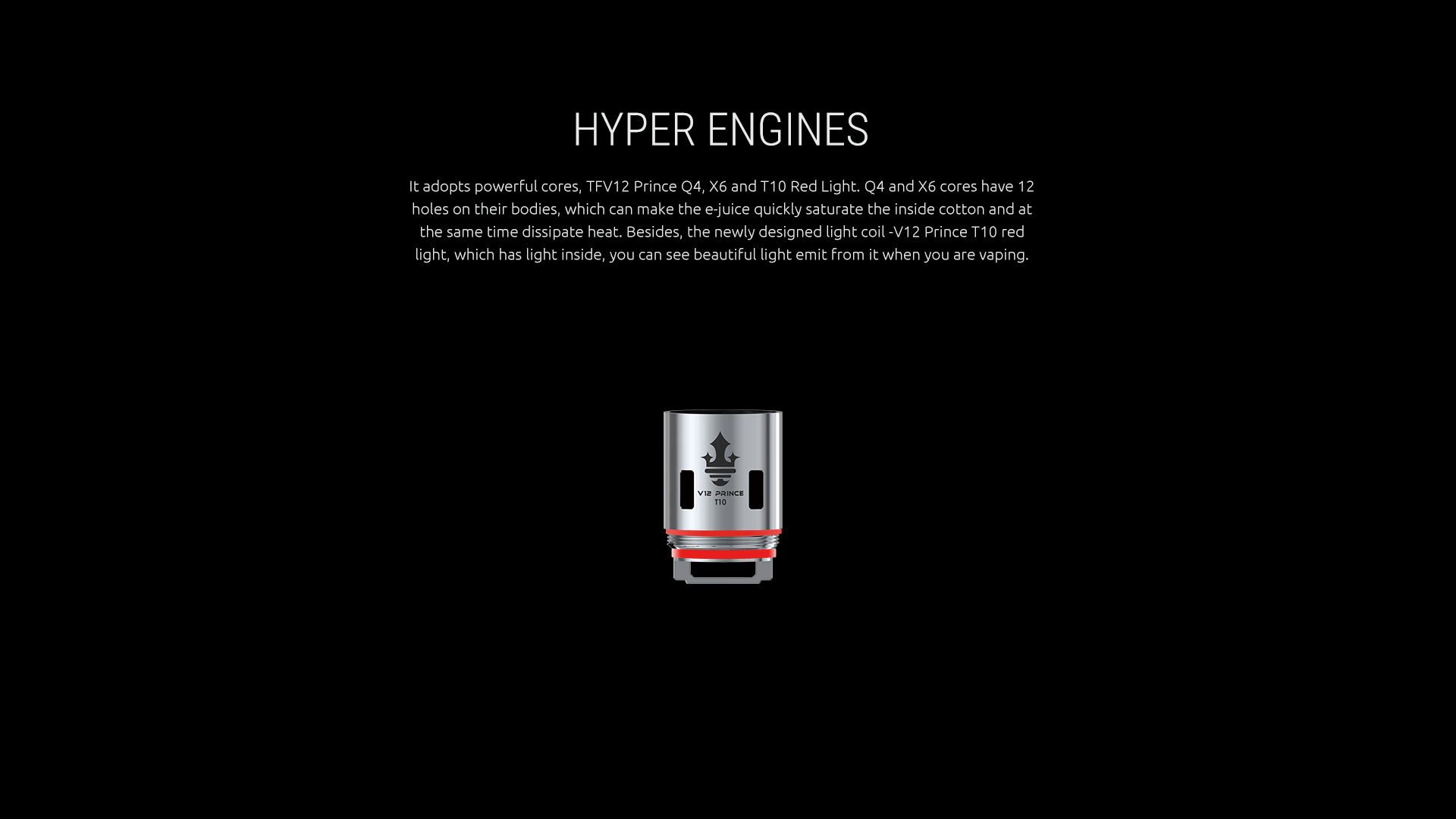 TFV12 PRINCE CORES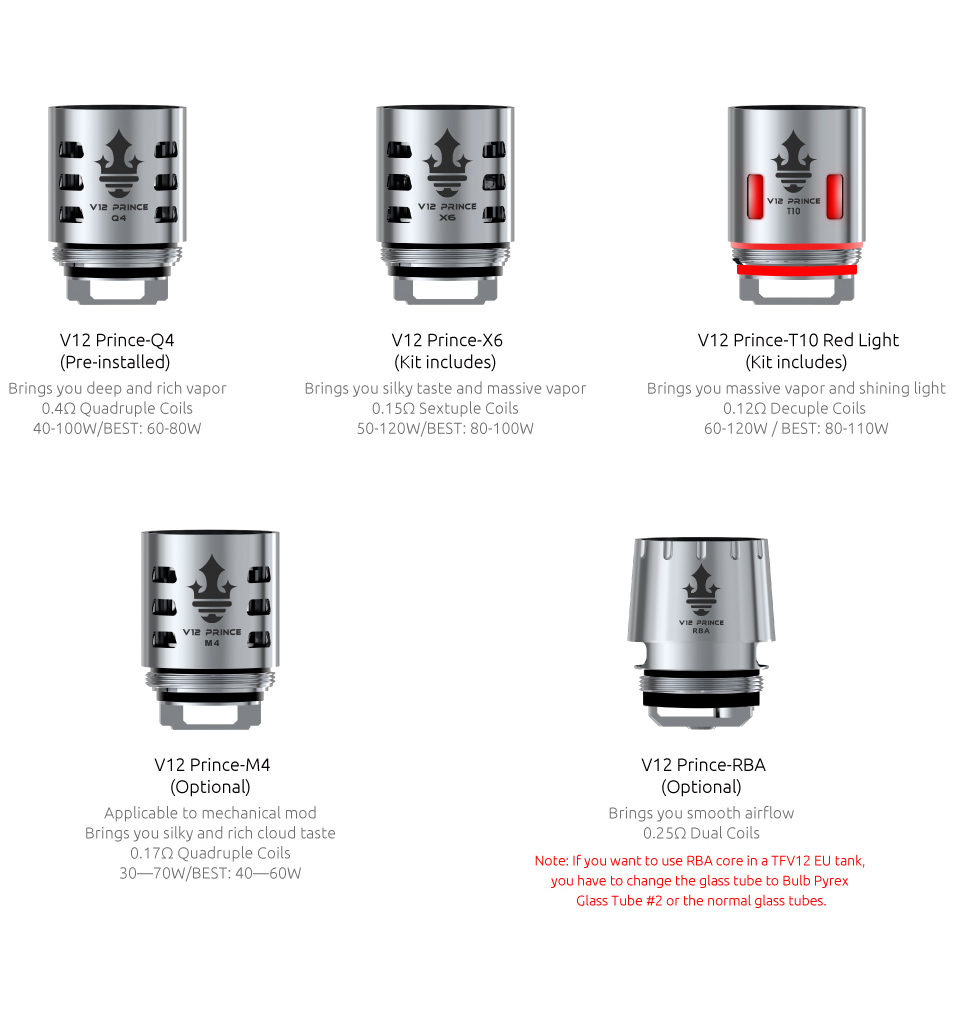 TOP REFILL SYSTEM
Top refill system makes filling as easy as it gets. Leak proof e-liquid slot can significantly solve leaking problem.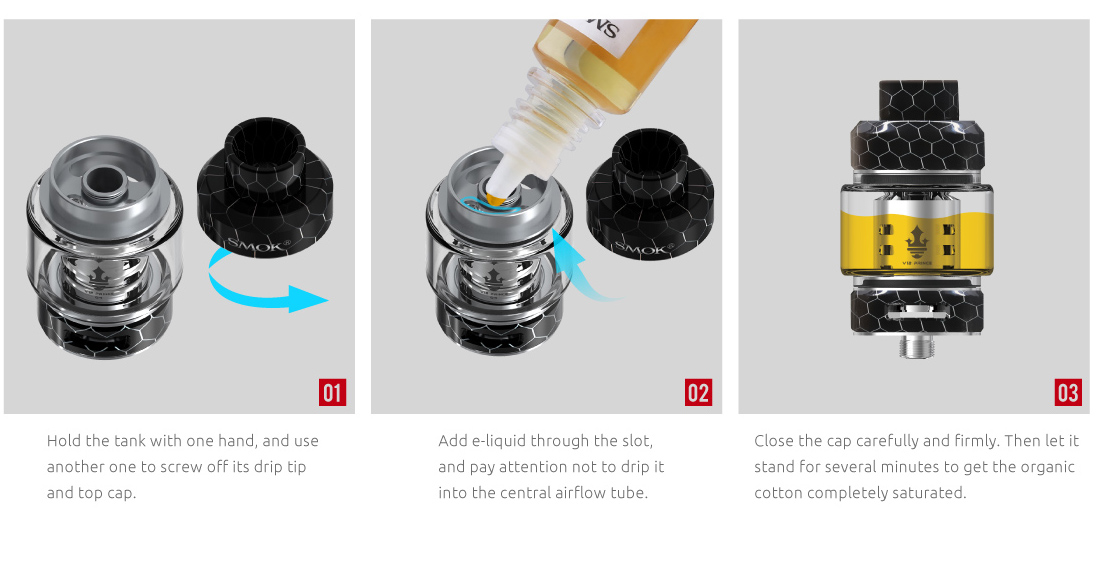 HOW TO BUILD THE RBA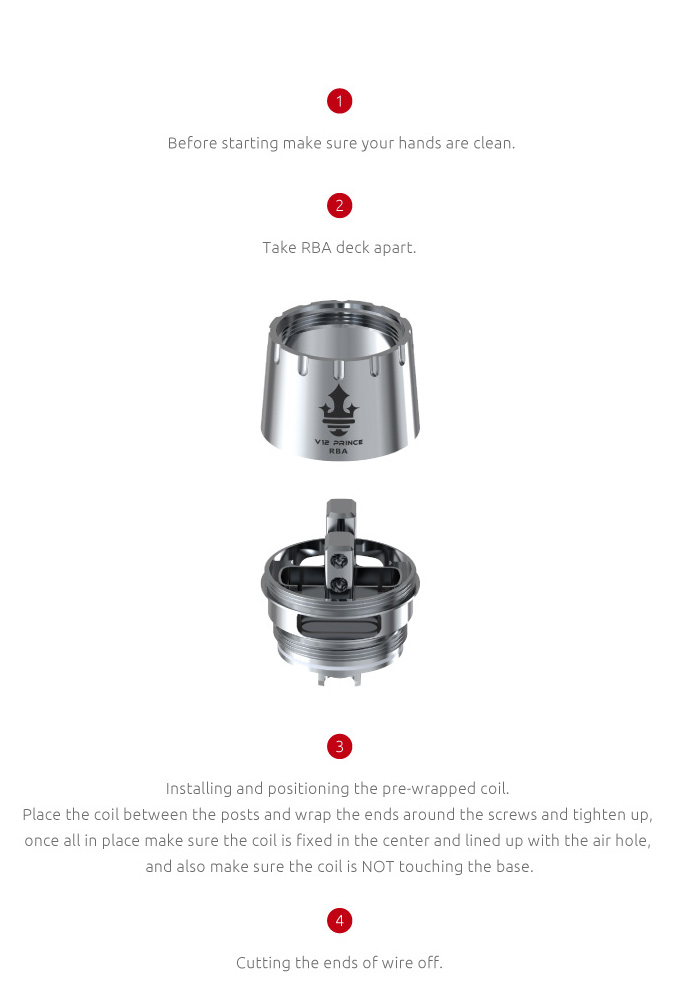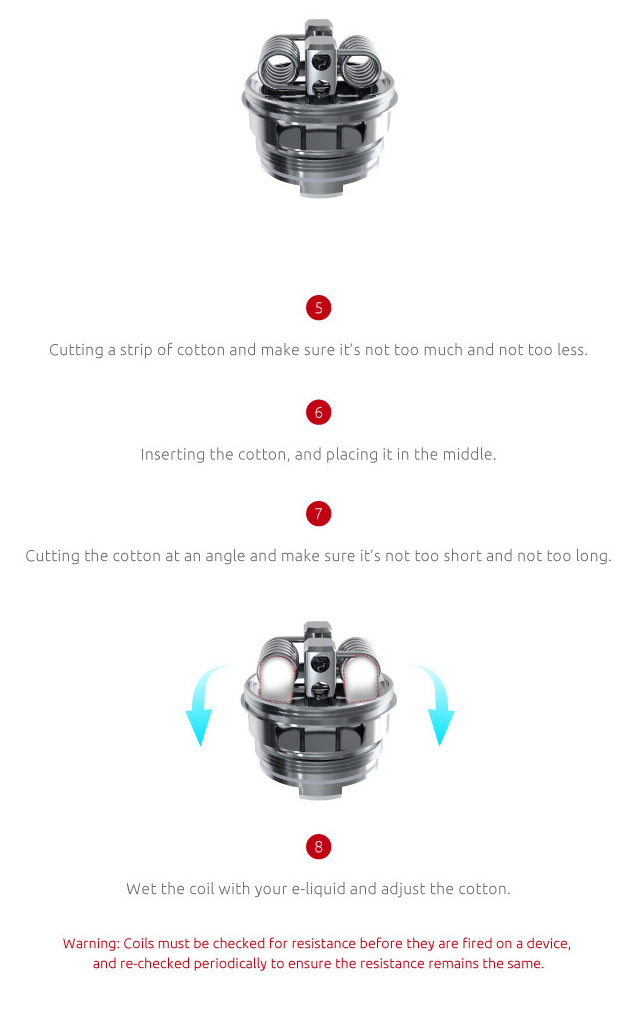 Comments
comments