Priv-M17 Kit Intro
Today for a review I got a pen style vape from smok. This is the Stick Priv M17 And The Reason it's called M17 is because, it's 17 millimeters in diameter. Now the little tank that's sitting on Top of Here it holds Two Milliliters of a liquid and it is attached to the battery.
The tank is actually part of the device so this is kind of in between direct to long and mouth long.  It's more direct to long because the coils that are included. You do get two of them there point 6 ohms, So that is sub ohm vaping.
I really don't consider it mouth to long LS the resistance on the coil is at least one ohm or higher but I guess it really depends how you pull on.
PACKAGING 
Here is a SMOK Stick M17 on the back of the box. It gives you some information about this kit contents and on the side over here is a scratch-off authenticity code inside of the box was this little card. it shows you how to verify the product's authenticity, this is also the warranty card and here are the specifications battery capacity 1200mAH and the tank capacity is 2 milliliters.
So Here's a little mod this is the Stick M17 this thing has an internal 1200 milliamp hour battery which can be recharged using this little USB port and they do provide you with the USB cable for charging.
9 COLORS AVAILABLE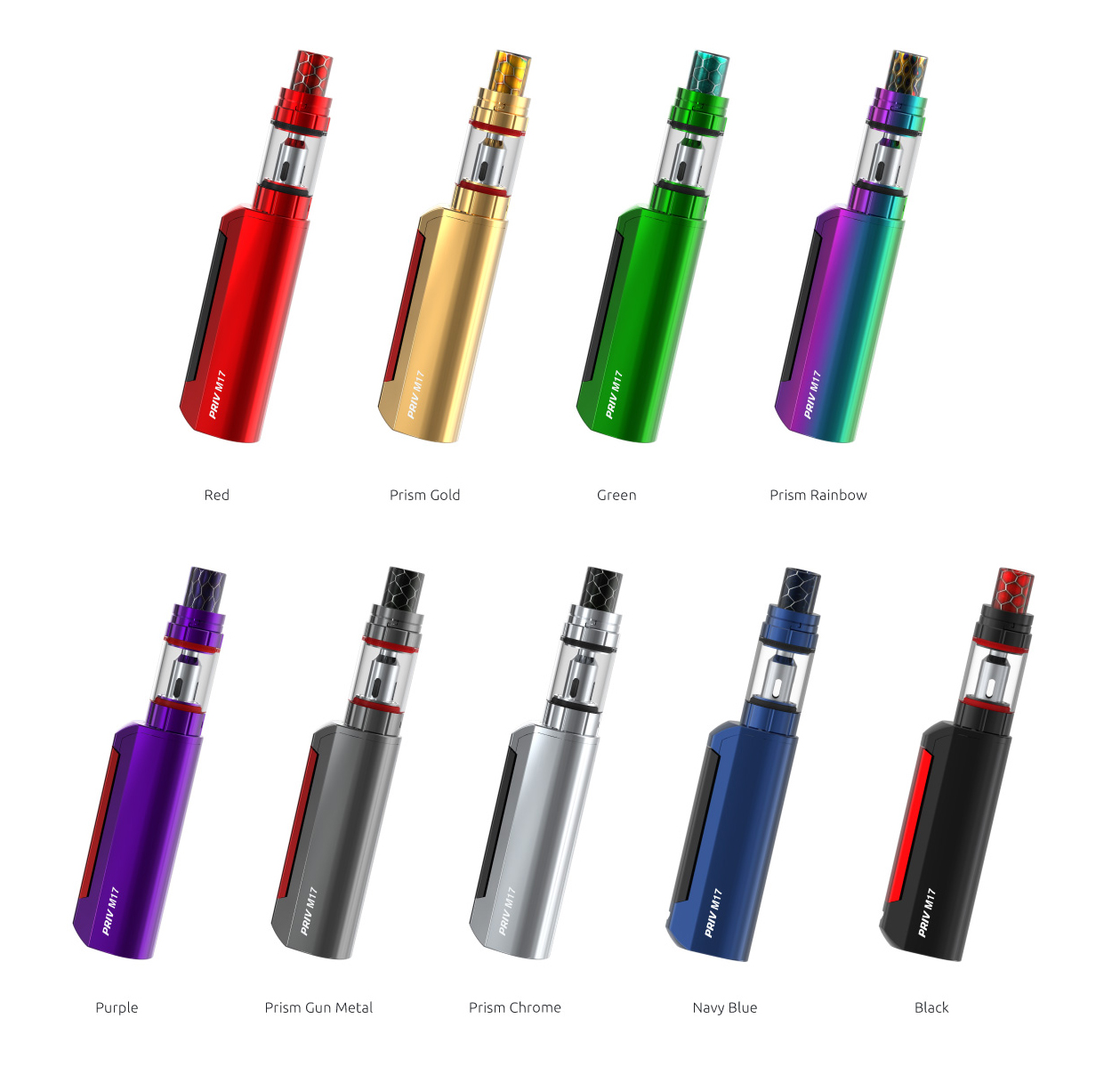 THE KIT INCLUDES
Parameters
Priv M17 MOD
Size: 70 x 26.8 x 19.5mm
Max Output: 60W
Input Voltage: 3.4-4.2V
Standby Current: <200uA
Batteries: Built-in 1200mAh
Thread: 510
Stick 17 MM Tank
Size: 17.5 x 55mm
Capacity: 2ml
Coil: Stick M17 coil
Material: Stainless Steel and Pyrex Glass
Thread: 510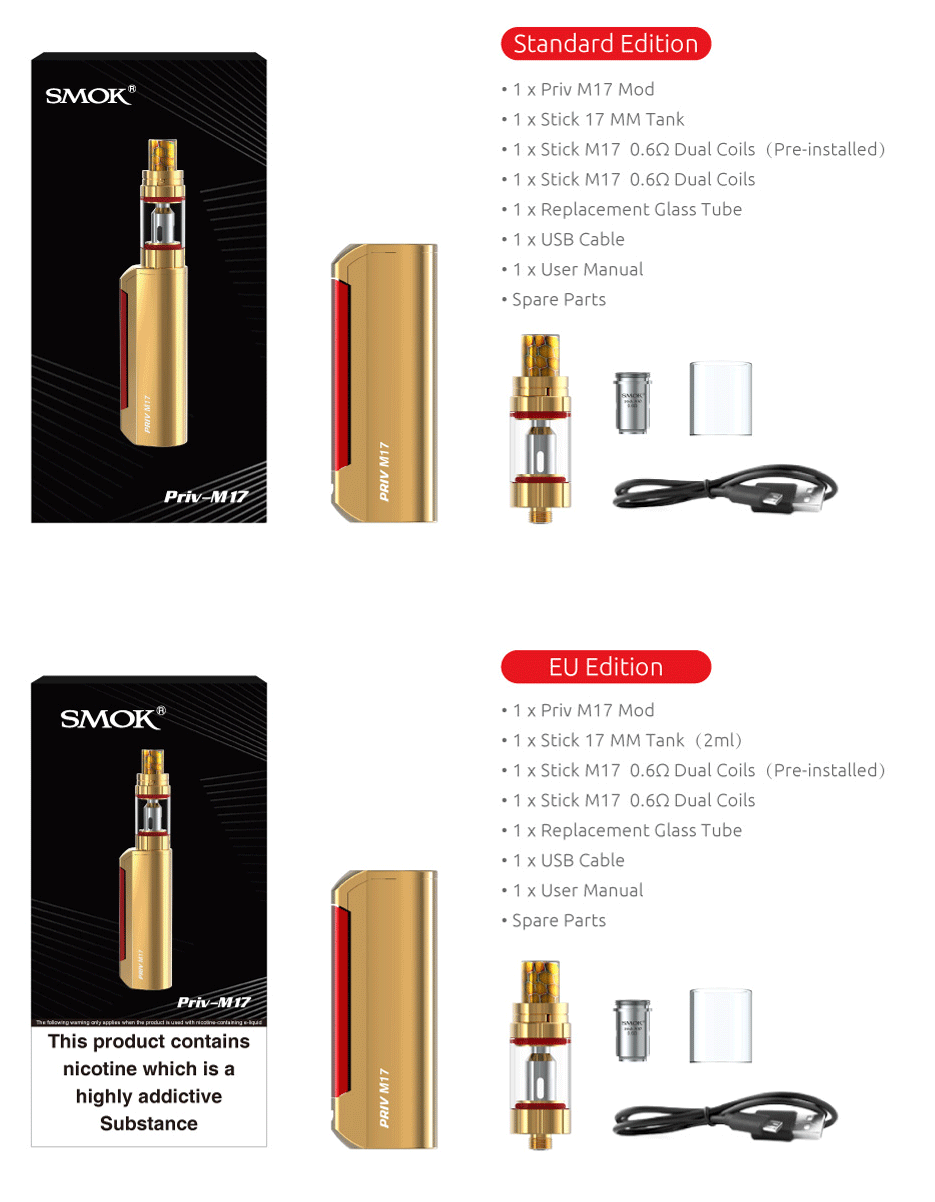 SPECIFICATIONS
Ergonomically designed with slim body
Built-in 1200mAh battery
Big lateral fire key
All-new Stick M17 coils
Top LED indicator
1200mAh BATTERY CAPACITY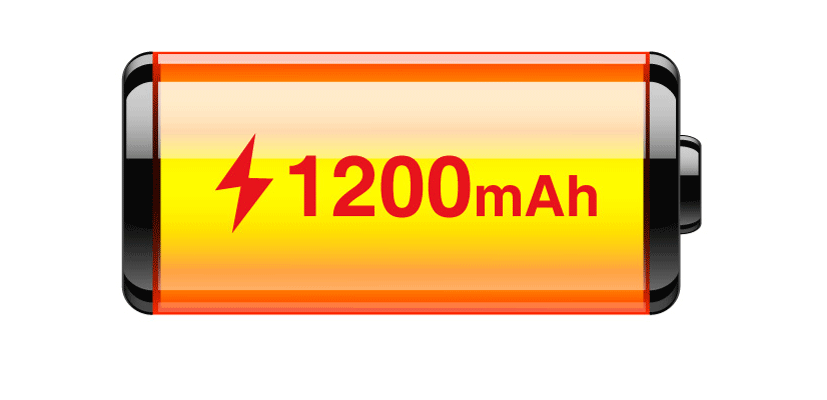 Priv M17 has a slim body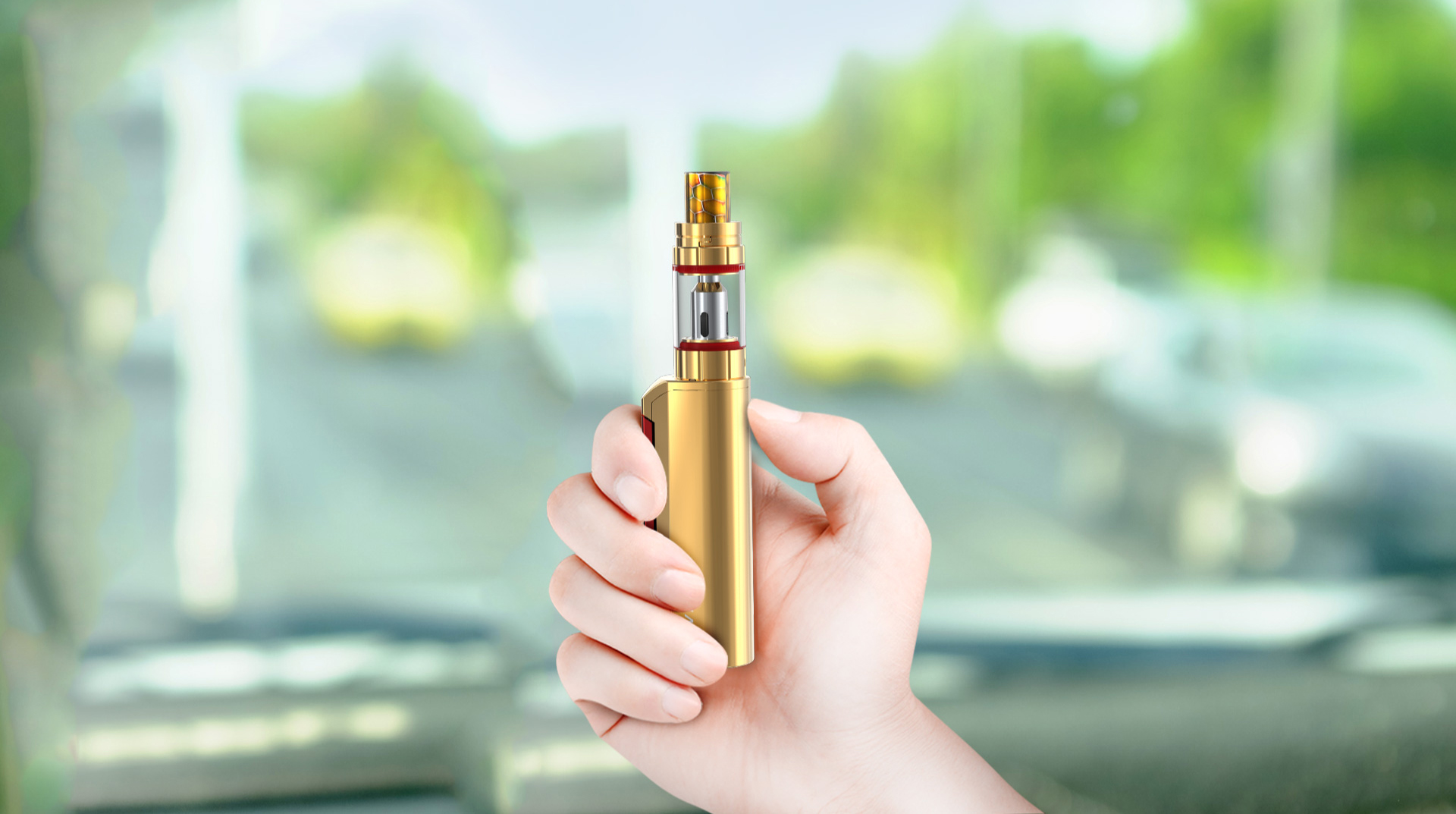 MULTIPLE PROTECTIONS

SUPPORTS CHARGING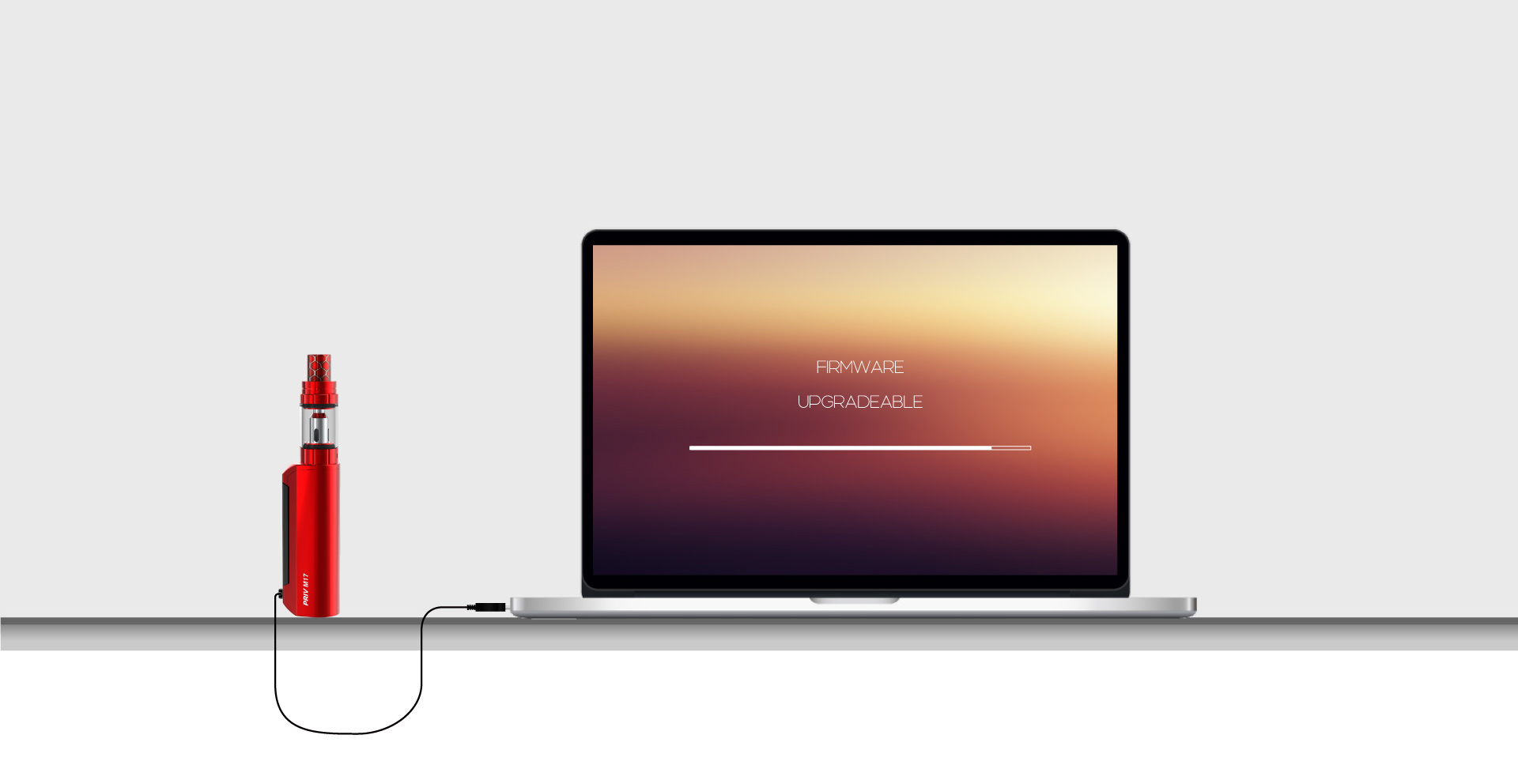 LED INDICATOR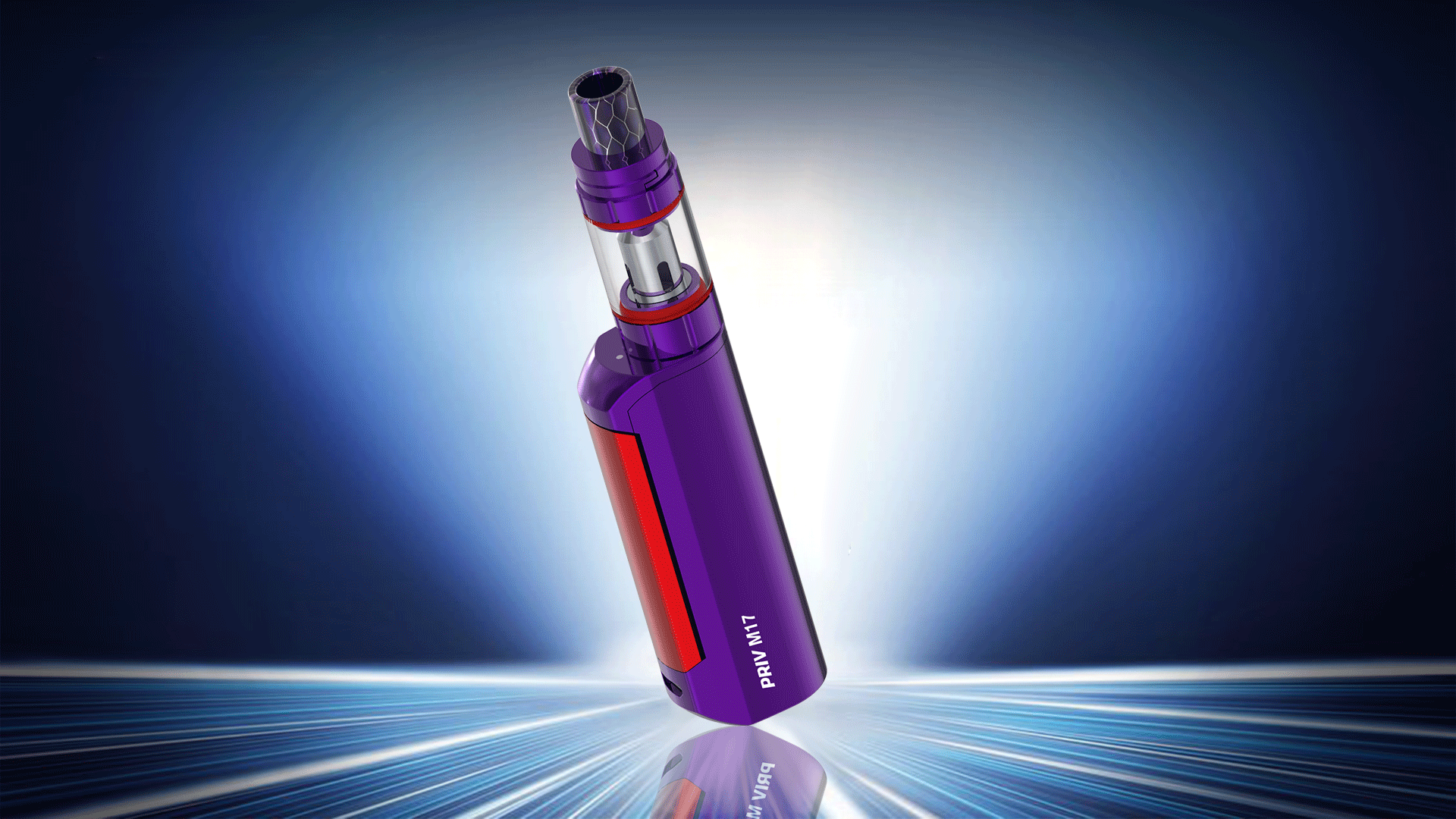 M17 COBRA DRIP TIP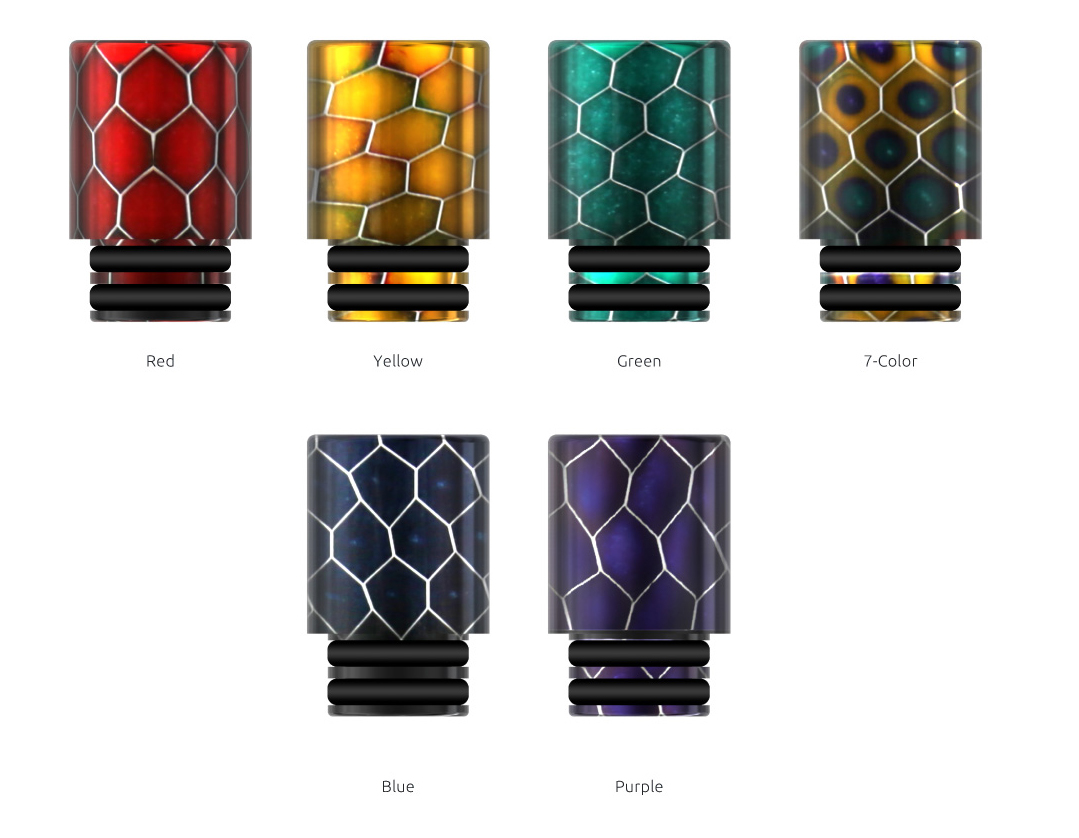 ADJUSTABLE AIRFLOW SYSTEM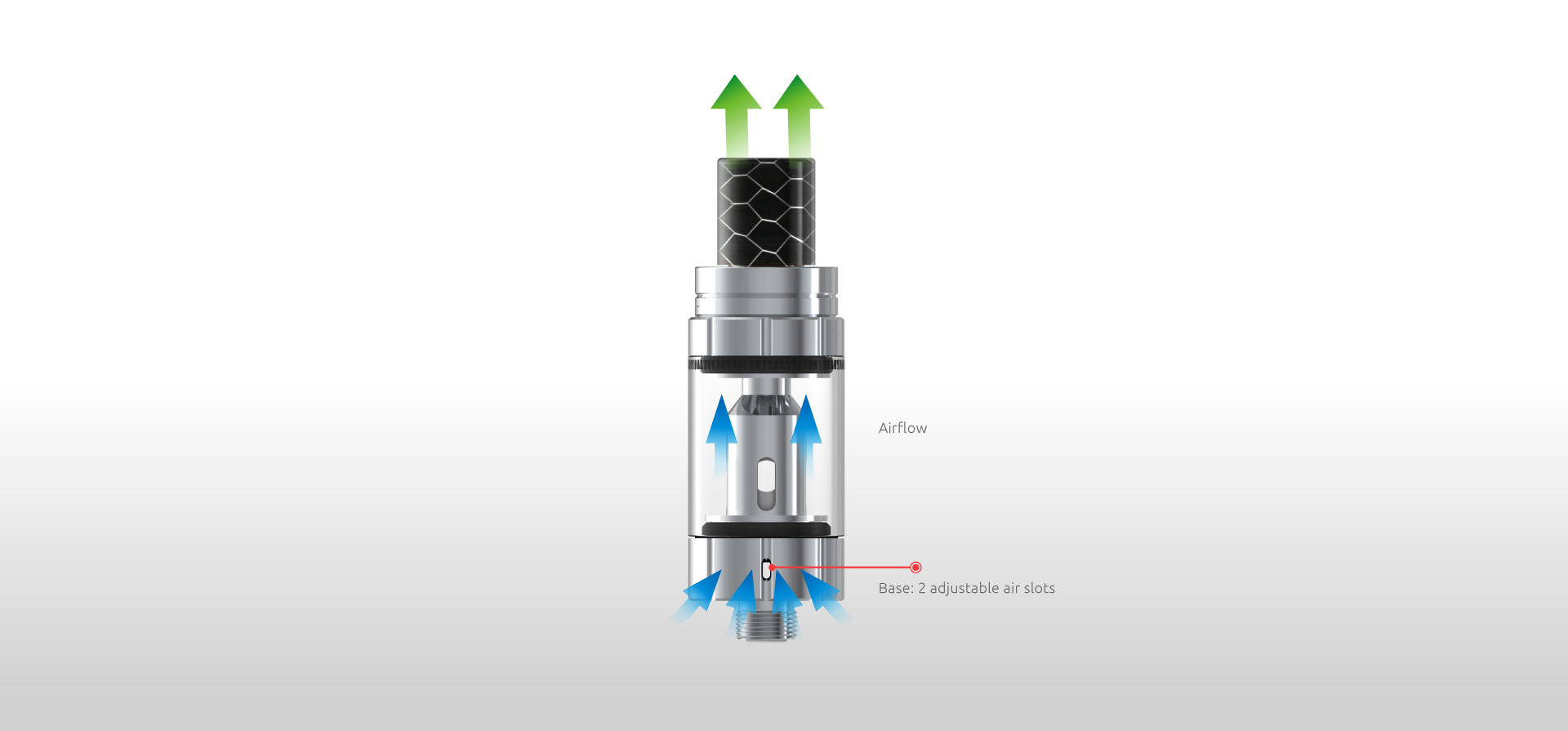 STICK 17MM COIL FAMILY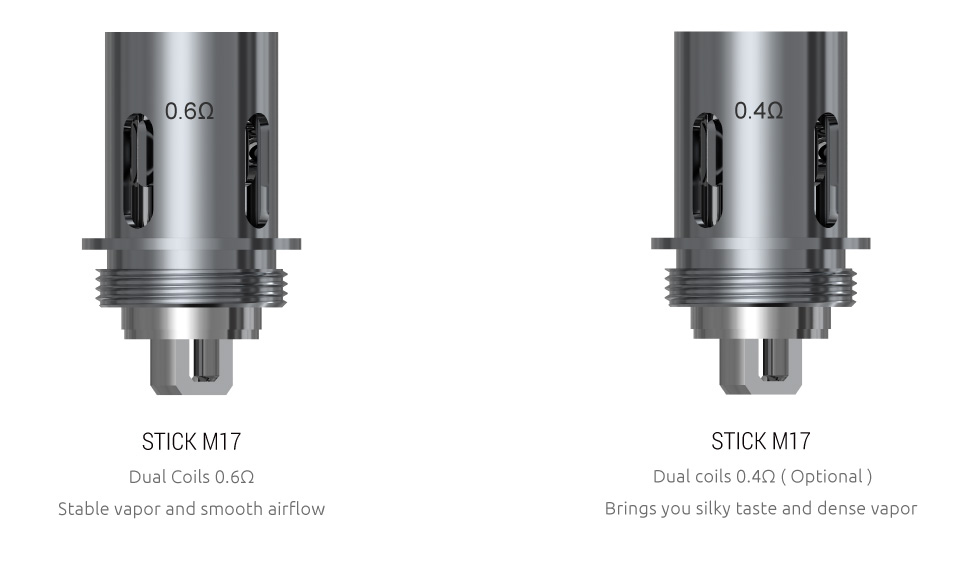 TOP REFILL SYSTEM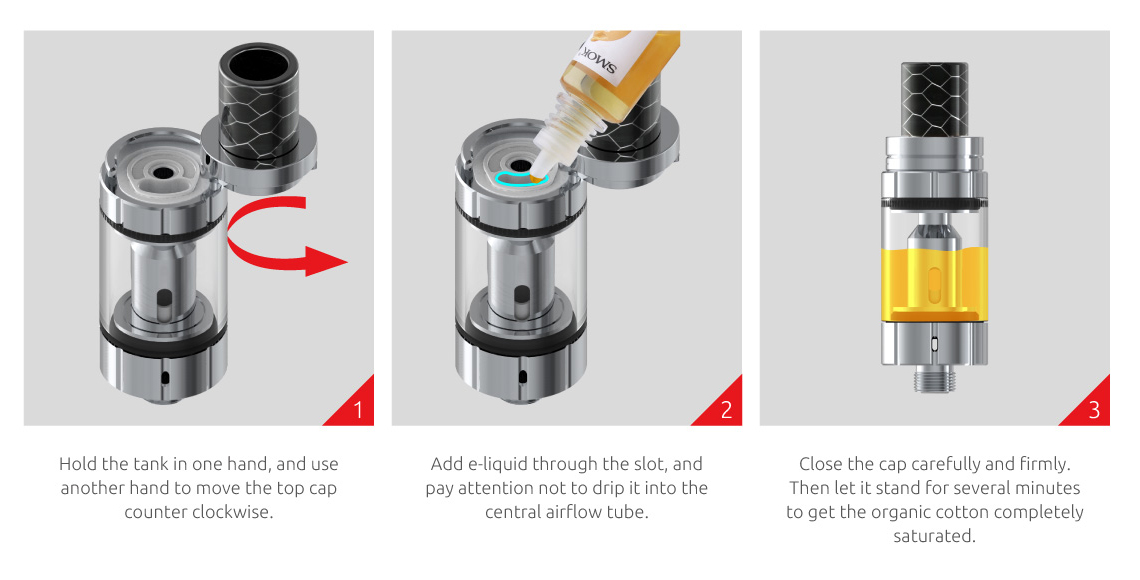 Comments
comments