Cool Vapor products are regularly discussed on the pages of our website, and I still do not understand where they came from and what they are doing. However, little-known does not prevent children from releasing really useful things from time to time. Among the latter I would also include their brand new box – MADPUL . 
One glance at the novelty is enough to understand what inspired the designers when creating it. Weapon themes are quite popular in the waking world, so we can say that Cool Vapor made the right bet. Moreover, recently such devices have not been released and MADPUL willdefinitely not go unnoticed.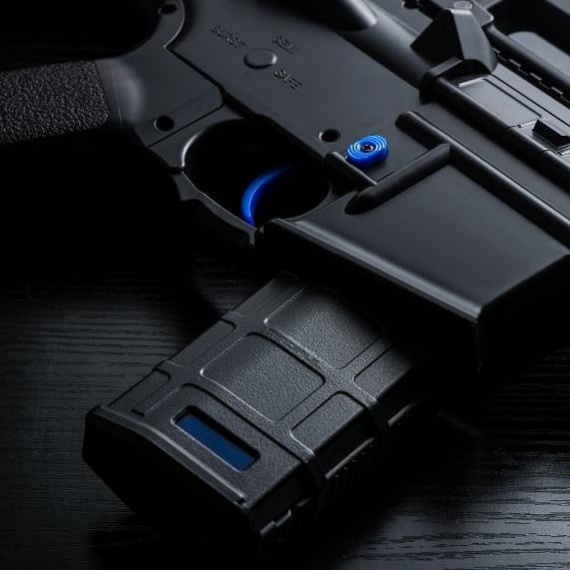 As far as I understand, the guys tried to achieve similarity with the magazine for automatic weapons and the engraved cartridge on the top panel of the case only confirms this. IMHO, it turned out really similar and looks stylish. If I were not embarrassed by ergonomics, like brick, I might even have thought about buying. But the real fans of the topic should not be embarrassed at all: D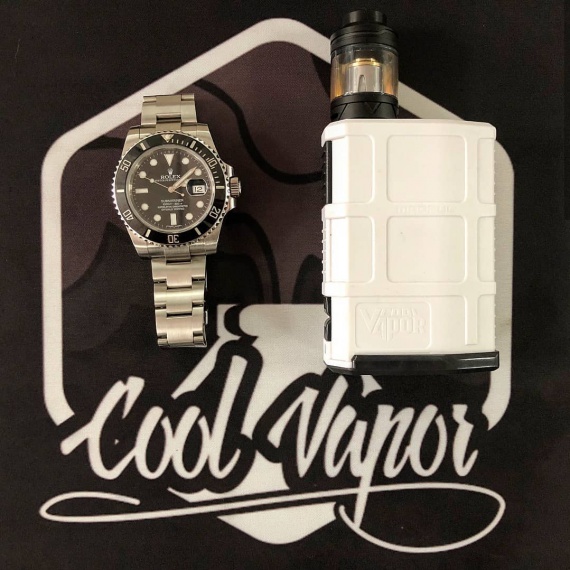 Dimensions : 
Height – 85 mm. 
The width is 55 mm. 
Thickness – 25 mm. 
Weight – 200 g.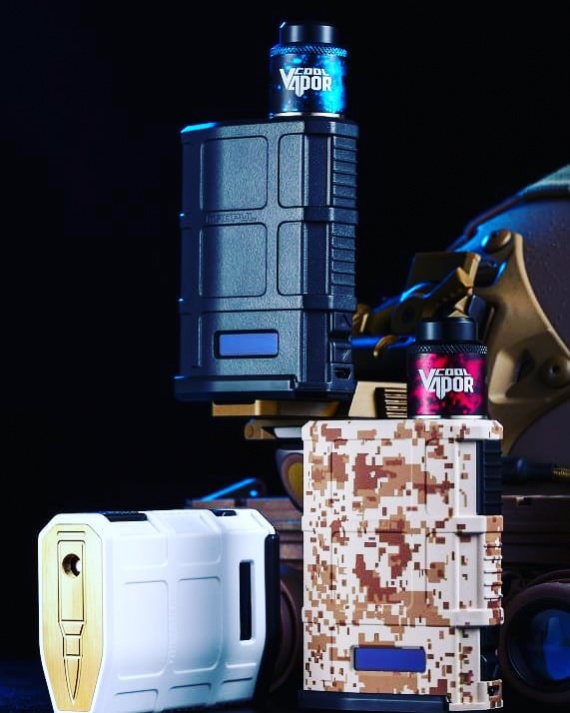 The body itself is made of nylon and stainless steel. You can choose from three colors – black, white and camouflage. I think we will not be dragging the update, and soon we will see new versions. By the way, there is one interesting moment. If you specify " MADPUL " in the search", Google will immediately correct your request for" MAGPUL . "And this is the name of the famous American manufacturer of accessories for firearms.There are such wonders of naming and marketing from the masters of the Celestial Empire: D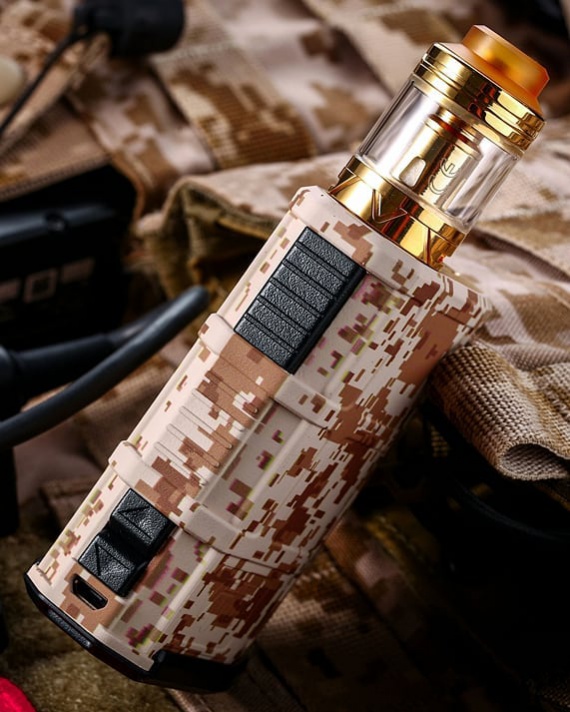 Specifications : 
Actually, this is the end of interest. you can hardly find that here -.. the innovative Boxing knows everything that can boast of most of his competitors As stated in the description, using board SEVO 200W . I do completely nothing says, but the guys are proud of "start" 0.08 seconds, so that Presumably, we predict really that – the sane.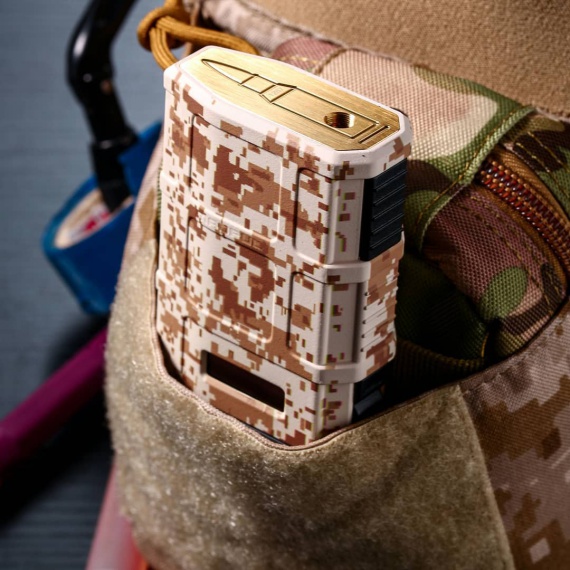 – an adjustable power range – 5 to 200W;
– adjustable voltage range – 1 to 8V; 
– the supported resistance of the atomizer is from 0.1 to 3 ohm; 
– a temperature limit of 200 to 600 degrees Fahrenheit (100 – 315 Celsius); 
– available modes of the board – VV / VW / Bypass; 
– the ability to update the firmware.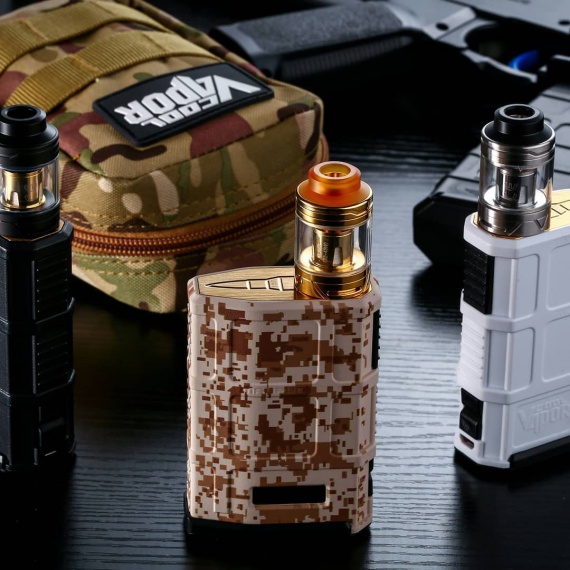 The maximum power source is a bundle of two 18650 batteries. The battery cover is located in the bottom of the case. If you believe the description, the mod is protected from moisture and the user is even offered to use the box as a container for something. Maybe for fans of the theme EDC and will be a useful feature, but I do not understand: D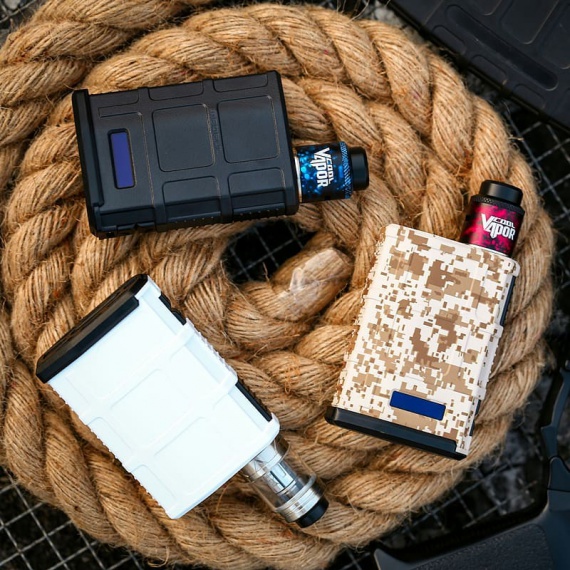 Comments
comments