Kit FH Box review
Good evening dear vapery and connoisseurs of delicious electronic steam. That's not a novelty in the market is another surprise. It would be nice if the manufacturer provided us with something really valuable for us vapers, but what is not a novelty, a step back, evaporators with resistance more than one Ohm, the capacity of the built-in battery does not exceed 100 mAh, pies, dear wagers. So far, it remains to be hoped for more or less well-known manufacturers and wait for something innovative they will give us in the near future, and believe me, it will be soon, there are already some developments, but it's still better to keep silent until the official release. That is why we are getting acquainted with such strange and unusual devices that are also accepted as electronic cigarettes, but not for all vapers, vaperers with experience will pass by and will not even be interested in such. Well, before us is a starter kit (all in one) calledFH Box.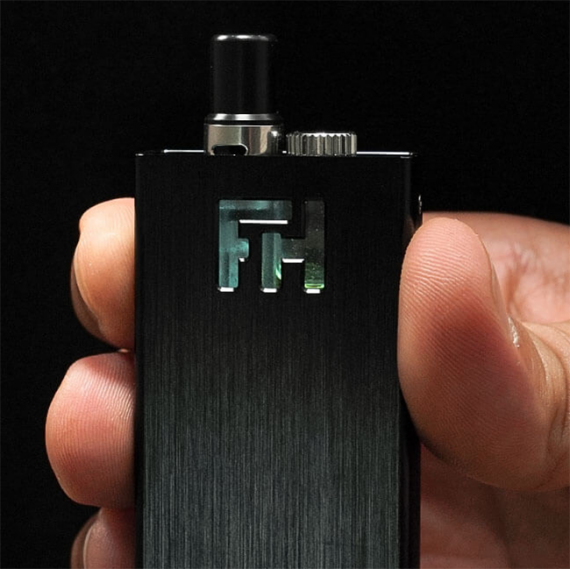 Well, this portable electronic cigarette, by the way the manufacturer assures us that it is perfect for liquids on "salts", comes to vapers in a modest little box of black with a logo on the lid. Inside the box you will find first and foremost a small instruction of impressive size, although nothing special about the service you will not find, everything is simple and intuitive. In addition to the instruction and the mod itself (battery pack, evaporator and cartridge), a replacement evaporator and a cable for recharging the device were reported. At this modest bundle ends it's time to move on to discussing the appearance of the device.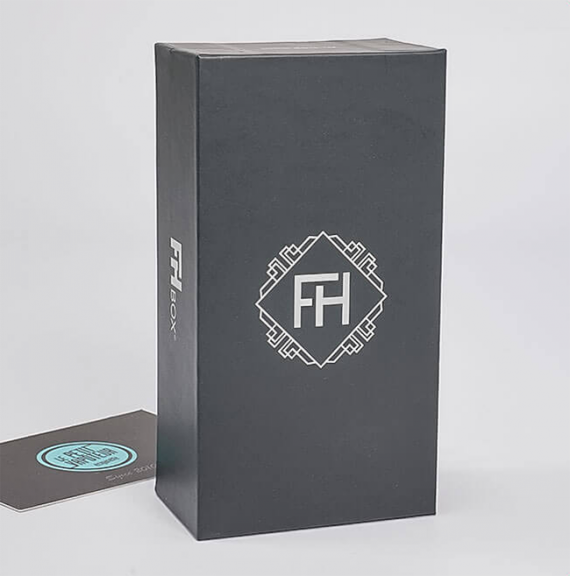 From the standpoint of design, nothing special can be distinguished, perhaps, and not, except for an interestingly designed window for monitoring the flow of liquid. The starter set is available in several color colors, among which there are monotonous black and white colors, and bright and bright, in general, in this respect everything is in order. From the controls we have only one starting button, with the help of which the entire hovering process is regulated. It is carried out on one of the lateral faces. On the opposite side of the button, a port was placed at the top to quickly recharge the device. The atomizer itself, no, does not even raise the language, it is called an atomizer, it hides in the body itself, it reminds me more of an ordinary cartridge, but nevertheless it is possible to install removable evaporators, which means that you can also call it an atomizer. Oh, and one more important point, which emphasizes both design and another very important function of protection is a complete cap that completely closes the installed atomizer and does not allow it to get dirty. It is made of transparent plastic of the same color as the mod itself.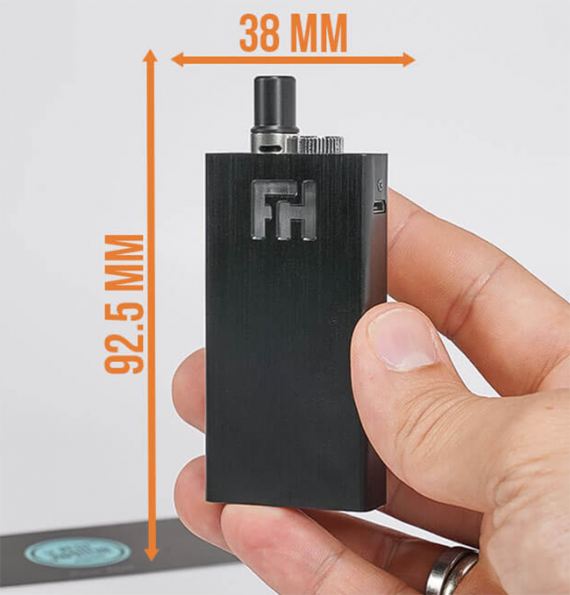 With performance here everything is sad, of course, if you refer yourself to the cohort of an advanced vaper, well, or a confident user of electronic cigarettes, which at least can self-wind spirals and install them without problems into atomizers. In general, the capacity of the built-in battery is only 900 mAh, and the resistance of the evaporator in the atomizer is 1.2 Ohm. Here's to you and all the key indicators on which it is worth evaluating this device on the business itself, it would be something to evaluate.

Comments
comments