Eleaf iJust ECM Starter Kit
The iJust device series is probably one of the most extensive and "long-playing" devices. In general, Eleaf company is famous for releasing devices that remain relevant for a very long time. So our novelty has gone through more than one reincarnation, we are watching its next transformation.
Eleaf iJust ECM Starter Kit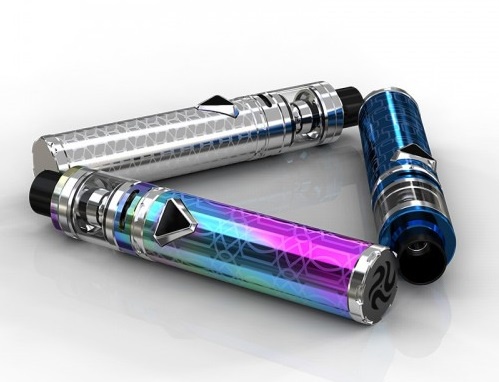 Dimensions: 99 x 25mm (137 x 25mm whale fully)
Weight: 87.5g (159g whale fully)
Housing material: stainless steel
Power: built-in 3000mAh
Output power: up to 40W
Operating mode: POWER
Supported resistance: 0.1 – 3.0 Ω
Protection:from low / high resistance, from overheating, from short circuit, from recharge / overdischarge
Connector type: steel 510, pin spring-loaded
Micro-USB port / charging: yes, charging current unknown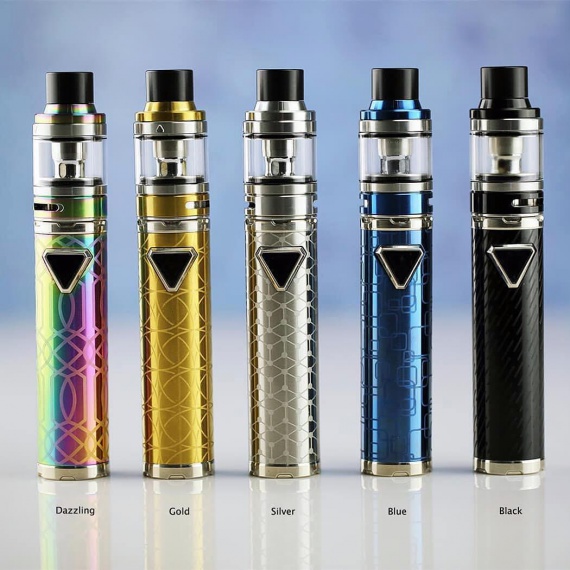 iJust ECM Tank 
Case material: stainless steel
Type of atomizer: maintenance-free
Evaporators 0.15Ω
Capacity: 2/4ml
Diameter: 25mm
Height: 54mm with drip type
Connector: 510, pin gold-plated
Weight: 60g
Color: see photo below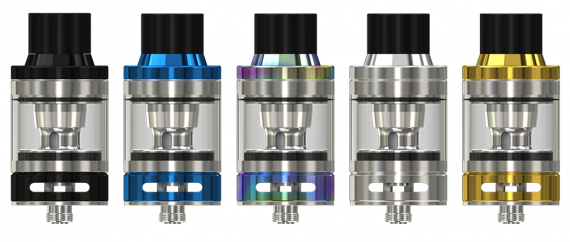 Package
Contents – iJust ECM mod
– iJust ECM Tank
– Replacement evaporators EC-N 0.15 / EC-M 0.15
– QC USB cable
– Spare parts
– User's manual
– Warranty card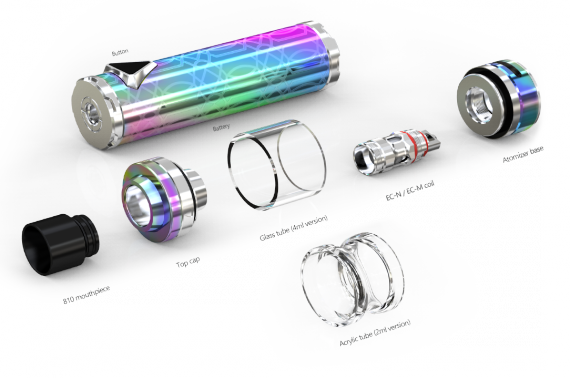 Our hero looks juicy, bright. Each color execution is engraved with a characteristic individual pattern, which covers the entire body of fashion.
Dimensions, as usual, are not the smallest – as usual, we have a weighty club.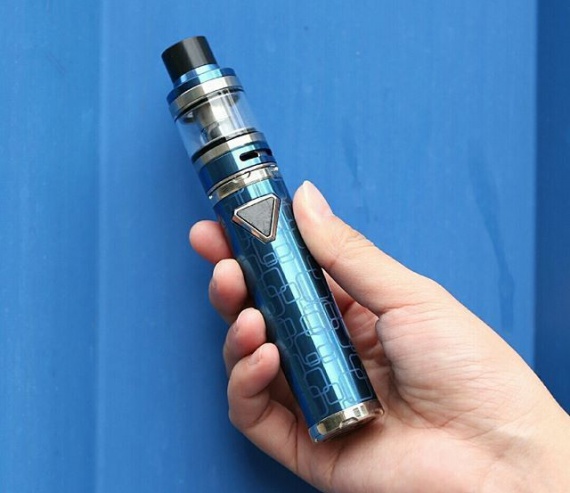 The new complete tank, apparently, was created only for the sake of new replacement evaporators on the grid. In total, there are two types of them – the "netting" of the grid differs among them. Navalit such will be exactly as it should.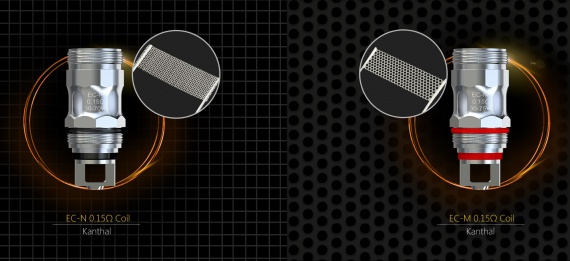 The atomizer is charged from above – the lid is sliding, the capacity is normal.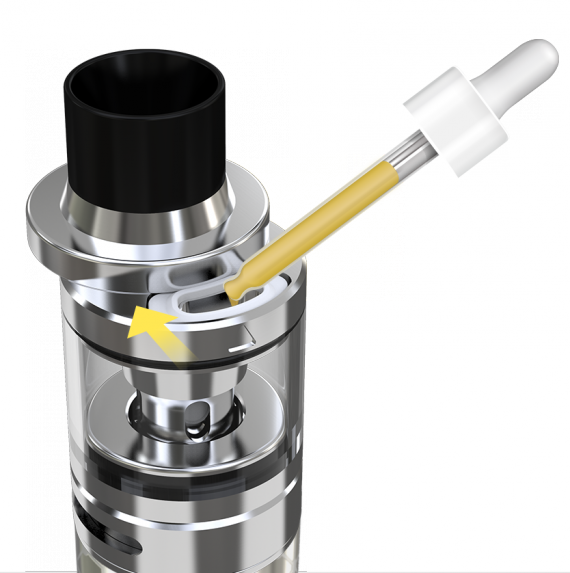 At the base of the ring is a blow-off ring with massive holes, located symmetrically.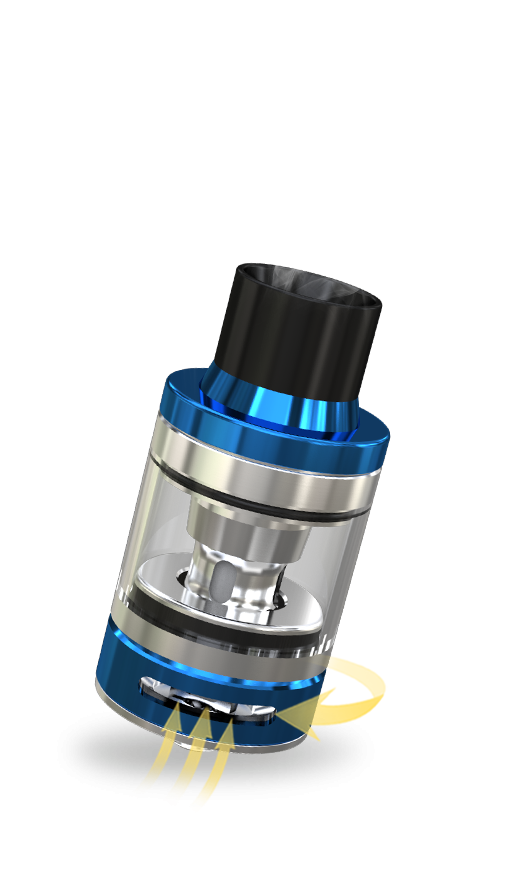 The mod has incorporated a built-in battery of decent capacity, though, the charging current is not known for certain, although the bundle contains a cable for quick charging. Connector for these purposes is located on the lateral surface of the pipe.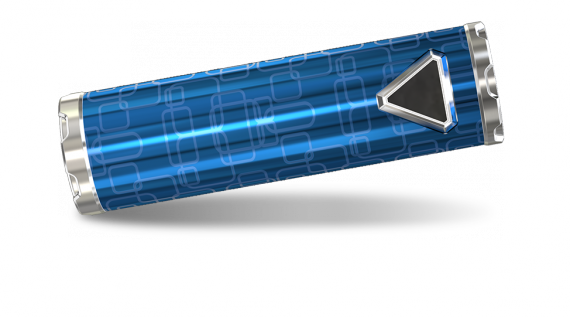 A landing pad for atoms 25mm in diameter and smaller.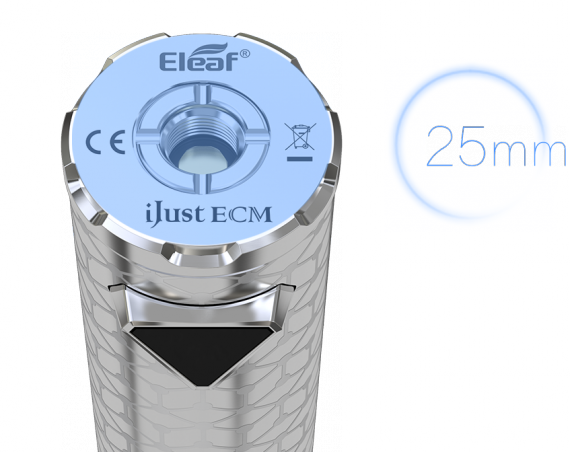 The button is large and fairly comfortable, however it protrudes very far from the body.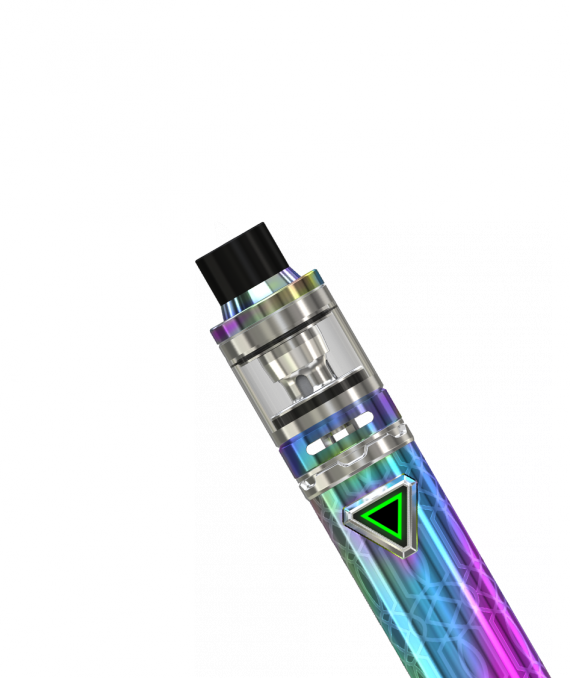 It has built-in LED backlight, which will tell the owner everything that happens to the device.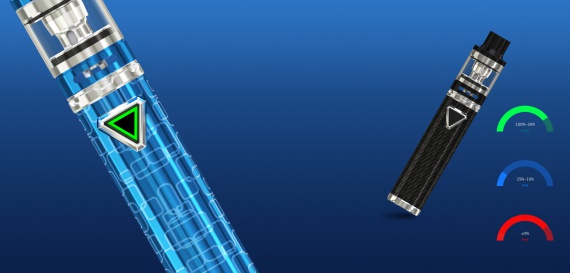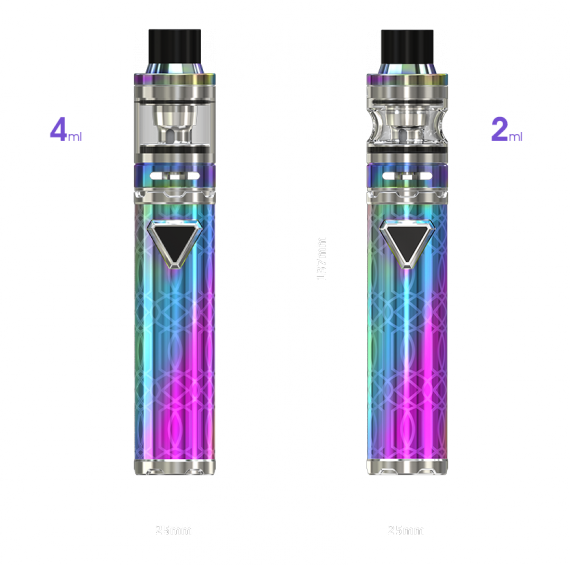 Official website www.eleafworld.com/
Comments
comments