HQD Filit Intro:
I continue to acquaint you with the creations of HQD. Do not be in a hurry to despair – there are not many of them left. As you probably remember, they specialize only in all sorts of starting and AIO kits, at least for now. Therefore, I propose not to delay the moment, the more so, running ahead, I can say that you will not see anything fundamentally new. Let's rather get even with this device. 
HQD Filit 





Dimensions:

 108 x 18 x 10mm 




Weight:

 20g 




Body Material:

 Plastic + Stainless Steel 




Power:

 Built-in 300mAh 




Cartridge Capacity:

 2ml 




Output Power:

 up to 12W 




Operating Mode:

 POWER 




Protection:

from low / high resistance, from overheating, from short circuit, from recharge / overdischarge 



USB port / charging: yes, charging current unknown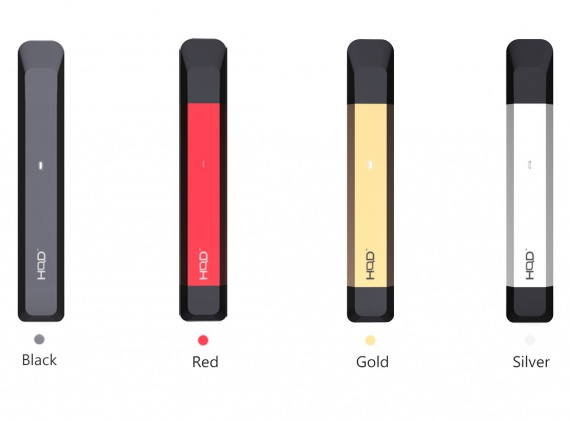 Package
Contents – HQD Filit 

Replacement cartridge 1pc (preinstalled) 

USB cable 

refill bottle 

user's manual 

certificate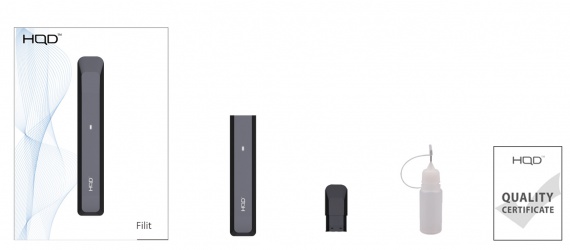 Our hero looks like a standard form-factor of ordinary paper. The overall dimensions are quite compact – such a copy with the convenience will settle in the middle palm, and in a large palm and hide away from prying eyes.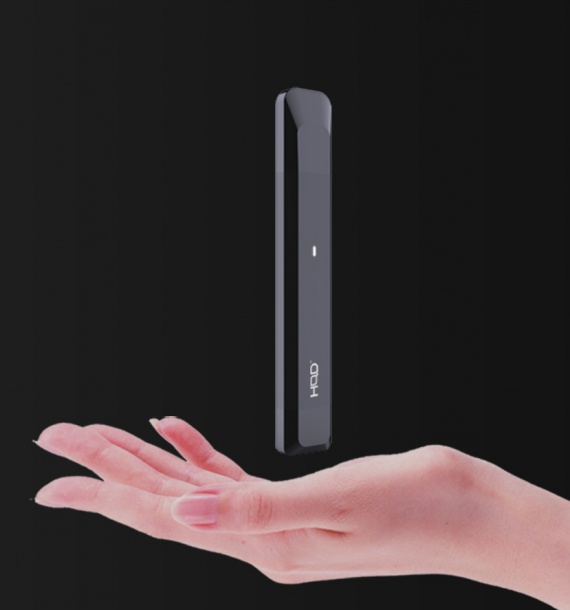 There are not so many color versions, although we must give credit to the developers – they still bungled two non-trivial colors – gold and red. In short, there is something to choose from. 
A cartridge of normal capacity, it is fixed by a magnetic connector. As far as I understand, it is not pre-filled, however how it still refuel, I still could not make out. The resistance of the built-in evaporator is also unknown, but this is the least interesting thing that I would like to know.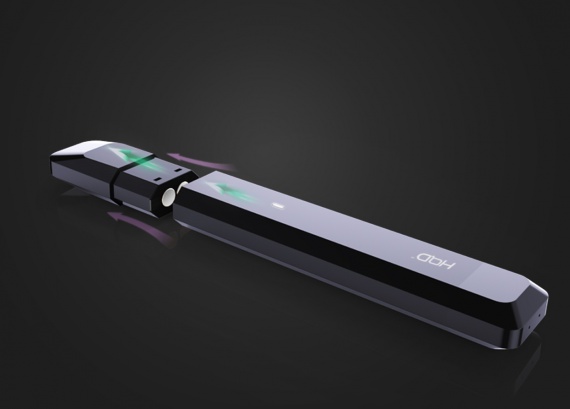 The main body contained a built-in battery, the capacity of which can be characterized as medium. The connector for charging, as such, no. However, the developers have provided another connector, which "sticks" directly to any USB port. And notice, the box also has a charging cable, apparently just to extend the "charging circuit".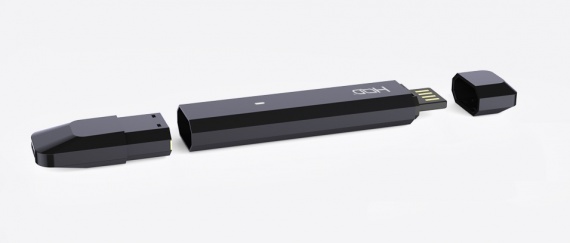 Buttons are not present – the device is activated by charging. But there is a small "eye" LED indicator. He will tell the owner about the state of the battery and other things that happen with the device.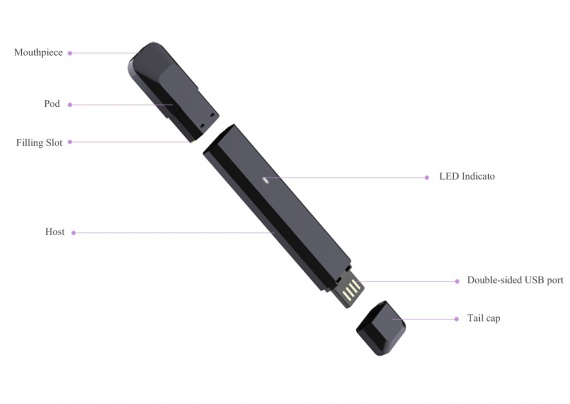 Although this is not a novelty, for some reason I did not meet it on the shelves of online shops.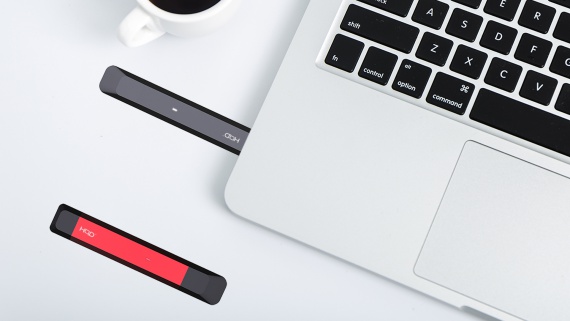 Official site www.hqdtech.com
Comments
comments